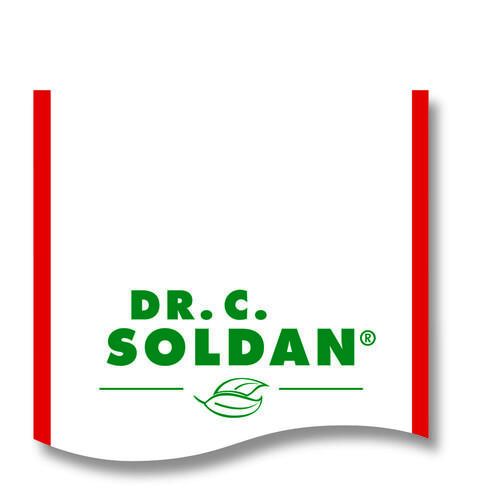 The family-owned company, Dr. C. SOLDAN, is a manufacturer of premium sweets in the pharmaceutical field and the creator of the well-known 'Em-eukal' cough sweets, based in Adelsdorf near Nuremberg. For more than 10 years, Dr. C. SOLDAN has relied on BE-terna's solutions and the ERP system Infor M3, which has improved many processes. Their operative and strategic financial planning has been optimised and facilitated with the Corporate Planner Business Intelligence solution. Now this traditional Franconian company is going one step further in its digitalisation, together with BE-terna and Qlik Sense.

Planning, analysis, and reporting - all in one tool
In 2007, Dr. C. Soldan® began implementing Infor M3, whereby the manufacturer of the well-known Em-eukal® cough drops decided to introduce the individual ERP components step by step. The company achieved massive benefits with Infor M3, particularly in the area of production planning. The pharmaceutical and sweet manufacturer now has a continuous and automated planning cycle from customer demand to detailed production planning. Batch management and batch tracking, which have to be consistently proven for quality assurance in the production of pharmaceuticals, active ingredients, medical devices, and food products, can also be optimally mapped with M3. With the conversion to Infor M3, SOLDAN has a modern and powerful complete version with the potential to further optimise its processes.

Efficient controlling with Corporate Planner
Prior to the introduction of the Corporate Planner, Dr. C. SOLDAN used Microsoft Excel to create their key financial figures. This was not only extremely time-consuming but also led to inconsistent data and insufficient performance. With the new Business Intelligence tool, the confectionery manufacturer can now act according to plan instead of just reacting.

With this financial tool, we wanted to become faster in our decisions. It was important for us to have a tool in use with which we can also run simulations and a wide variety of scenarios
explains Natalia Schindler, commercial director at Dr. C. SOLDAN.

Integrated planning and better decisions
The BI project at Dr. C. SOLDAN was implemented by BE-terna across different databases with a multi-tiered authorisation structure. Now all databases automatically exchange data with each other at the click of a mouse. This allows employees to work simultaneously without data being overwritten. Furthermore, by linking the budgeted cost centres to the profit and loss account, all causes of variance can be identified immediately. With the implementation of the Corporate Planner, Dr. C. SOLDAN is able to plan everything from budget and personnel cost planning, to P&L and liquidity planning, using a single solution consistently in order to make better decisions.

Changing requirements - digitalisation as an answer
Visualisation needed to be better, a new tool with more features and self-service analytics was desired and needed, among other things, to enable the use of artificial intelligence (AI). The new software also had to be applicable to the food industry and compatible with existing systems.
Within the scope of the proof of concept (PoC), Qlik was able to stand out from the other software tools and moved from the long list to the shortlist. On this shortlist it was necessary to beat the competitor, Pyramid Analytics. Due to a good presentation and complete fulfilment of the PoC by Philipp Kunz, Business Unit Manager BI, the tool was able to gain many plus points at SOLDAN. A decision was quickly made to use Qlik and then to implement this project with BE-terna, due to consistently positive experiences during previous cooperations.

With the introduction of Qlik, additional time capacities were created in addition to data bundling at the company, as Pierre Baldt, Head of Controlling at Dr. Soldan explains:

Soldan is in the process of digitalisation change. More and more data is being generated from a wide variety of IT systems. Qlik manages to bundle a large amount of data, structure it, and present it clearly to all users. The data is available at any time with a "Qlik". Hours of preparing figures are now finally a thing of the past.
The new app "Daily turnover statistics" resulted in a significant reduction in workload for the employees and led to extremely positive feedback throughout the company. These quick wins led to the solution being coveted throughout the entire company, as other departments also wanted to benefit from the new analysis options. The improvements were evident in the expansion of functional scopes such as the recording of all conditions for product or customer analysis, complete system-supported contribution margin accounting, or holistic cost analysis for the cost centre managers. The improvements were also evident in the expansion of functions such as the entry of all conditions for product or customer views. The latter in particular is an area of enormous improvement with Qlik. Cost information is now available quickly, visually appealing, and intuitively comprehensible for the employees at SOLDAN. This increased reporting quality leads to fast plan/actual comparisons and, thanks to the drill-down function, Qlik provides a high level of detailed information. In this way, even individual invoices can be analysed, which was not possible before. In addition, the number of reports was significantly reduced (from approx. 170 to 42) and the quality was increased through better structuring.

Intelligent Data Transformation
Realise the value of your data and grow your business with the power of Qlik.
Explore
Together to the goal
With many years of experience with industry and area-specific business processes, an innovative BI solution, and a cooperative partnership, BE-terna was not only able to generate added value for Dr. C. SOLDAN, but also to continue a long-term business relationship, as Natalia Schindler confirms:

With BE-terna we have found a business partner we can rely on - and have been doing so for a long time. The consultants at BE-terna are always interested in solving problems together constructively.

For Dr. Soldan it was a logical consequence of this successful cooperation to take the path into the digital future, to push ahead with the introduction of Qlik, and to have BE-terna at their side.

During the PoC phase, BE-terna did a great job and made Qlik very palatable to us. BE-terna's consultants have already implemented other tools (Infor M3, Corporate Planner or Demand Planner) for us, so the decision was easy for us to implement Qlik with them

states Pierre Baldt, Head of Controlling at Dr. Soldan.

About Dr. C. Soldan
Premium sweets for health and well-being - that's what the family business Dr. C. SOLDAN GmbH stands for. For more than 120 years the confectionery makers have been creating products with high-quality, natural ingredients: whether Em-eukal, Kinder Em-eukal, Rheila, echt Bayrischer Blockmalz, or Original BÄRENGARTEN. The traditional Franconian company was awarded for its top brand Em-eukal in 2009, 2010, 2011, 2016, 2018 and in 2020. Dr. C. SOLDAN is still family-owned today. Since 2005, Perry Soldan, a fourth generation member of the family, has been responsible for the business. The company has been a partner to pharmacies, drugstores, and specialist retailers for over 90 years. Em-eukal premium sweets have also been available in the food retail trade since 2008. In the medium term, the wholly-owned subsidiary of SOLDAN Holding + Bonbonspezialitäten GmbH aims to take a leading role as a premium confectionery manufacturer in Europe. The company recorded gross sales of 81.2 million euros in the last financial year and currently employs around 220 people.