BE-terna in-house experts joined forces with one of the leading global authorities on the topic of digital transformation Eric Kimberling to tackle the trends and challenges in the professional services industry in an exclusive expert talk. The online event premiered on March 30th and started a discussion on all industry hot topics including the end-to-end digitization process, the "great resignation", Chat GPT, and artificial intelligence.
The event kicked off with a bang thanks to our host, Andrej Černjivec! He set the tone by defining digital transformation as more than just a buzzword - it's a complete shift in company culture, vision, and strategy. We're talking about building a foundation for a modern company of the future!
Sure, technology plays a significant role, but the real deal is the major changes in business processes and people. It's an overall business transformation that requires a whole new way of thinking. Andrej gave us the insight on the Microsoft Catalyst approach, which starts by mapping out a company's current operations before getting down to brainstorming and design thinking to create a list of real needs and digital solutions to address them.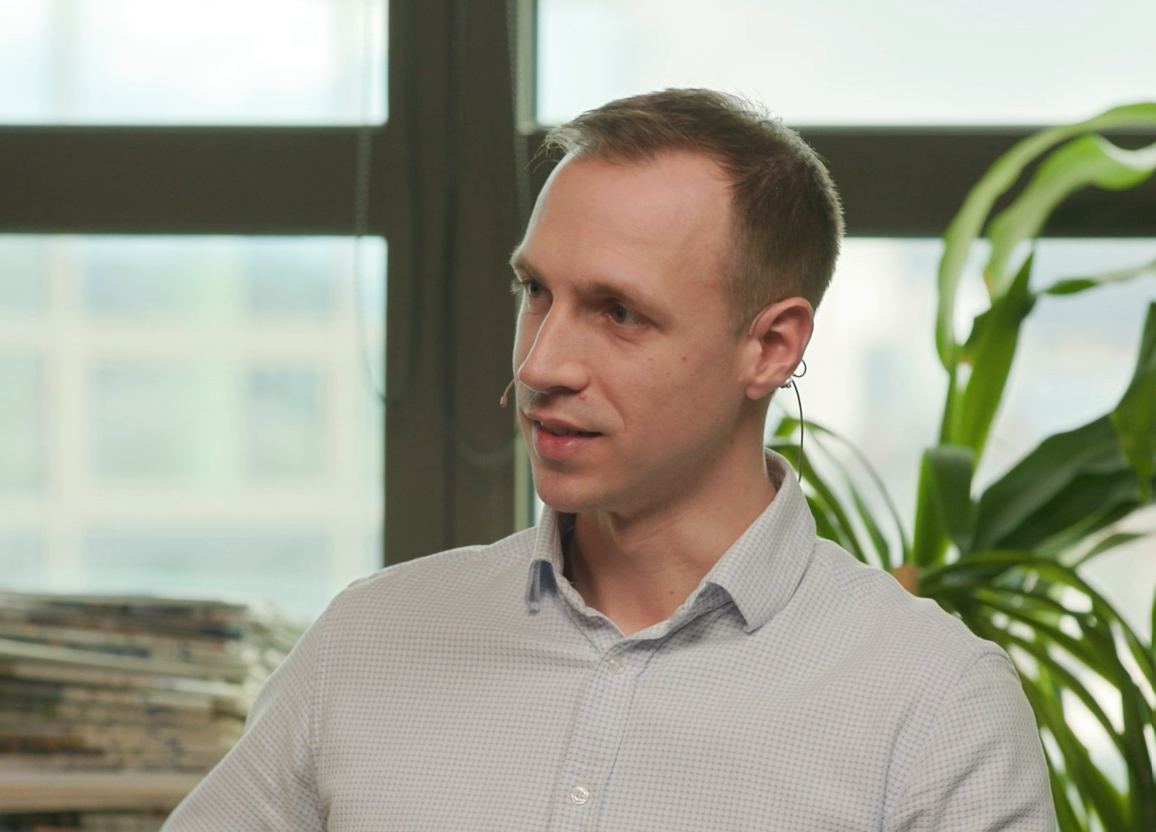 Using a simple example of going paperless Andrej noted:

"When a company decides to go paperless and make all of their documents digital, it is one thing to implement a solution that enables it and it can take a few weeks, maybe a couple of months, but it is a whole different thing to educate 1000 employees to start using it, adapting to it and working in a whole new way. The ladder takes much more effort and oftentimes this effort is what counts "
Here's the thing - digital transformation goes beyond just tech. It's all about creating a cultural shift, setting strategic goals, and having a vision for the future. Unfortunately, too many companies are unaware of the magnitude of changes necessary to become digital companies of the future. But there are recipes for success and Andrej shared his - involving everyone in the company, evaluating day-to-day processes, and mapping out the steps needed to achieve goals.
Trends and challenges in professional services: Wake up call for industry players
Independent digital transformation consultant and digitization pioneer Eric Kimberling shared his observations on the current state of the professional services industry. Eric discussed several key trends including:
Eric explained Silos trap occurs when different departments within a business work independently, leading to a lack of collaboration and communication between teams. This can cause inefficiencies, duplicated efforts, and missed opportunities. In professional services, it can result in a disjointed approach to client service. To break free from the silos trap, professional service companies must take an end-to-end approach to their client's needs, prioritize strategic business needs, and adopt an integrated approach that transcends departmental boundaries. This will result in delivering greater value to clients and improving competitiveness.
Data-Driven Decision Making
In this data-driven era, the value of investing in solutions that can extract more meaning from available data cannot be overstated. Platforms that enrich data by enabling employees to add context can deliver more valuable insights. By combining cross-functional data from different departments, including sales, marketing, HR, finance, and even external sources, teams can gain holistic insights that help companies better serve clients at each stage of the client journey. This allows firms to understand broader demand signals and gain targeted insights that can improve their competitiveness in the market.
Disruption Demands Agility
As disruption rapidly reshapes the business landscape, professional service companies must learn to pivot and adapt quickly. To stay ahead, companies must adopt an agile approach to strategic planning, taking an enterprise-level view of workforce data to manage their resources effectively. This allows firms to respond more effectively to changing market conditions and customer demands. Eric shared his view on the most current industry disruptions saying:
"Due to ongoing disruption that started with the pandemic, the "great resignation" and more recently the massive layoffs, other industries are more dependent on outsourcing work from professional services companies, that brings on the question of agility that can only be accomplished by implementing the industry-specific digital solutions"
Relationships to the Sales Pipeline
In the professional services industry, building strong customer relationships is crucial. However, traditional methods have become difficult due to the Covid-19 pandemic. To overcome this, companies can digitize and leverage their relationship networks. By adopting a more digital approach, firms can better connect with clients and colleagues and give context to their projects. Leveraging relationship networks can help companies maintain professional relationships that benefit both parties in the long run.
How to survive and thrive in an ever-changing market?
To discuss the trends and challenges brought to light by Eric Kimberling, BE-terna experts Anže Krpič and Igor Tasić, joined Andrej for a round table discussion breaking down the points discussed in the keynote and proposing the solutions that help professional services companies overcome the challenges and not only to survive but to thrive in an ever-changing market.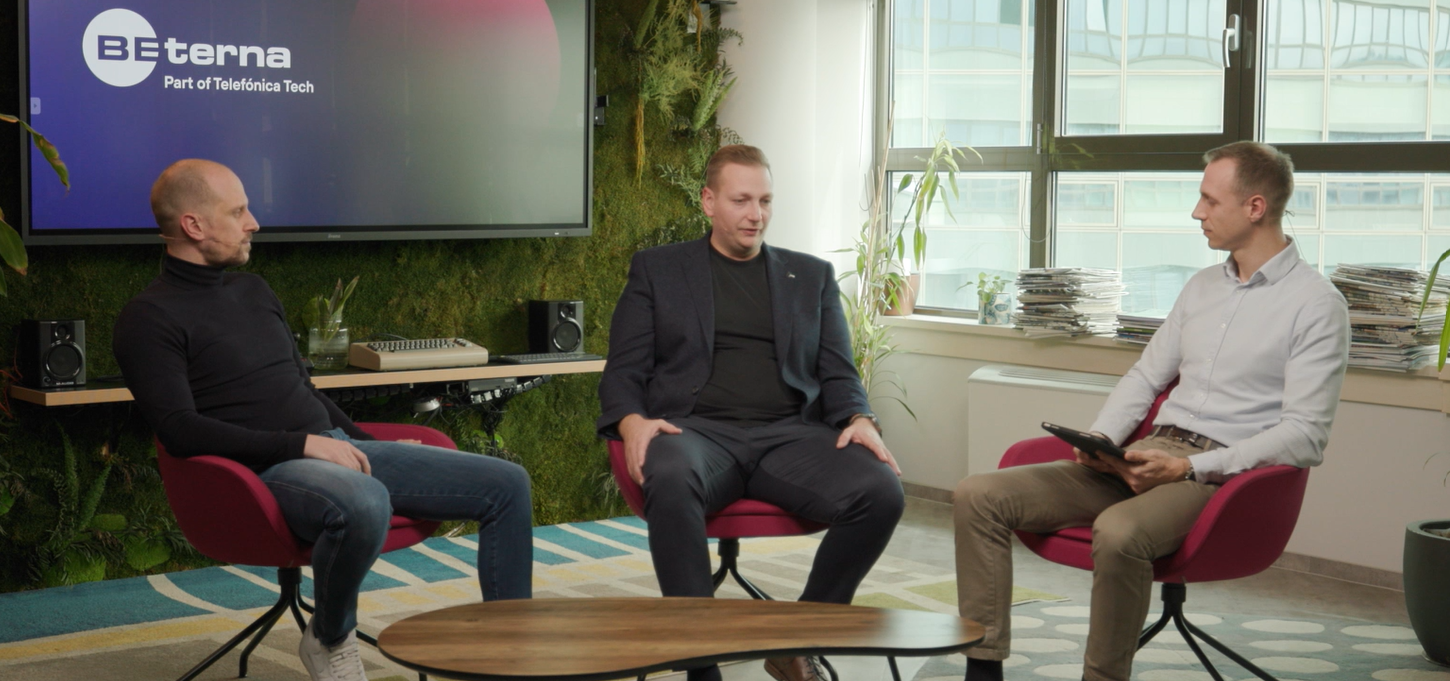 Anže covered the end-to-end process of a professional services company in a realistic example of the process and explained how BE-terna solution for professional services helps to support and optimize the workload, manage teams and do complex billing, ultimately resolve the silos problem and allow companies to maximize utilization. Further expanding on the high levels of data fragmentation Anže mentioned:

"Data fragmentation is a big challenge in the professional services industry. It is crucial to choose the set of tools that cover all phases of project business and create an ecosystem of solutions that communicate seamlessly in real-time."
Anže further explained how the stack of Microsoft Dynamics 365 solutions works together to achieve a sustainable digital ecosystem that supports all phases of professional service projects.
Igor Tasić gave his breakdown of BE-terna CRM solution in the context of professional services explaining how the tool allows companies to establish data-driven decision-making, increase customer satisfaction, and the possibility to detect upcoming opportunities. Igor noted that:
"What most companies are missing is turning their data into something actionable, so where we come in is the very early stages and start to bring the data together, pulling the data into spaces like dataverse, enriching the existing data with outside sources and that creates the baseline for data-driven decision making."
By adopting a digital infrastructure, an organization can effectively cater to diverse customer segments, enabling them to offer value propositions such as fast delivery, competitive pricing, and good quality. As a result, customers are more likely to choose the company's product even in a competitive market.
Both of our experts gave their views on how the professional services industry can utilize the recently released AI technologies such as chat GPT or Microsoft's recently announced Copilot, as well as their opinions on the great resignation trend.
To discover all the trends and challenges discussed the whole online event is now available on-demand for you to watch.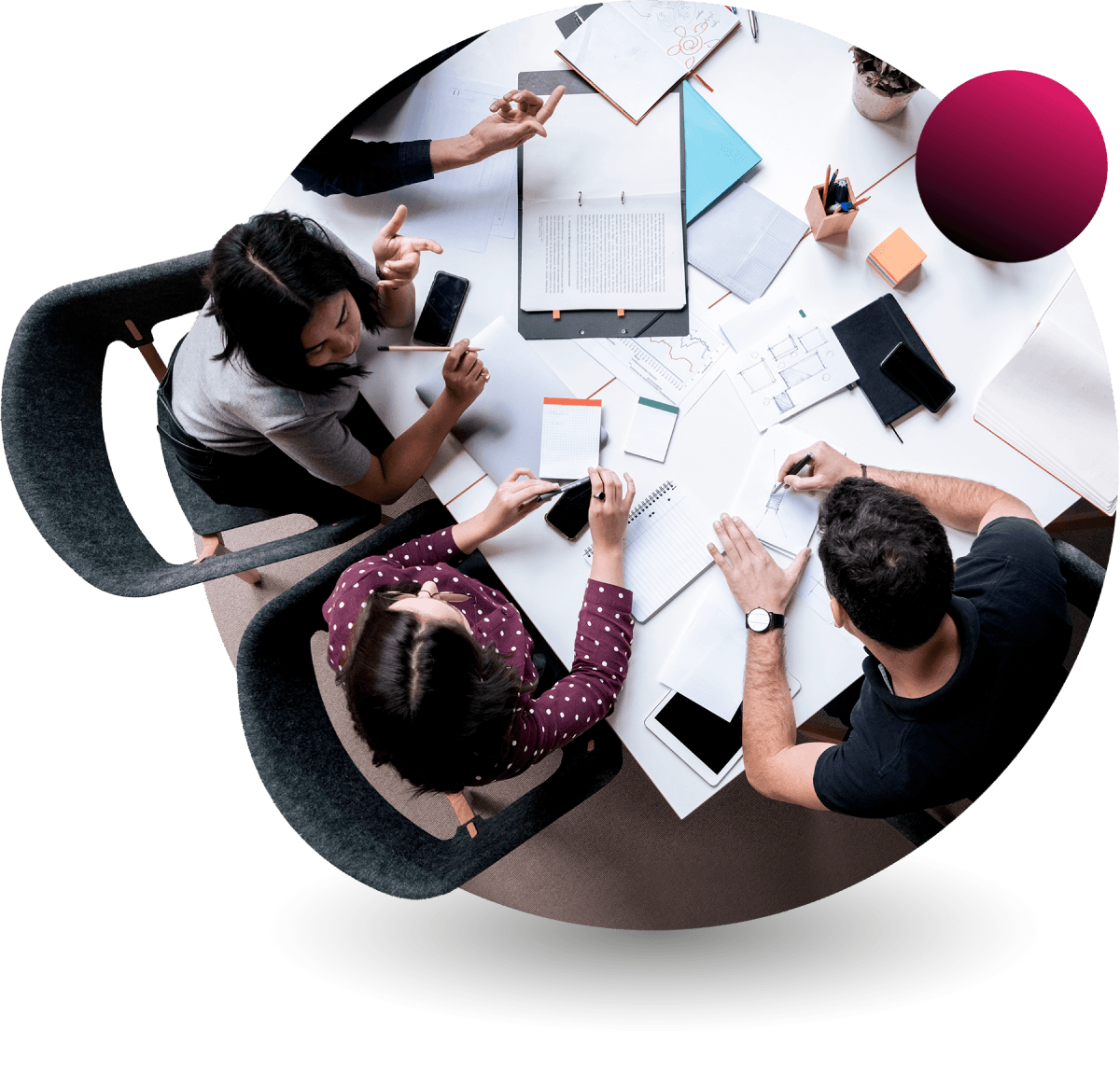 Expert talk
Digital Darwinism: Where professional services meet the business of tomorrow
The Digital Darwinism Expert Talk is a comprehensive online event for Professional Service providers seeking to stay ahead of the curve. In today's rapidly evolving market, companies must embrace digital transformation, leverage data analytics, make informed decisions, and enhance customer relationships in unprecedented ways to succeed.

Download here