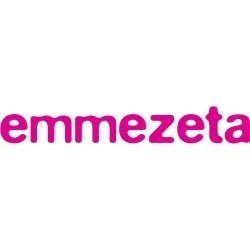 A furniture retail chain known throughout Europe
Emmezeta is a retail chain known as the "Discount Department Store" that offers modern design and great quality products for great prices. It is part of Conforama, which is the second-largest furniture retail chain in Europe. Emmezeta, together with Conforama is the property of the Steinhoff International Group, an integrated retailer that manufactures, sources and retails furniture, household goods and general merchandise.The range of Emmezeta assortments includes furniture, decorations, home improvement and decoration, electronics and white goods.

A new business solution for the long term
Emmezeta has a huge assortment of products, and numerous customers in its wide network of retail stores. Their primary challenge was to maintain better control of business processes, better performance management, better planning, reliable supervision and data analysis. They needed to learn and understand their daily operations more accurately, as well as the influence on business goals. Since the transition to a new solution is always risky for a business requiring additional expenses and effort by all employees, Emmezeta has been paying special attention choosing a solution choice that will prove to be the best investment in the long run- a solution that will help them develop sales opportunities and secure satisfaction of Emmezeta's customers. They needed a solution that will never become a bottleneck when it comes to achieving the company's business goals, which is where BE-terna jumped in with Qlik.
A simplified, intuitive and more accessible solution
The purpose of introducing the Qlik solution was primarily to enable a better understanding of Emmezeta's own business and to gain better control over daily management. The primary goal of Qlik's implementation was to achieve better internal communication that would enable access to key data for everyone in the company, via the web and mobile devices.
Prior to the implementation of the Qlik solution, Emmezeta worked using Excel tables, which required additional manual upgrades, carrying some unpredictability and reporting errors. Also, they had the challenge of merging multiple data sources and unequal views.

With Qlik Sense, Emmezeta gained a simple and intuitive business intelligence reporting system that has been easily integrated into their existing ERP (Microsoft Dynamics AX). Now Emmezeta has a better understanding of its own business and can easily track all aspects of everyday business operations. The reporting process is easy, "self-service" based, and employees can create individual reports based on their own needs and the specifics of their line of business.
People have all the data in one place and are independent in creating their data analysis. This enables them to create uninterrupted data analysis anytime without needing IT support multiple times during the day in terms of the ad-hoc provision of additional data.
Qlik enables us to have the answers to all our questions in one place. Previously, while digging through data and trying to find the answers in Excel, users often realised that at some point, they were missing some additional data. In those scenarios, they had to stop working in a particular Excel sheet and wait until they got additional data from IT or other departments. That often-required additional time and in the end resulted in giving up on all the work done on that particular analysis. This doesn't happen anymore because we have all the data available in Qlik. Whenever you need to do a certain analysis, all the data is in one place.

Igor Ohlhofer, IT Manager of Emmezeta.
Business Intelligence
Empower your business with a modern data analytics platform.
Find out more