No matter the size of the company, choosing the right CRM for your business is never a piece of cake. You may think that the difficulty lies in the fact that there are many solutions and technologies to choose from, but actually the real difficulty lies in choosing the right CRM partner.
Finding a reliable CRM partner is the key to the success of your implementation, and as most companies don't go through the process of implementing new CRM technology every day, it is logical that most businesses have a lack of experience in what they should pay attention to.
Never underestimate the power of a good CRM partner research, in the end, you will be the one who will be paying not just for the price of integration, but also the price of implementation delays, poor support, numerous bugs, and "unexpected" additional expenses.
The million-dollar question is, how do we know which partner is reliable if all of them promise the best CRM solution and they all claim to have the best CRM experts?

8 questions that you have to consider before signing on the dotted line:
1. How long has the CRM partner company existed?
Would you rather hire a nanny with 15 years of experience, or a young student with no experience but who has a mind-blowing video CV application?
The answer should be similar when choosing a CRM partner. Young companies that do not have enough big-name clients often put a lot of energy into tech savvy websites that might convince you that they are the right partner for your implementation. Usually they are willing to drastically drop their prices for first-time clients from specific industries in order to build their reference list, which will in turn attract new customers who will potentially covers any losses from the first couple of years.
I am not saying that they are doing something bad or wrong, it is the right path to take if you are a young and ambitious company that has to learn about CRM implementations by doing them, and I am a big fan of their marketing creativity, but for most clients, enthusiasm is just not enough.

So, if you are searching for a reliable, experienced partner, check out how long the company has existed, and here are the 3 main reasons why:
The best and most experienced CRM experts are usually at companies with tradition. We are not just talking about their coding experience, but rather industry business experience. Seasoned experts trust in companies where the environment is stable, and they don't have to deal with "alternative" new-age leadership approaches
Business and work processes are incorporated based on their many years of experience, and the times of "eating their own dog food" and learning from mistakes are behind them. Companies with long traditions are focused on improvements, and not on early team set-ups and business process challenges.
They know what your old CRM solutions look like – because they were "born" back than (😉). In the last few years, technology has changed drastically, and most CRM solutions that were implemented 10 years ago are regarded as stone age solutions today. Going from an old CRM solution to a new one doesn't mean that you should delete the "useful one" immediately, but that you should acquaint yourself with the existing one to be able to understand how the new one should work. And who better to do that than the people who've already been through the process?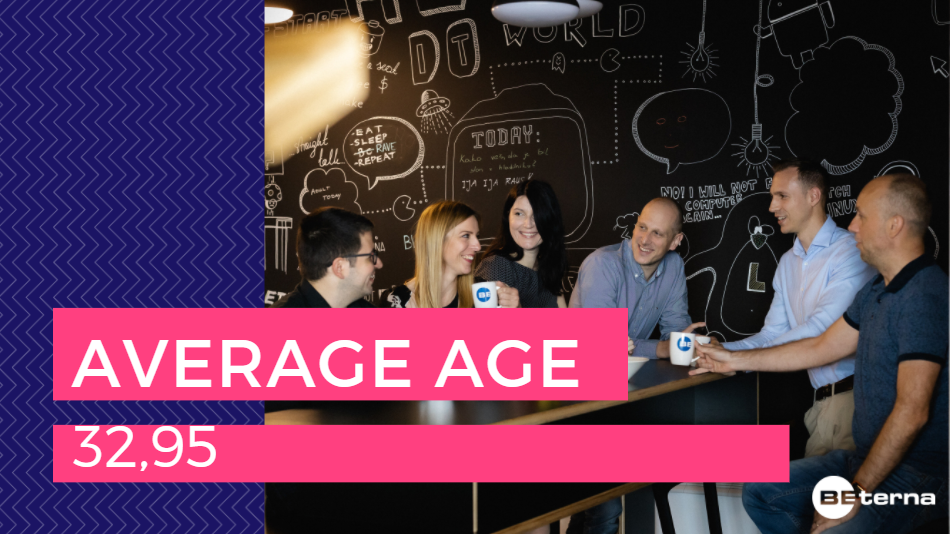 2. What are their references like from their other business solutions?
CRM is never the only business solution for a company, and if you are going to implement your CRM with a partner that only has experience in CRM implementation, you might find yourself dealing with a lot of blind spots. It is same when renovating a house, if you have a different contractor for every stage of the renovation, you have to expect that they will (hopefully) do quality work for the fee they are paid, but as each one only specialises in certain types of renovation, they won't be thinking about future complications for the contractors who will follow them.
Implementing a CRM solution with a partner that has a comprehensive overview of all business solution technologies such as ERP, HRM, Business Intelligence, etc. will help you to have seamlessly working business solutions.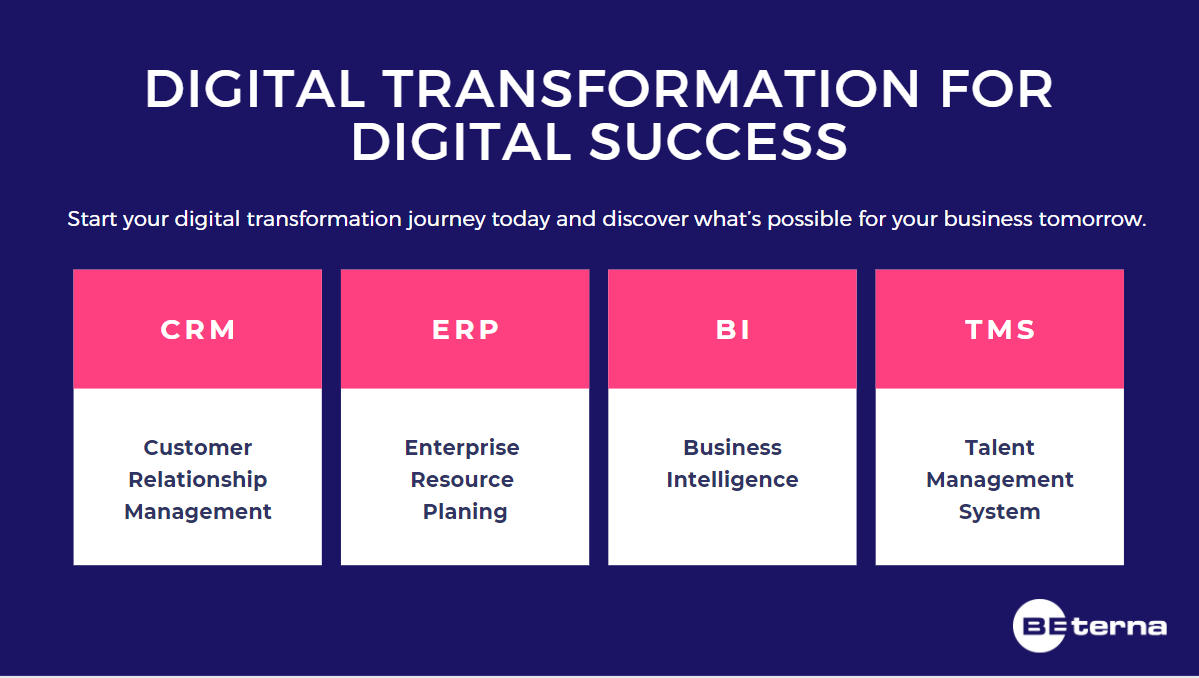 3. Is your industry the only one that they work with?
Specialisation is always good, but sometimes good practices are hidden behind a hedge. That's why you should not believe too strongly that CRM partners that are focused on more than just one industry will not understand your needs, in fact quite the opposite can be true – they will not only understand your industry needs, but also help you with cross-industry best practices, knowledge and experience.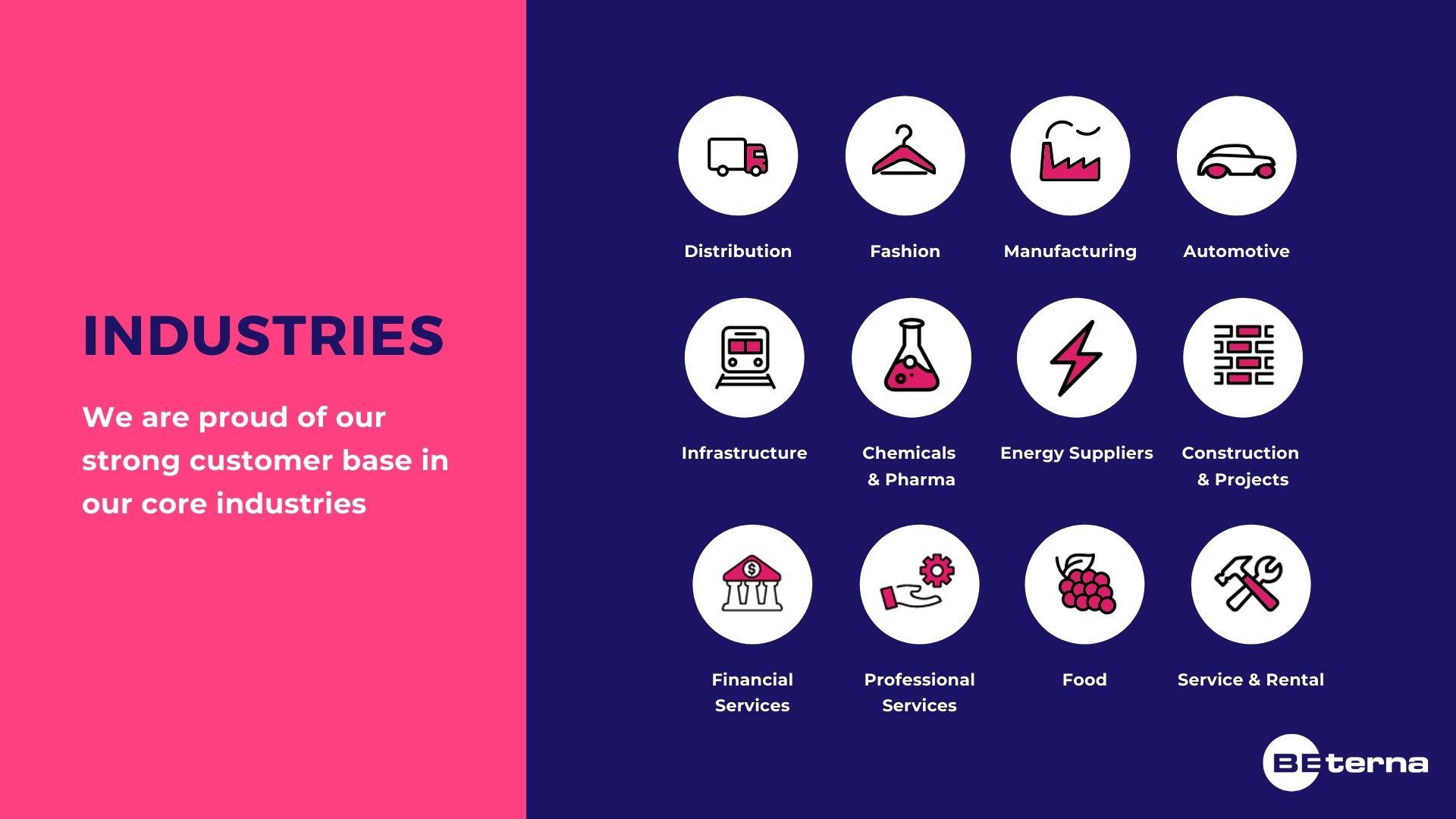 4. How much does the company invest in employee learning and education?
Resting on your laurels of gained knowledge from the past is a big concern for every IT company, and they should always stay up to date with the newest technology trends and solutions. That's why it is important that the company that you choose as a CRM solution partner invests significantly in the training and education of their employees.
Learning by doing is just not enough to be the best experts in CRM implementation, and to maximise the potential of their work every CRM partner should invest heavily in obtaining the latest knowledge.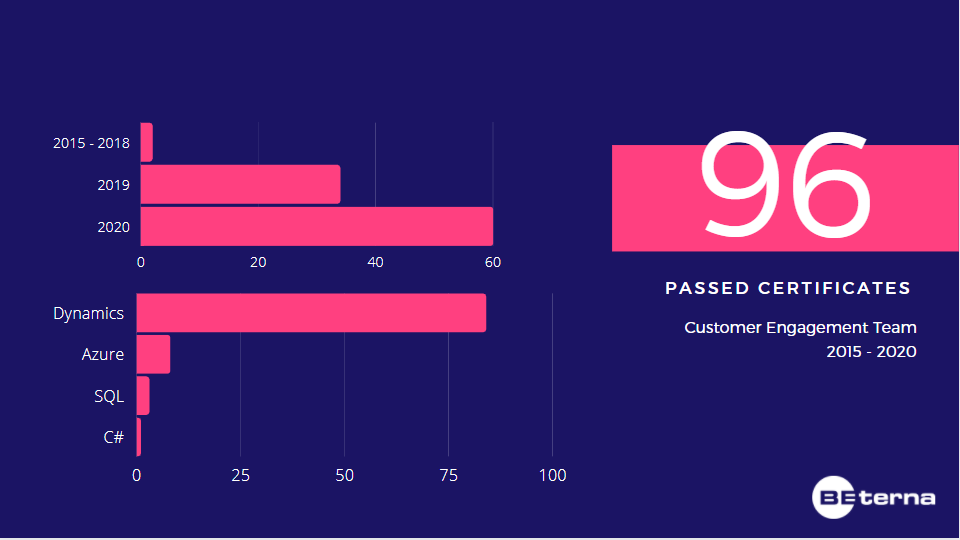 5. How would they describe the atmosphere in the CRM implementation team?
Doug Conat once said: "To win the marketplace, you must first win the workplace."
A positive work environment means a more productive and efficient team. When employees are happy and motivated, they invest all their energy to ensure the best results. A supportive work environment encourages employees in collaborative projects and teamwork.
Happy employees = Happy Customers

Read more about Hackathon with the newest Microsoft technologies here.
6. What is their gender ratio?
Gender diversity makes teams more effective, and this ratio is especially important in the IT industry. Research has shown that mixed gender teams perform better by building meaningful relationships and creating successful work processes – including with customers and clients.
Another positive effect is that men and women often have different viewpoints and insights, which leads to superior performance in both solution development and CRM implementation.
Overall, the reason why the ratio matters is simple: More diversity leads to more creative products and teams, which leads to better CRM solutions.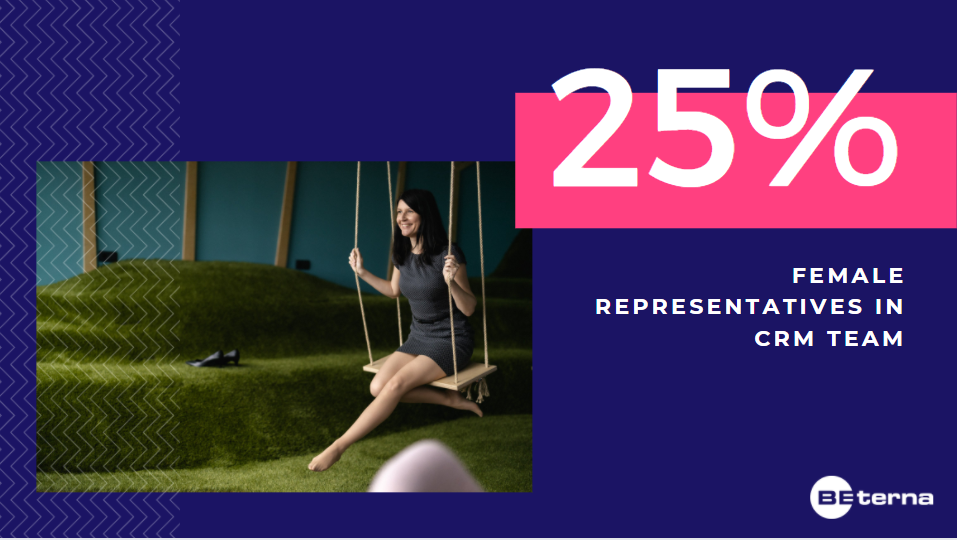 7. How much do they invest in the knowledge of their clients?
"Amateurs get frustrated with clients. Professionals educate them." - Paul Jarvis
CRM implementation is not just work between employees in an IT company, but it is also teamwork between the company and their clients. As a client, you want to know if you are in good hands, and this is why it is important that your CRM partner pays attention to sharing their knowledge through various personalised (tailored) workshops, webinars, blogs, news, on-line events and newsletters that are not only related to the on-going project, but also broaden your horizons in many other relevant fields.
This way you don't only get a brand new CRM solution, but also a strategic learning partner that will always take care of you regarding the latest technologies, best practices, trends, new business opportunities and much more.

8. How valued is the CRM partner by the CRM technology provider?
References are good evidence of excellence, but the really important proof is also how valued your CRM partner is by their technology provider.
For example, Microsoft is proud to recognise their partners who are making a difference, and providing innovative and unique services or solutions that help to solve customers' problems. Award recipients are selected based on their commitment to customers, the impact of their solutions, and the exemplary use of Microsoft technologies.
To sum up – if a business provider is valued by their technology provider, this is a clear sign that they are a really customer-orientated company.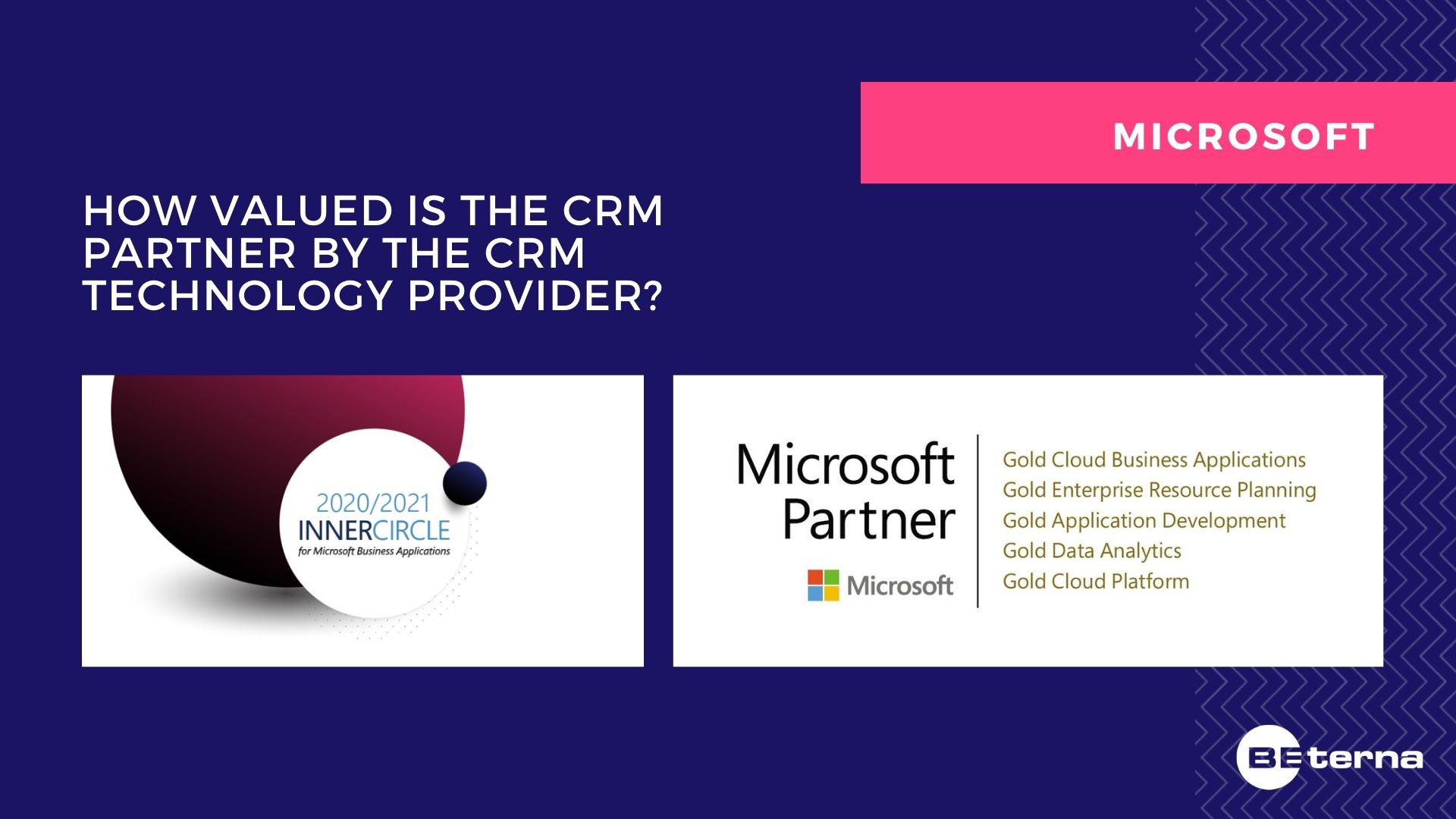 To wrap things up
There are many questions that you have to consider before purchasing a new CRM solution, besides the "soft" questions that were presented in this article, don't forget to also ask technical questions.
I strongly suggest that you read the blog, "10 things to consider before purchasing a CRM", where you will find the best 'to do' list from a technical point of view.
In case you are not searching for a new CRM solution, but just a new business partner, don't miss the blog, "I am not entirely satisfied with my Microsoft partner for CRM, what can I do?".