We've heard that our new interns are awesome. Some study management and like singing, some are IT students and have a sweet tooth, some participated in "Who Wants to Be a Millionaire", and some wanted to be math professors when they grew up. So, we made an appointment (since coffee connects people), and tried to find out what makes them, their team, and their experience unique.
If you had to choose only one fun fact about yourself to share with us, which one would it be?

Tijana Katić: I participated in the junior version of the quiz "Who Wants to Be a Millionaire" nine years ago, and answered nine questions correctly. Do you know the name of the angel from the movie "We are not angels" in real-life?
Tijana Šušić: One thing about me… my face is gonna say it before my mouth do.
Jovana Zornić: I have an alternative career – singing. 😊
Aleksandra Ćirković: I have a real sweet tooth. I have tried quitting eating sweets and sugar so many times, that I can't even remember the number anymore. That is why I have to make great effort to work out and stay healthy and fit. My soft spot is everything with chocolate, I am not too picky. 😊

Would you like to share with us how it happened that you chose IT consulting as a career?
Tijana Katić: I am working on organizing conferences about IT, management, and psychology of success, and I am also interested in connecting IT with economics. I was very curious to see if I can do this here, and find myself within this kind of industry. Also, I was very excited about gaining a new experience.
Jovana Zornić: Simply because I have two areas of interest. Namely, I like both IT and consulting. I see IT consulting as a unique opportunity to develop different skills and get knowledge from both sides.
Aleksandra Ćirković: I want to change the world, so I chose to do that by creating solutions to different challenges that the constantly changing digital era is bringing.

Can you tell us more about the project you worked on during the internship?
Aleksandra Ćirković: We worked on creating a trading company named BE-cosy, that sells unique furniture and does most of its work abroad. But that was an easy part. After we established everything about BE-cosy's business, we had to play the role of BE-terna implementers of Business Central too, so we organized a couple of meetings to check what our client (BE-cosy) wanted from the program and us.
Jovana Zornić: After that, we did the whole process of the implementation and in the end, we made it to the Go-Live.
Tijana Katić: For two weeks, we were working on the project design and deployment, while preparing our final presentation about our company and how its processes were changed and improved with Business Central.
Tijana Šušić: Besides learning about the functionality of the Business Central itself, we learned about the relationship between our company and clients.
Which important skills did you acquire during the project?
Tijana Katić: While working on our project during October, I learned how to cope with challenges when something goes wrong while presenting my tasks and ideas. I can say that I learned a lot about myself and what I have to change to be better as a consultant or in any other role at my future job. Also, I learned about teamwork and how to organize my daily tasks in a better way.
Tijana Šušić: During the internship, I improved communication, organization, and problem-solving skills. I learned how to work with other team members I hadn't worked with before and how to adapt quickly to new things and different ways of thinking. I believe this experience boosted my work ethic.
Jovana Zornić: Teamwork, multitasking, work under pressure, programming, and problem-solving are just some of the skills we developed during the internship.
Aleksandra Ćirković: Since we created our company BE-cosy, one thing became clear – this company needs to get a top-quality product from us. This project, unlike any other at faculty, was not being done to be graded at the end. Its sole purpose was learning. That helped building a strong feeling of commitment to the project and focusing on its quality and outcomes, and I am really happy I learned how to do that.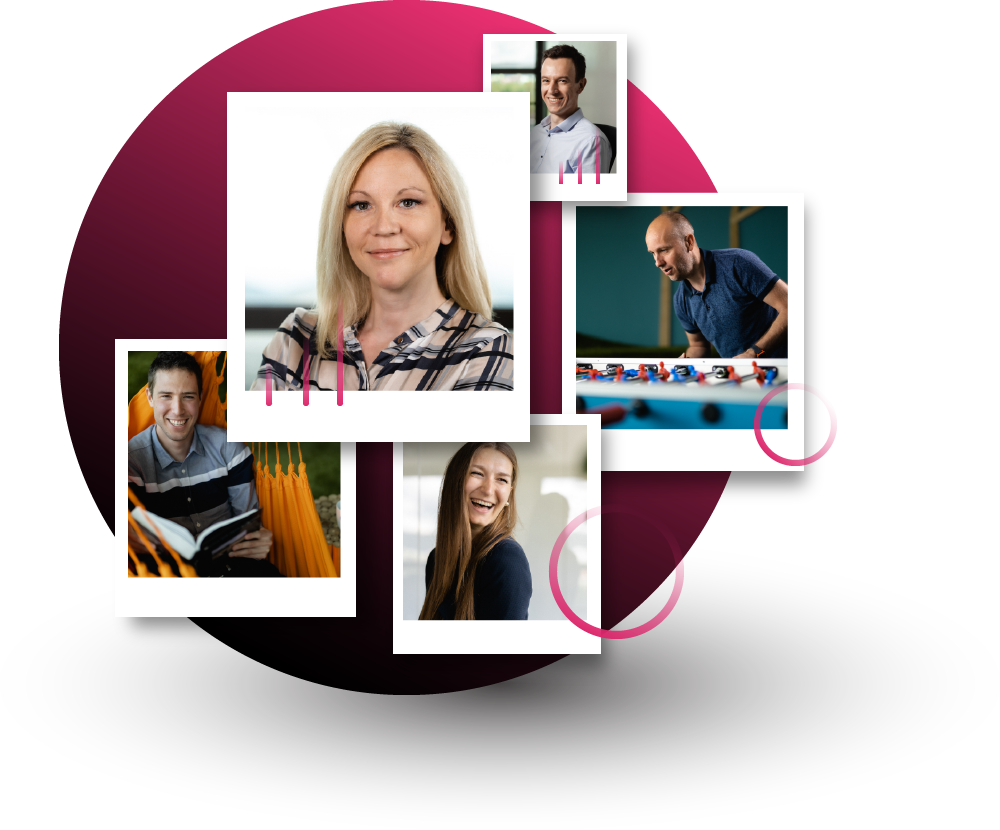 EVERY PERSON IS A STORY
We don't just fill roles, BE-You!
See all interviews
Is there any part of the internship that you liked the most and that you will remember forever?
Tijana Katić: I will remember forever how many different attempts you need to fix some problems and how important persistence is. I will also remember all the stories and lessons BE-terna employees and our mentor shared with us about the challenges they face in the real world.
Tijana Šušić: My first Go-Live with my amazing girls.
Jovana Zornić: Amazing mentorship and the opportunity to learn and experience something new! Also, I will remember forever very productive atmosphere during the internship with my team.
Aleksandra Ćirković: At Business Central Academy, we learned so many functionalities in Business Central divided into several topics, such as trade, costing, finances, etc. At one point, almost at the very end of the internship, we had a task to prepare some training courses for our client. That required us not only to know all the functionalities we should show, but also to know the process we are talking about in detail. That was the moment I realized how significant and universal Business Central can be and how important our job is in digitalizing the world.

Which advice would you give to upcoming Be-terna interns?
Tijana Katić: I would tell them to be open to learning new things every day during the internship. Be what you truly are and try to learn something new about yourself while exploring possibilities within Business Central.
Tijana Šušić: To upcoming Be-terna inters I would say: Do not be afraid, this program isn't just about work and learning about Business Central. You would meet a lot of young, enthusiastic people similar to you, and they will help you understand business and this new world that might scare you at first, but just enjoy the ride.
Jovana Zornić: Just BE-You.
Aleksandra Ćirković: This is already a well-known phrase, but teamwork is so important. During this internship, I saw the real power of it, because, at school, teamwork meant dividing the tasks evenly and working only on your "part". So, my advice would be to try to work and learn as much as you can, because it will pay off later, to listen to each other, to support your teammates' ideas, to work on your relations and to create a shared base of knowledge that will push the whole team to speed up with their own tasks.


It is nice to hear that our interns Aleksandra, Jovana, Tijana Katić, and Tijana Šušić felt free to be themselves and to freely explore the world of grown-ups, while working in a friendly and supportive atmosphere. Organizational culture plays a vital role in the creation of that atmosphere, but mentors are the cherry on top.