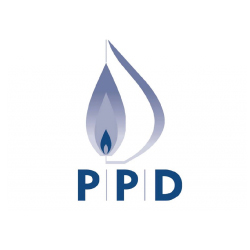 Customer:
Prvo Plinarsko Društvo
Prvo Plinarsko Društvo is the largest natural gas importing company in Croatia. For the past 20 years, PPD has cooperated with many international partners, and these authentic and valuable partnerships have evolved into long-term relationships. In 2021, PPD upgraded their Microsoft Navision 2018 by adding sales, purchasing, and warehouse modules to the NAV solution, as well as implementing MFiles software for calculating gas prices and bringing data together in the BI solution, Qlik Sense Enterprise, which aids them in their day-to-day decision-making.

Key challenges

The introduction of new improvements was paramount due to PPD's continuous expansion and the demand for a centralised reporting solution. The principal challenges of the project were to demonstrate current business results and to forecast upcoming business results at the end of each gas/calendar year by utilising data integration of gas quantities, prices, planned gas quantities, planned gas prices, all other players in the non-gas business, payables, receivables, and other variables.

Defining new business processes with the Qlik Sense solution

In the current gas market, day-to-day decisions are vital to the financial results of gas companies. Implementation of the Qlik Sense solution started alongside the implementation of Microsoft Navision 2018 and MFiles software. MFiles software is key for contracts, annexes, and calculations of gas prices in all the markets where PPD trades.

While implementing a centralised Qlik Sense reporting solution into PPD, the BE-terna team joined forces with PPD stakeholders to define new business processes in ERP Microsoft Navision 2018 to make Qlik Sense reports invaluable to the PPD finance and portfolio team. The core BI platform is Qlik Sense, as it provides data integration among Microsoft Dynamics Navision, MFiles, and Excel. Furthermore, a number of applications were created, with the most noteworthy being Cash flow and P&L. Cash flow and P&L Qlik Sense applications equip users with updated numbers every day and assist in business analysis, decision-making, and mitigating risk in the gas market.

Benefits
After implementing the Qlik Sense solution, just some of the many benefits include:
One source of reporting the facts
Users do not spend time creating daily reports
New and updated reports every 2 hours
Interactive cash flow report in the Qlik Sense reporting system
Better understanding of company cash flow
Audit of business processes
Detailed review of data and the whole ERP system
More time for employees to understand the business numbers – imperative in these times of fluctuating gas prices
The future
Minimising risk and improving the capability of forecasting gas prices are of the utmost importance in the gas market. In future partnerships, we will try to predict financial results as accurately as possible by utilising 'What-If' analysis along with the forecast gas prices.

About PPD
Prvo Plinarsko Društvo (PPD) is a privately owned Croatian company conducting its business in trade, import, sale and supply of natural gas. PPD is owned by Energia Naturalis (ENNA). The company is based in Croatia but also runs its business from companies PPD owns in Hungary, Switzerland, Italy, Slovenia, Bosnia and Herzegovina, Romania and Czech Republic. PPD owns transport and storage facilities in Croatia and abroad. In 2017, PPD entered into a natural gas sales agreement with Gazprom Export LLC for the term of ten years. Most of PPD's partners are wholesale (90%). PPD is certified for trade in natural gas exchange markets CEGH, CEGH CZ, TTF, PSV, BGH and BRM.