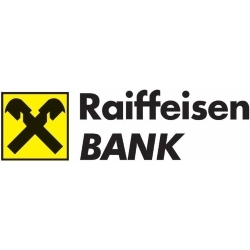 Customer:
Raiffeisen Bank
Raiffeisenbank Austria d.d. Zagreb (RBA) began operating in 1994 as the first bank in Croatia to have been founded with foreign capital. Being wholly-owned by Raiffeisen Bank International based in Vienna, RBA is a part of a strong international financial group.

RBA provides a comprehensive range of banking and other financial services to its customers through members of the Raiffeisen Group in Croatia which, in addition to the Bank, also includes a building association, a pension funds management company, a pension insurance company, Raiffeisen Invest, and Raiffeisen Consulting. Raiffeisen Group is the only financial services provider in Croatia to offer a complete range of pension system services, so-called 2nd and 3rd pillar funds, as well as a pension insurance company which has been the first and the only pension insurance company registered in Croatia to date.
Raiffeisenbank Austria d.d. Zagreb operates 66 branches located in 36 Croatian cities.
The lack of a consolidated approach to data integration
The discussion with RBA started with sales departments, both retail and corporate, and the key challenge was a low level of data integration. Most of the data needed for everyday decision-making was present in a data warehouse, making it easy to connect to data sources. However, a part of data modelling and wrangling was still left to a BI department or sometimes even to business users to be done on a daily or monthly basis.
The fact that Excel was the tool for the decision-making process in both retail and corporate departments usually brought additional process challenges.
Shortening the time between data preparation and actionable insights
The BI department, together with a CFO, was a project sponsor, and the main goal from the BI's perspective was to offload daily and monthly queries onto its business users by allowing them to answer more questions on their own. Additionally, the key objective from the perspective of business users was also to shorten the data preparation time, as well as to have a continuously updated application, so that they can focus only on analytics. Also, as a side-effect, the users experienced the ability to answer some questions that were maybe not previously brought up while analyzing data in a Pivot Table format. Hopefully, this was a segment which could create an added value by using the solution for several months.
Qlik platform really helped us cut the time of report preparation by almost 80% in my department, and moved it away from repetitive activities like data blending, cleaning and huge Excel report preparation, into activities such as taking care of data quality.

- Head of BI Department, Raiffeisenbank Austria d.d.
An additional side goal was to introduce the same platform for data analytics, since the company HQ in Austria has a large Qlik deployment, and much of the intercompany communication and reporting was delivered through the Qlik platform.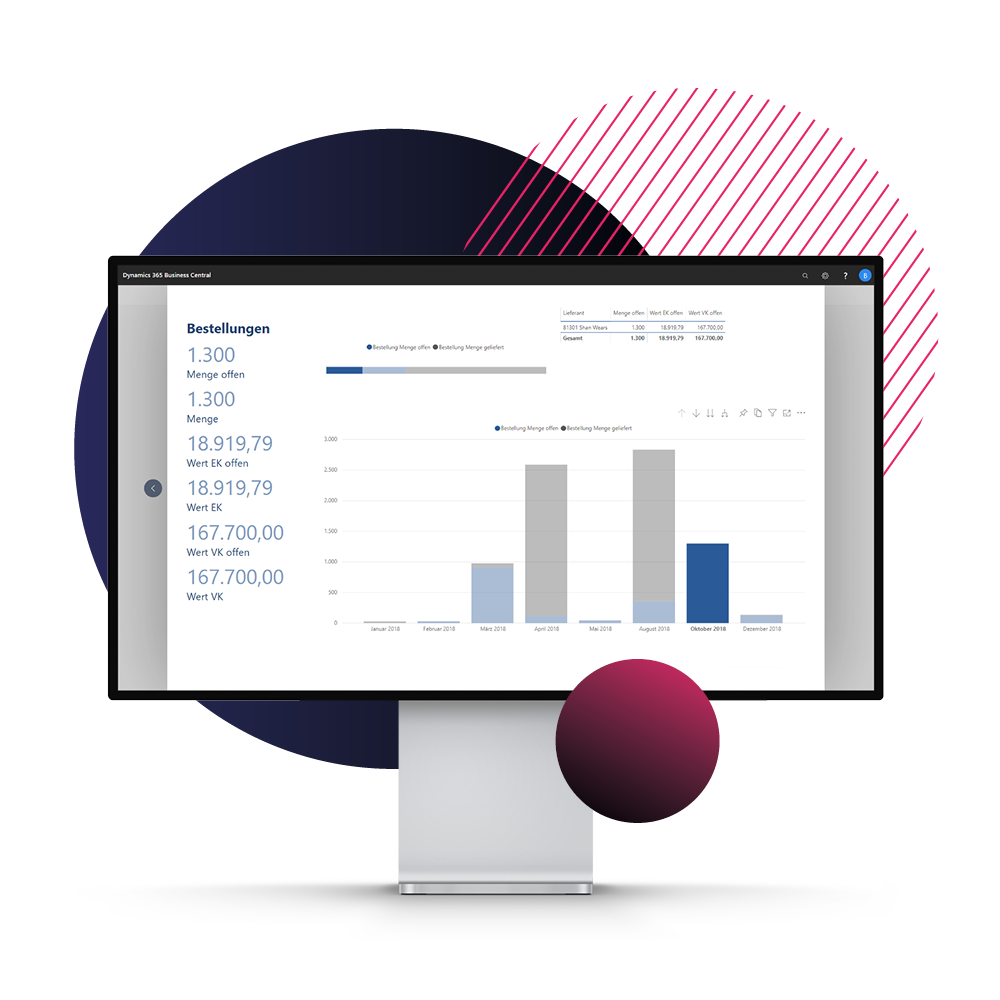 Modern Data Integration
Accelerate your business strategy with real-time data
Enable better access to your data in real time with our end-to-end data integration solution.

Discover solution
All the key information integrated with Qlik Sense application
Two main applications were delivered during the project - one for the retail team and one for the corporate team. The goal was to integrate all key information on credits, loans, and some specific KPIs. Also, to help users during the adoption process, a Nprinting report was created and sent to them via email in a predefined Excel template. It contained the key information which didn't require drill-down and interactivity present in self-service Qlik Sense applications.
Qlik took off a huge burden of daily report preparation and cut it basically to 0 minutes. And the same goes for all standard recurring reports. It also brought simplicity to development, so my team is now able to address requirements from various departments in hours, not in weeks.

- Chief BI Designer, Raiffeisenbank Austria d.d.

The true benefits of the right BI tool
Some of the main benefits can be separated into two groups - making data preparation time shorter and making data more (and more frequently) accessible to a wide number of decision-makers.
Monthly reports were a part of retail reports, and this change enabled the bank to analyze a part of the data on a 10-day basis because the process of preparation was no longer needed.
Also, the daily report included 2 reports that had to be created every morning and sent to numerous users, which are now automatically distributed via email during the early morning.
All these activities freed up to 3 FTE from activities such as data gathering, blending, report preparation and Excel management, allowing more efficient staff engagement.
Another side-effect of this project, since Qlik was so easy to use, was a push of a B-1 level to be trained for the product usage, so that they could provide as many answers on their own as possible.
What is next?
Users' response to a delivered solution has been great and, currently, there are quite a few other departments which stand in line to automatize their reporting. RBA also has two people in the internal team who are responsible for the first-level support and development of some new applications for other departments. Basically, the key goal is to push all repetitive reporting into Qlik in order to save time on data and report preparation.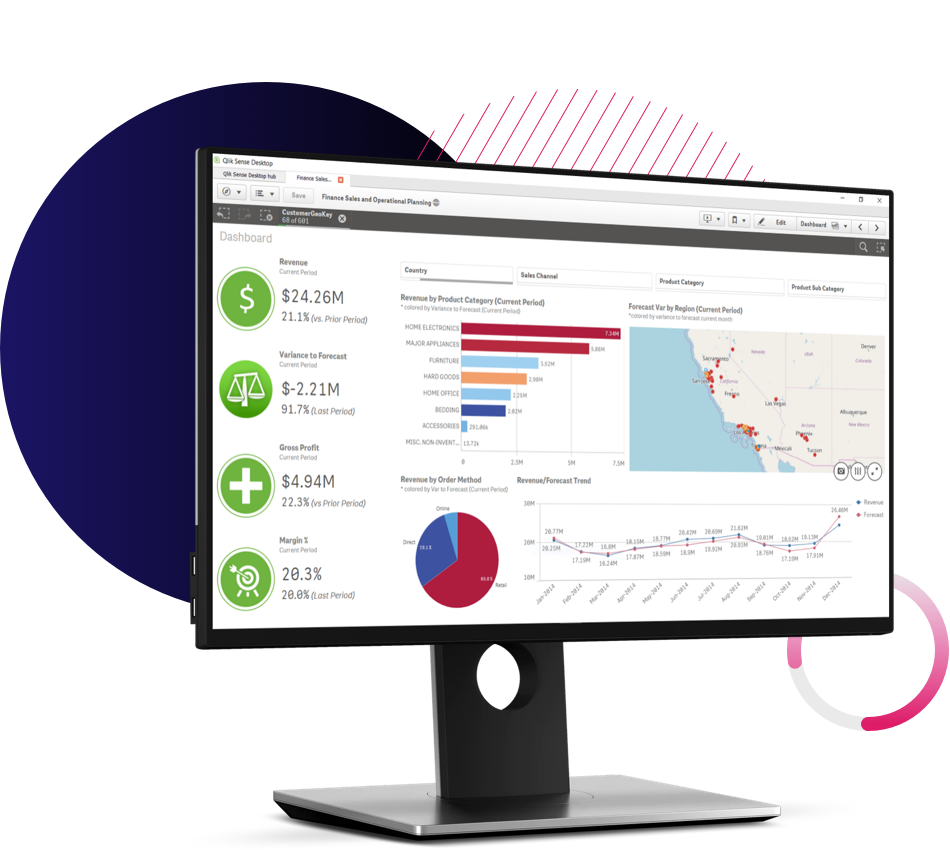 Analytics for Banking
An all-in-one BI solution for your banking needs
Leverage your data, discover where profit is being made, and effectively manage risk with automated business reporting for banks.

Discover solution