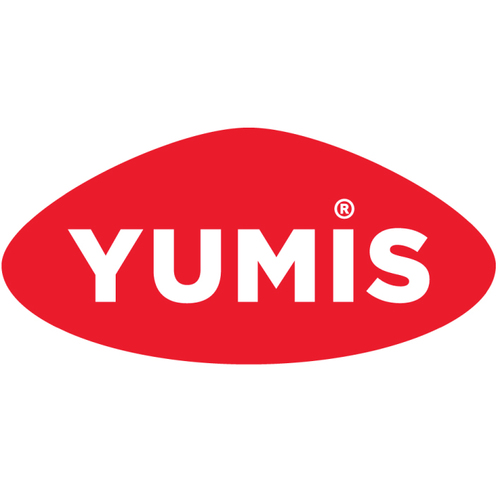 The main challenge – integrating data from different platforms
Since 2016, as it began expanding production and moving into international markets, Yumis has become a recognizable brand. To keep pace with the increase in production and market share, Yumis needed a technology that would support business growth and changes and integrate data from different sources within the company.
The main challenge was creating a system that would provide the exact cost and price calculation for each production lot. Salespeople were also looking for a way to calculate total profitability for every product for every customer. To drive its brand presence, Yumis invests heavily into additional marketing and promotion of its own brand. However, it took the company up to 3 months after the implementation of promotional activities to be able to track their performance. This made it much harder to monitor the performance of individual actions. Any solution also needed to support multicurrency environments, since the company works with partners in the international market.
The decision was made – they needed Qlik Sense
In order to respond to these business challenges and improve the effectiveness of operations and maintain the competitive position in the market, Yumis has decided to implement the
Qlik Sense analytics platform
. The main role of the system was to provide a solution for integrating, consolidating and centralizing data from various data sources. The goal was also to provide users with flexible tools for exploring data and creating reports based on their needs within a given moment.
The business consulting project approach
The first key step in the implementation was to conduct an assessment. During this stage, workshops with key users were used to analyze processes within each business area and to prepare the necessary analytics and reports.

As a result of the analysis phase, it was concluded that it was necessary to establish a high-quality system of controlling, redefine necessary business processes, and make changes to the ERP system itself. These changes would create a database with high-quality and accurate data, upon which the Qlik Sense platform will be set up.
BE-terna's team of business consultants worked with the key users to define and establish the method for calculating the cost price of the entire product range, including a detailed definition of costs (materials, amortization, electricity costs, water, etc.). This also included introducing a method of cost accounting by cost centers, cost units, and profit centers in financial controlling.

Within the sales part, beside the calculation of the first level margin, the method of calculation of total profitability was defined as well. This implied that all costs associated with the sales process, as well as all additional expenditures toward buyers, were included and distributed to individual products. This also implied the introduction of the new accounting system of all marketing expenditures toward buyers, as well as the cost accounting by cost locations and markets.

The final result of these activities was the ability to know at any moment the total profitability of each product for every buyer. This represents the basis for setting prices, negotiations with buyers, and optimization of the assortment and in the production process itself.
Making decisions more quickly
After more than 2 years of active use of the Qlik Sense platform, the implemented reporting modules have become commonplace and an integral part of making business decisions. A single system provides integrated information on each product, from manufacturing to calculated costs, accurate sales data as well as the results of marketing campaigns. Since users need significantly less time to get the necessary and verified information, decisions can be made more quickly based on accurate and comprehensive information instead of just years of business experience.
By implementing Qlik Sense, we received a tool that enables us to fully analyze our business to the smallest detail. The solution is flexible enough to monitor daily shifts in our business, which is one of the main features of our industry. The Qlik implementation enabled us to know at any time how much each individual product costs us, but more importantly, how much we earn on each product with each customer. I would particularly like to highlight the proactive consulting approach of BE-terna's team, which helped us redefine and improve business processes in many areas.
Milan Markovic, Sales Director, Yumis.

We can say that today Qlik has become a standard in everyday business. We defined unique measures for calculating performance, where all users see the data which is integrated, updated and calculated in the same way, and combined them with a new way of reallocating costs and monitoring marketing campaigns. This set a new standard in the use of existing data from a new perspective, which contributes to better and more effective decisions.
Marina Milojević, Marketing Manager, Yumis.
Intelligent Data Transformation
Realise the value of your data and grow your business with the power of Qlik
Find out more
About Yumis
Yumis is a company based in Niš with more than 25 years of history in the industry of production and distribution of food products. The company makes soups, spices, puddings, creams, teas, and many other products. Today, Yumis has over 200 employees that produce high-quality product both under the Yumis brand as well as for other recognized retailers and distributors for domestic and international markets.