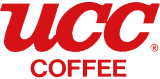 As their previous outdated reporting system, which mainly consisted of self-programmed queries and Excel sheets, no longer met the holding company's enhanced equirements, it was decided that a uniform data warehouse solution should be introduced. The greatest challenge was the integration of data from the different ERP systems of their subsidiaries. This had previously only been automated to a minor degree, and as a result the consolidation of the data was very time-consuming. By implementing a uniform data warehouse and
BI solution
,
United Coffee
wanted to improve reporting on several levels at once.
On the one hand, the company was striving for more transparency in its key business figures in order to make reporting and analysis simpler and more comprehensible. On the other hand, they wanted to create a way to evaluate the relevant figures on a daily basis. In contrast to the previous monthly reports, this would enable faster reactions to changing conditions, such as fluctuations in raw material prices or insights from daily sales analyses.
Technological advantage - In-Memory instead of OLAP
In order to meet these needs, United Coffee started a detailed evaluation of three providers with the solutions QlikView, Cognos and SAS, wherein BE-terna with their
QlikView
product ultimately represented the optimal combination of software partner and
BI solution
.
The high professionalism of the BE-terna consultants as well as the easy handling and above-average performance of QlikView were decisive for this decision.
Thomas Schneider, Head of IT at United Coffee.
The QlikView business discovery platform delivers a new approach to decision-making that gives business users in the enterprise more power to make decisions. QlikView enables true self-service BI to help users work more efficiently and successfully. Processing and analysing in-memory data enables faster queries and therefore better performance, as no disk or database access is required in the background during analysis.
The basis for the QlikView implementation was the basic sales application for
Infor M3
from BE-terna. Lengthy test runs were thus unnecessary, and the three-person project teams were able to go live with the first applications after only 3 days of workshops.
Coffee price index - Queries in minute intervals
Today, approximately 20 of their employees in business, sales, financial accounting, middle management and customer service use QlikView every day. This enables the sales department to react directly to the ever-changing green coffee prices, and allows them to obtain detailed sales analyses according to customers, products and field staff, all of which supports the strategic decisions of the sales management.
Ease of use and confidence in the results
QlikView plays a key role in the evaluation of figures from financial accounting. Current business figures can be queried in real time, then compared with previous annual, monthly or daily figures, and prepared for strategic decision-making with little effort. What previously had to be compiled using time-consuming manual queries is now available at the touch of a button.
Thomas Schneider is satisfied:
QlikView is easy to use, minimises the time and effort required to create statistics, and leads to more confidence in the evaluation results.

Business Intelligence
Empower your business with a modern data analytics platform.
Find out more
Project Highlights

Queries of the coffee price index enable a direct reaction in sales
Detailed sales analyses according to customers, products and sales representatives support strategic decisions of the sales management
Financial evaluations of open items, vendors and customers enable targeted tracking in accounting

With QlikView, we have many more ways to compare our annual, monthly and daily sales. QlikView enables us to get reports that previously took a lot of time to create, with just a few mouse clicks. This allows us to respond to the market much faster.
Thomas Schneider, Head of IT, United Coffee Switzerland

About United Coffee
United Coffee
, headquartered in Geneva, has been cultivating the art of coffee roasting since 1818, and provides not only aromatic beans, but also machines and accessories for the processing and preparation of coffee products in six European countries. With just under 1,000 employees and over 60,000 tonnes of roasted coffee per year, the company is one of the largest European coffee roasters and supplies some of the largest food chains and catering businesses in Europe.

In addition to this, United Coffee is involved in international projects such as the Rainforest Alliance and Fairtrade, and thus also occupies a leading position in sustainable coffee production in Europe. United Coffee Switzerland includes, among others, Merkur Kaffee, Giger, Rost, Sima and the Swiss coffee roasting companies.

Branche: Food & Beverage
Countries: CH, D, F, E, UK, NL
Users: 20
Employees: 1.000