This year, BE-terna and Infobip have formally announced a strategic partnership focused on optimising customer experience for customers using the Dynamics 365 and Infobip platform. If you're asking yourself, "Who are Infobip?", then here is the story of the largest company many people have never heard of, but that everyone has used at least once.
The Infobip story started like an American cliché or a classic 'underdog story'. The company now has more than 60 offices around the world, with over €600 million in revenue (2019), but was created in a small garage in the town of Vodnjan (popn. 6000) in Croatia.

More than 5 billion people used their platform in 2019
You may be surprised that you have never heard of a company that two-thirds of the world's population use every day, but don't worry, you are not the only one.
In August 2020, Infobip became Europe's newest unicorn (a company valued at more than 1 billion dollars that is not listed on a stock exchange), with over 170 million euros raised in their first private equity round from the New York-based One Equity Partners (OEP). The funding will help them to pursue strategic acquisitions in North America. Their goal for the next 2 years is to take the company public on the New York Stock Exchange, where IT-based companies usually obtain higher valuations. Even without external capital, Infobip has still managed to become the third fastest-growing company (by years from foundation to 100m revenue) in the B2B SaaS sector, behind Salesforce and Workday.
Their customer portfolio speaks for itself, featuring the biggest names in social media and cloud platforms (including Facebook, Snapchat, LinkedIn), banking and finance (HSBC, Raiffeisen Bank, Unicredit), retail and e-commerce (Costco, Burger King, LG, Decathlon), and travel and transport companies such as Uber and AirAsia.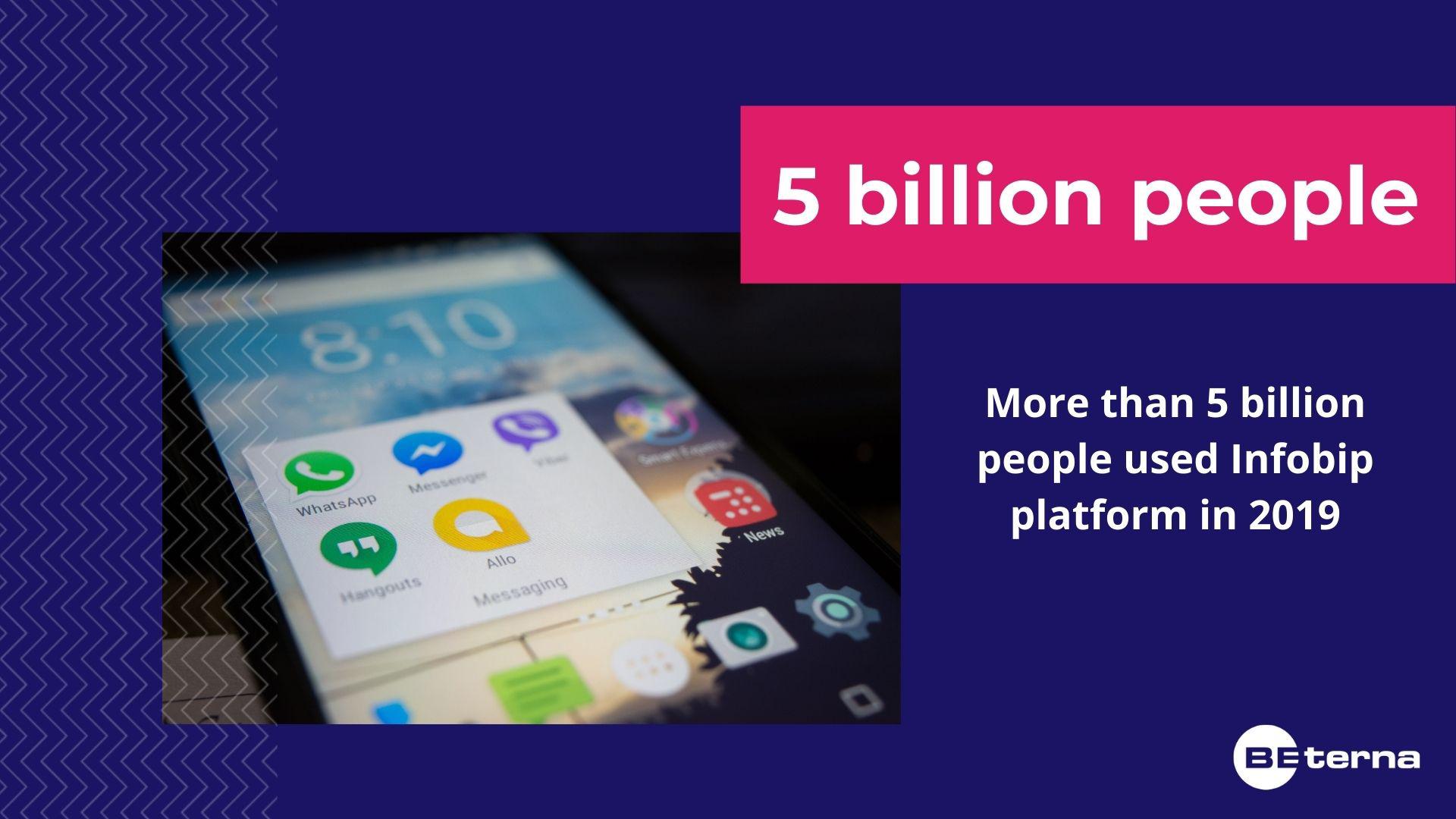 Seamless interactions between businesses and people
So, what do they really do? The company offers a single platform that includes omni-channel engagement, identity, user authentication security, and contact centre solutions which connect client systems such as Microsoft, with communication channels like WhatsApp Business, SMS, Voice, Email, Mobile App Messaging, Viber Business, Live chat, Facebook messenger, RCS and others.
This cloud communication platform enables businesses to build connected customer experiences across all stages of the customer journey at scale, with simple and contextualised interactions via customers' preferred channels. This powerful solution helps clients and partners to overcome the complexity of customer communications, to grow their business, and to increase customer loyalty, all in a fast, secure and reliable way.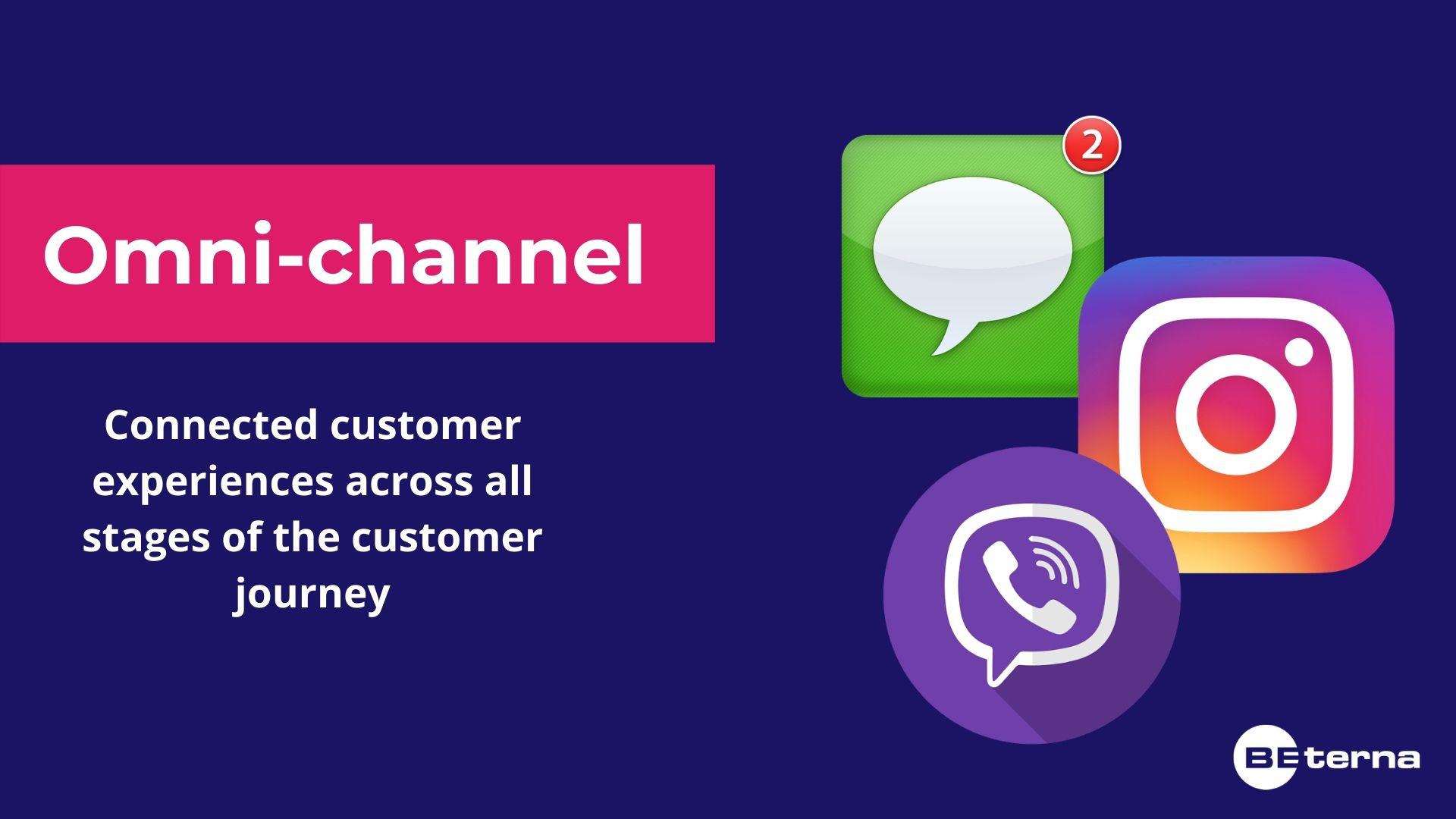 Get personal with the right channels
A few years ago, personalisation meant using a name and surname in a generic email where the open rate was usually lower than 22 %, but today personalisation also includes using the right channel together with the right content at the right time, and where you can be the most successful (for example, the open rate for SMS is 90 - 98%).
Companies are no longer able to dictate exactly where and when they communicate with their customers or clients, as users are now able to choose how they want to receive information, and the opposite also applies – customers also want to reach companies on preferred channels where they know they can get help and answers immediately (Infobip also provides AI chatbots for this).
If you think about it, we have also faced this problem as individuals for the last few years. Some of our friends use Whatsapp, others only Facebook Messenger, while others only have Viber, so most of us already have to have multiple communication channels just to maintain contact with our family and friends.
The same applies in business. If a customer doesn't open your emails, but they spend every evening on Whatsapp – why not to reach out to them with a personalised "only today" offer, or with birthday wishes that include a discounted offer on their special day.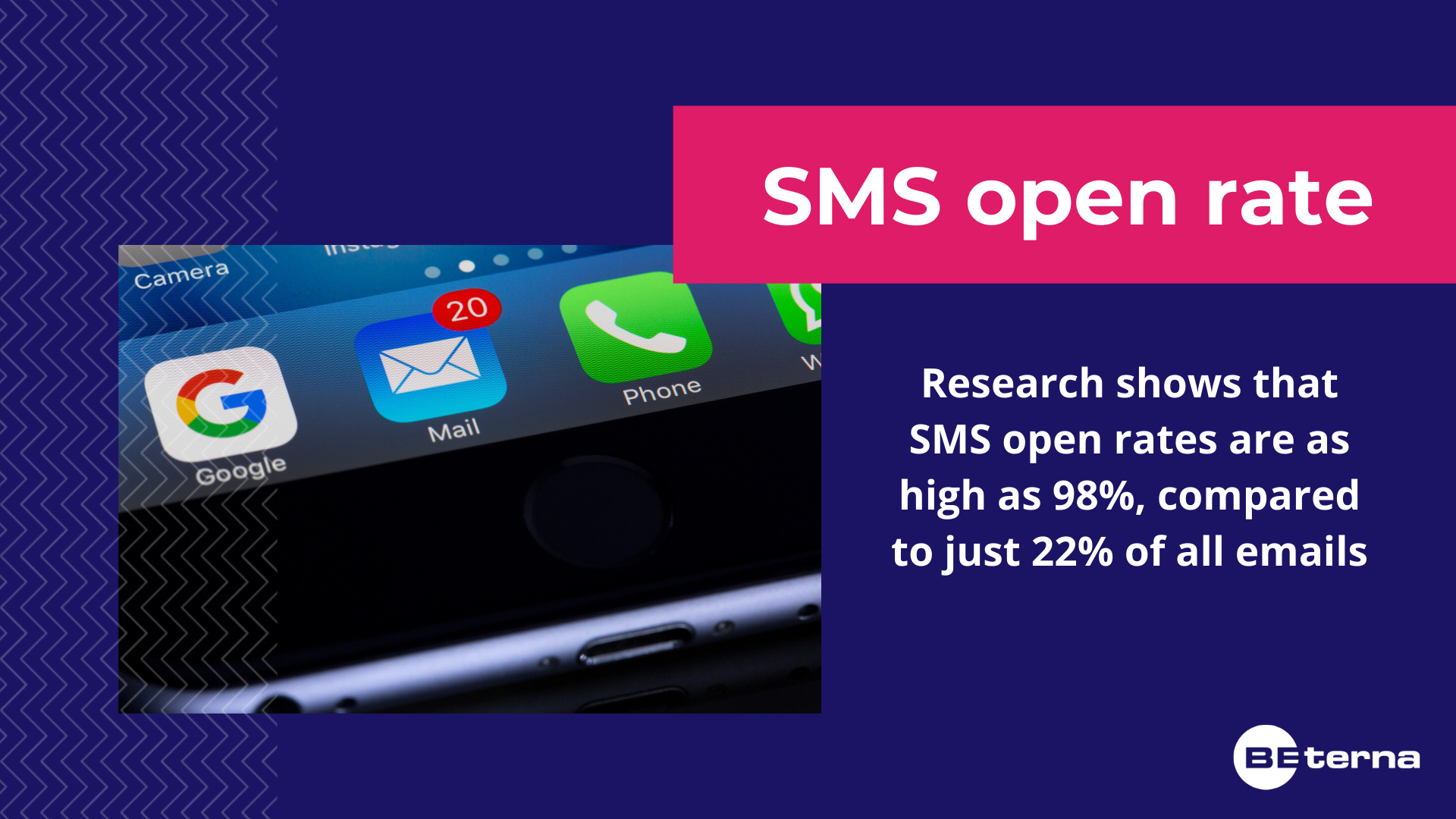 The Coronavirus crisis has resulted in 35% growth for the company in the last year
The coronavirus crisis has accelerated the need for businesses to communicate with customers digitally – and this is where Infobip can help them to keep up with new business challenges and with new and rapidly changing customer preferences.
Only businesses that know how to use all available communication channels, while defining and implementing customer segmentations, will be able to succeed in a fast changing and crowded digital world. It should also not be forgotten that communication is not just one way, and that having a fast, 24/7 customer support available on the communication channels where users feel most comfortable will be an important factor in building customer satisfaction and improving retention rates.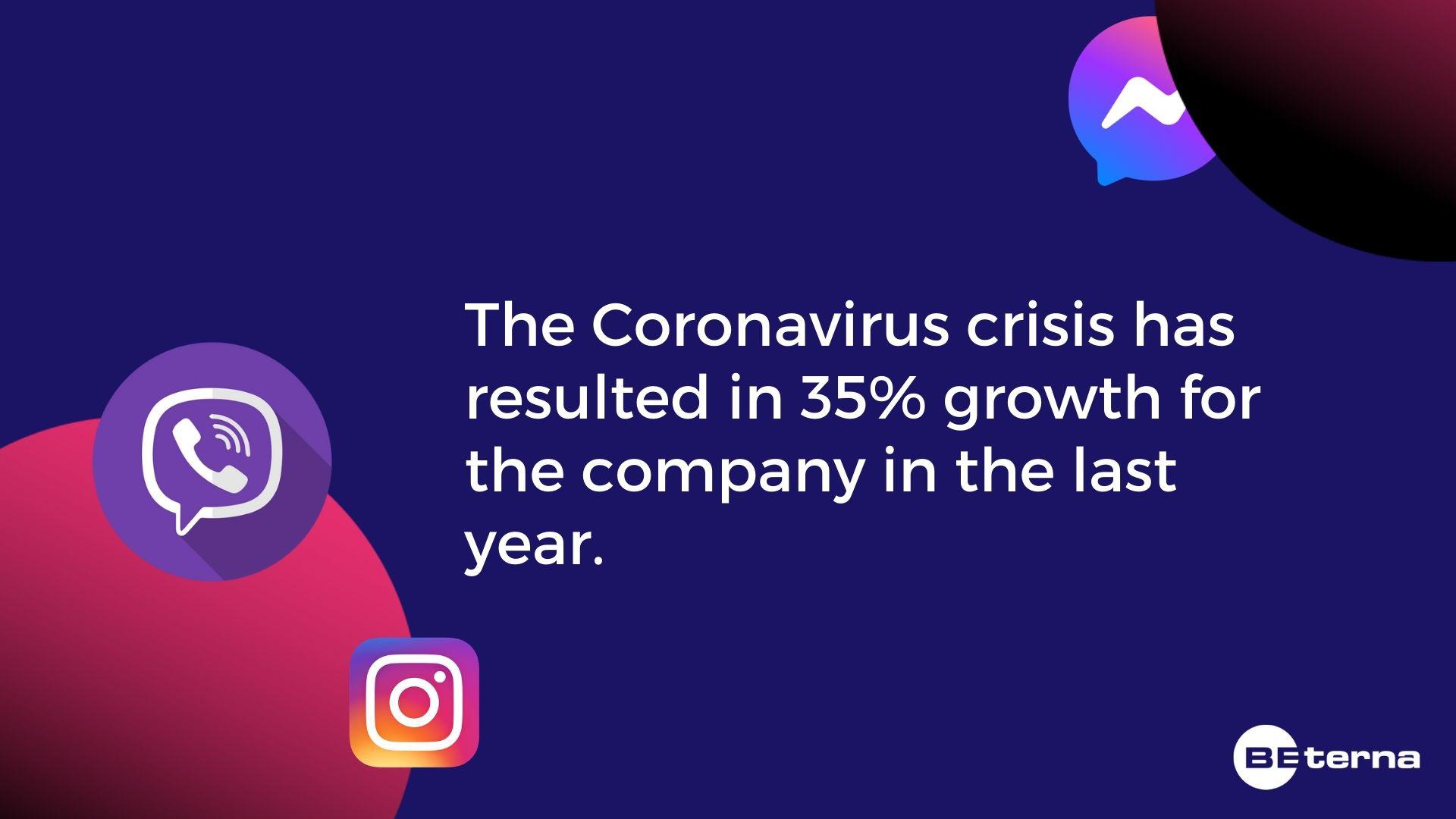 Boost the Dynamics 365 business applications platform with Infobip integration
Most companies have common issues with regards to achieving not just seamless marketing campaigns or customer support, but also the whole customer service experience.
As a result of there being so many different data sources and platforms available, it is easy to lose control of our client communications – both what we communicate to them, and worse still, what they communicate to us. So, how can you set up the best customer engagement strategy that actually works?
Sometimes, two things that are great on their own become enhanced when paired together (this is known as synergy), and the same can be said for Microsoft Dynamics 365 and Infobip's omnichannel platform.
BE-terna and Infobip have established a collaboration agreement that augments BE-terna's Dynamics 365 Solution with the power of Infobip's Moments and Conversation infrastructure to enable a fully-controlled and smart omnichannel.
8 questions that you have to consider before signing on the dotted line:
Why is choosing the right CRM partner even more important than choosing the right CRM solution?
Read more
Contact us
If you would like to find out how we can help you to improve your business with Microsoft technology and Infobip solutions, feel free to contact us here.