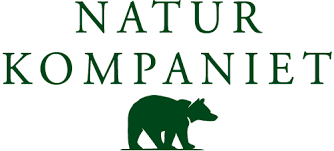 In a digitalized world, one of the things that is most important for organizations are that the online part is running smoothly. However, it can be hard to accelerate both in retail stores and on e-commerce. Nonetheless, this is something the Swedish organization, Naturkompaniet, have done since they changed their ERP system and focused on a global omnichannel. The Swedish organization became transparent both in stores and online, with an implementation of mobile unites in the stores.
Naturkompaniet
Narturkompaniet is one of Sweden's largest retailer of outdoor equipment. This equipment includes all kinds of outdoor things from sleeping bags to tents to shoes to cups and mugs for outdoor use. Moreover, the overall call or slogan is "Make every day an adventure", which also is found in all their business activities. Naturkompaniet have over 35 stores in Sweden and is also active through their e-commerce. However, in 2001 they were acquisitioned by Fenix Outdoor AB.
Difference in assortments in stores and e-commerce
Since Naturkompaniet is both online and in retail stores, the assortment is different from store to store. This was a hurdle from the Swedish outdoor retailer, because there was a large difference between what was in the stores and what was on the web shop. Moreover, in relation to one of the organizational goals, to have a sublime service and quality, the customer service needed to be updated.
Connect stores and e-commerce assortments
Naturkompaniet changed their Microsoft Dynamics from AX2009 to AX2012. This was an essential change, which was followed by other process optimizations. The hurdle with the difference in assortment between stores and web shop was assorted by implementing a new e-commerce platform. This platform made it possible for Naturkompaniet to have a seamless flow across all sales channels, including web, store, and customer service.
A combined ERP solution for the entire Group
After the initiatives was implemented in the organization, Naturkompaniet became more transparent. By implementing mobile units for the stores, it was possible for store personnel and customers to get full access to all products. This mobility changes also made the orders more efficient to handle. After the implementation of the new establishments in Naturkompaniet, there were made other Microsoft Dynamics implementations within Fenix Outdoor AB in both Finland, Norway, Netherlands, the US and Canada.
Fenix Outdoor AB acquisitioned German Globetrotter, who is one of Germany's largest retailer of outdoor equipment. This acquisition meant that Globetrotter's ERP-system, SAP, needed to be changed into Microsoft Dynamics, in order to have alignment in the group. As a result of the outdoor retail chain Globetrotter acquisition, Fenix Retail Europe doubled their size of the operation in Europe.

DYNAMICS 365 FOR FINANCE AND SUPPLY CHAIN
World-class ERP for multi-site finance and supply chain management
Read more