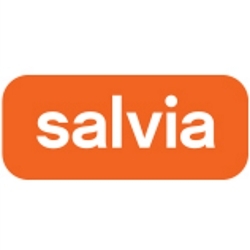 A premium food brands distributor with a long history

Salvia is a medium-sized distribution company that offers all import, sales and marketing support services for premium food and drink specialities in Croatia and Slovenia. The company is an exclusive distributor of renowned FMCG brands (such as Ricola, Loacker, Ahmad Tea, Schär, St Michel and many more) and one of the leading specialists in gourmet products in Croatia. Over 30 years of business, Salvia grew from a small family-owned company to a company employing more than 90 people.
Investment in the future business
Before this project, Salvia used a local solution specifically tailored to the company. The existing solution worked, but it couldn't support Salvia's growth. The company needed a sustainable, transparent, robust, global business solution that would work in the long run.
With the new ERP solution, Salvia wanted to rethink the existing business processes and find ways to improve them guided by the best practices available in the chosen business solution.
After a detailed analysis of the available solutions, Salvia decided to implement Microsoft Dynamics 365 Business Central with BE-terna as the implementation partner due to its prominent position and experience in the Croatian market. BE-terna implemented standard cloud Dynamics 365 Business Central with functionalities for Finance Management, Sales, Purchasing and Warehouse Management with unique customisations for routes and load orders.
The cloud version of Microsoft Dynamics 365 Business Central was the obvious choice as the company wanted to invest in its future business since this is the direction in which technology is going nowadays. Salvia estimated that it is safer to store valuable data on a server managed by a world-renowned company such as Microsoft than to store and maintain it on local servers. Also, the company was already using tools from the Microsoft Office 365 product family stored in the cloud and it made sense to keep all the data in one place for easier maintenance and future investments and to be able to use the advantages of the integration of the two systems in areas such as sending and storing documents.
Warehouse reorganisation and work automation
Salvia distributes products throughout Croatia. Geographically, Croatia has a very unusual position, making performing specific logistics operations very difficult. The distance between the two most remote points is over 1500 km, and Croatia's shoreline is one of the most indented in the world, with over 718 islands. Considering the small population (3.9 million) and great distances, efficient distribution in Salvia's business can be quite challenging. Also, Salvia's premium products are intended for specific market groups whose geographical location is not definite and stable. Moreover, many products are perishable and require storage under specific cooling conditions. That is precisely why the company needed to have the best business solution to empower its business to operate most efficiently.

All products are distributed from Salvia's warehouse based in Zagreb, the capital of Croatia. During the Dynamics 365 Business Central project implementation, Salvia had a chance to reorganise the entire warehouse to optimally place all products for loading. Salvia decided to implement Mobile WMS for Microsoft Dynamics 365 Business Central by Tasklet Factory to upgrade the solution further. After the implementation, most work based on paper documents within the warehouse has been replaced with handheld barcode readers that eliminate errors and make the processes faster.
Since some of the products that Salvia distributes from renowned international brands on Croatian and Slovenian territory do not come with local language declarations on the packages, as part of the legal obligations, one important and still repetitive task is to print declaration tags in the right language and place them on the products before distribution. Salvia can now do this directly from Business Central. Printing declarations directly from loading orders in correct quantities and only for those products that are not already labelled in the required local language is now possible while at the same time optimising paper usage.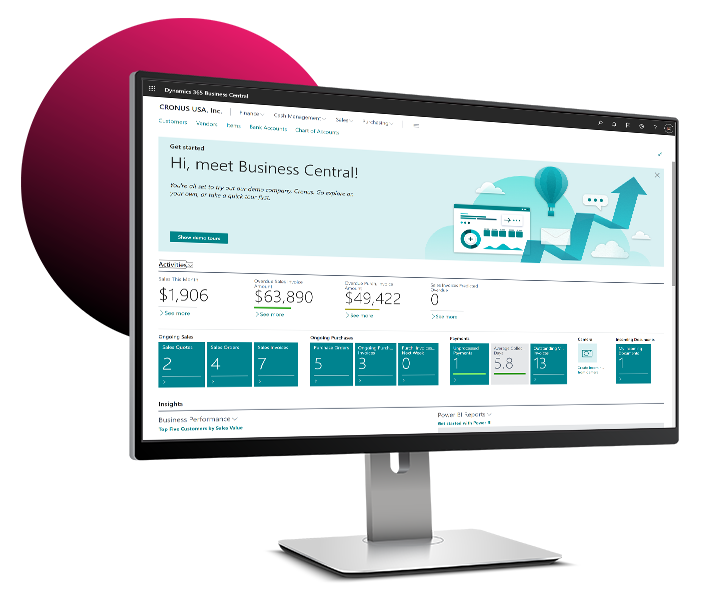 Microsoft Dynamics 365 Business Central
Modern all-in-one ERP solution for small and medium size enterprises
Find out more
Salvia supplies leading retail chains, local and regional retail organisations, hotels, restaurants, drugstores, pharmacies and petrol stations in Croatia. That means a lot of orders and invoices are created each year. To be exact, around 100,000 invoices annually. With this project, Salvia also wanted to make an impact and reduce the number of papers printed, sent in and out and make processes more efficient. The solution for this was the implementation of Anveo EDI Connect for smooth integration with Business Central Sales and Purchasing. For example, when one of the leading retail chains in Croatia creates orders from Salvia, the orders in Business Central are received via EDI, sales orders are automatically created and, provided all customer-specific pricing data is available in the system for the products ordered, the sales order is automatically launched. Salvia can then immediately process these orders in the warehouse and once the orders have been shipped, the system automatically sends EDI shipment notes to the customer, while invoices are sent electronically after the shipment has been delivered. This solution allows seamless operation without human interaction unless some information is missing. There is no more paper data exchange, emails etc. Just a few simple notifications as a heads up for the further process. Salvia now has a standardised platform interface that allows new vendors and buyers to be implemented without additional development, with a simple configuration process that can be done by internal IT support.
Connected business and deeper analysis
Salvia also owns a renowned store of delicacy food products in Croatia. Recognised as a source of high-quality and unique products, the Bonkulović store is frequently visited by gourmets from Zagreb and the surrounding area. Salvia has decided to integrate this part of the business with its core business as a retail distributor. All accounting and retail data is stored in one place for both business branches, and Salvia can see the real warehouse balance in real-time.

Microsoft Power BI was also implemented and connected to the sales and stock operations during this project. Integration was done with Salvia's retail and wholesale sales from Business Central in order to be able to analyse items, sales, customers, vendors etc. With stock data retrieved from Business Central, Salvia can now analyse different stock-keeping units and warehouse locations. With Power BI, Salvia is now able to run purchase reports from sales and stock data in Business Central and to analyse sales over different periods and make better sales and purchasing decisions. With a powerful Business Central and Power BI connection, Salvia can now perform a deeper analysis of its revenue, cost and margin using different parameters. All this allows everyone to make informed business decisions. On top of everything, BE-terna's module for HR and PAY was implemented so that the whole business is connected in a single comprehensive solution that enables the entire company to work together and be more efficient at the same time.
Improved business operations and a reduced number of errors
The new ERP system, built on Microsoft Dynamics 365 Business Central with minor customisations and additional add-ons, is transparent. It allows users to find key data that is important for each period and field of business in just a few clicks. All the important data is saved on the dashboard and visible every time a person opens the application. It saves time and gives insights into real-time data while working on a daily job. At any moment, in just a few clicks, managers can see the latest status of all deliveries and how much is left is for a specific day, week, or month.

Consequently, all company operations run smoothly. Warehouse work is faster than before, and Salvia is covered for situations when unexpected things happen. Recently, Salvia encountered a situation when half of the employees working at the warehouse were sick at the same time due to the global pandemic. Because of the new work organisation and processes established with the new Business Central solution, Salvia was still able to do scheduled work on time.
Purchase and sales departments are also better structured. As they discover more possibilities in Business Central, they love it even more. There are fewer situations when mistakes happen because people have fewer opportunities for misinterpretation. For example, accountants have a cost template for every type of cost. The accountants are no longer obliged to manually select account numbers for repetitive incoming invoices as they are now able to use recurring purchase lines for each type of incoming invoice. That way, there is less work to be done and fewer mistakes. All employees who were even a little bit sceptical at the beginning of this project now are relieved and carefree.
"The project of implementing a new ERP business solution transformed our company by allowing us to connect and optimise all parts of our business. The implementation eliminated the use of external data sources, and the system now provides complete transparency of the processes throughout the entire organisation. It made us faster and more accurate in daily operations.
It's only been three months since the project go-live, but we can already see incredible improvements in the speed and accuracy of order processing and warehouse operations. The time required to prepare the same shipments has literally been halved, while picking errors were reduced by 95%.

However, the best thing about Business Central is the fact that it brought smiles to the faces of our employees when they realised that so many things that used to be stressful and time-consuming are now history."

Mirko Bašić, Managing Director of Salvia
Plans for the future and the CEO's involvement in the project
ERP project implementation is one of the most complex projects that companies face. The first step that is important for the project's success is the change and transformation mindset to be valued within the company. The second step is to find the right implementation partner.
"BE-terna's excellent team of Microsoft Dynamics 365 Business Central experts helped us rethink every one of our business processes. The consultants' extensive knowledge of the system and their willingness to deep-dive into the specifics of our business allowed us to achieve our goal of shifting our business to a global cloud ERP system while keeping customisations to a minimum."

Mirko Bašić, Managing Director of Salvia
And finally, it is essential that the company's CEO or Managing Director actively participates in the implementation project. This project proves that one of the main reasons this project was so successful is that the Managing Director was one of the key persons involved from the client-side. Still, today, after the project went live, the MD is the key promotor of the solution inside the company and is the person who knows all the tips and tricks in the solution. Having a complete overview and understanding of what the solution is doing and how it's built, he can also actively look into the available solutions for the future.
One of the next steps for the company will be the transition to the EURO currency, which will become the official currency in Croatia in 2023. Conversion to another currency is difficult for any ERP system since almost every module contains some information about the amounts (general ledger, stock, payroll, etc.). That is why BE-terna is preparing a special tool that will allow Salvia to automate this transition and significantly reduce the chances of human error during the currency change.
In the future, Salvia plans to upgrade the existing Dynamics 365 Business Central solution with suitable solutions from the Microsoft App Source and to discover all the new features with the annual solution upgrades. The company also plans to launch a webshop and connect it to the existing Dynamics 365 Business Central in the near future.