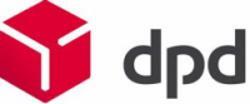 DPD Austria went live with the Business Intelligence (BI) software Qlik Sense in late 2018. Enormous data volumes and complex queries can now be called up and viewed quickly and easily with the Qlik solution. This enables employees to keep track of everything and use their resources more efficiently.

Complete control over complex data
Large data volumes
DPD (Direct Parcel Distribution) Austria transported 50.5 million packages with 1,200 vehicles and 1,700 employees and generated a revenue of €195 million in 2018. In Austria alone, there are 1,400 Pickup DPD parcel shops for DPD customers to use. DPD mapped these complex processes in various data sources, some of which contain more than 100 million data per table – all entries had to be filtered and retrieved manually. In some cases, it was not possible to process the large data volumes in Access. Daily reports also required constant work and specialists were used for trivial activities. All these processes took enormous amounts of time, were hard to maintain and took up important resources in the company.
The decision for BE-terna and Qlik Sense
For the managing director of DPD Austria,
Mag. Rainer Schwarz
,
Qlik Sense
and BE-terna were the obvious decision:
The data volumes were becoming too big to work with Excel and Access.Our options for automation were very limited and we were dependent on the know-how of individual people. As we had already had very good experiences with QlikView in the DPD Group, we easily decided on the software vendor Qlik. The BE-terna consultants were able to familiarise us at DPD Austria with Qlik Sense with practical specific applications.
The experts specifically discussed the different requirements of the various divisions, which resulted in a high level of user acceptance.
Insight into the BI project
Overcome challenges
Before BE-terna's BI team could begin with implementing the
Business Intelligence
software, all the query parameters had to be identified. Some of them were created over 10 years ago. Furthermore, the evaluations had to be prioritised by frequency of activity, time required per unit, practicability and complexity. One of the challenges was the standardisation of the database, as QVDs had been created from various data sources.
Data at the touch of a button
Thanks to the implementation of Qlik Sense, the employees at the head office can now call up evaluations by just pressing a button and use dashboards for day-to-day business. Multiple views can also be created for research and presentations. The employees in the depot have no access to Qlik Sense. They receive all reports in PDF form with metadata and XLSX with detailed data, filtered to suit their requirements.
Users are impressed with the user-friendliness

Current status and outlook
There are currently 12 users of Qlik Sense at DPD Austria, 20 NPrinting reports and 200 NPrinting recipients. The solution contains 250 apps and contains 350 QVD files. Like any modernisation, the change was a challenge for long-term employees – now, however, they have been won over by the user-friendliness and ability to respond in seconds.

Objectives for the future with Qlik are the conversion of additional evaluations and the improvement of performance and stability. The depot employees will also be given exclusive access to their data.
The project results
Centralised data acquisition
Evaluation at the touch of a button
Automatic reports
High user acceptance
Ease of use

The business advantages
Time savings
More efficient task allocation
Reduced complexity
About DPD Austria
DPD
– Austria's leading private parcel service – transports over 50.5 million packages a year.
A sophisticated range of products and services offers the perfect dispatch solution for every occasion. Founded in 1988 as the first private parcel service, DPD uses the logistics infrastructure of its shareholders – Austria's leading road haulage companies Gebrüder Weiss, Lagermax and Schachinger. 14,000 Austrian companies benefit from maximum flexibility for their packages every day and can always depend on top service and quality standards.