Firstly, I would like to make a comment on companies using the word "challenge" instead of using "problem". We face challenges - I agree, it sounds easy on the ear, however, I see a challenge in terms of making progress in a longer process. However, once we hit an obstacle in that process, problems that need solving appear. Let's begin by looking at some problems that the contact centres have been tackling.

A "Side" department
Most companies consider contact centres to be departments of little importance to the company. However, as I wrote in my first article, the contact centre should actually be at the heart of a company. It has all of the first-hand information from clients – this is the information that helps the company solve problems they face, and also helps the company to improve on its way to greater success.
Being a contact centre manager is not a piece of cake
The contact centre is a department that is constantly in motion - by that I mean that there is always something happening and that the people working there need to be up to date with everything at all times. In most cases the contact centre is a larger group including employed workers and student workers, all with different personalities, wishes and capabilities. You may now be thinking, "Isn't that the case in every department?". And you would be right to think that, however, it is important to highlight a crucial difference between this department and the majority of others - only in contact centres are we in constant interaction with each other for 8 hours or more on a daily basis. No exceptions. Anytime the agents are talking with a client on the phone, it is vital to put all personal issues aside - the conversation with the client needs to be prioritised above all, as this is the only way the client can be put first.

The team leader needs to provide a pleasant workplace atmosphere and ensure that the employees are always 100% ready to help their clients.
I believe that every department leader should dedicate 80% of their time to the employees and 20% to operational tasks. Sadly, in reality, it's often the other way around.
In the past I was given the opportunity of running a contact centre and I must admit that it was one of the best experiences in my career. My career path started with being an agent at reception, and with many ups and downs along the way I then became a contact centre manager. While I was working as an agent, I believed that one day I could be in a managerial position, and after working for the company for 6 years, I had made it. I was excited about the promotion and the new challenges it would bring - it also allowed me to take on additional responsibility, which had always been a big wish of mine.
The start was phenomenal. I had been given an amazing and capable team, the goals were achieved and many times we accomplished even more than expected. Together we started setting new milestones in the company. Everything was perfect. Of course, I wasn't alone in this. Luckily, I was working under the auspices of an experienced mentor who had guided me on this path.
The mentorship proved to be especially beneficial when in 2018, problems occurred with GDPR (General Data Protection Regulation) implementation. It introduced great changes to our call centre. Overnight our contacts were no longer our actual contacts, as we didn't have consent from most of them. What is a call centre team to do without valid contacts? There was a drop in sales - consequently there was also a surplus of personnel and some had to be made redundant. Well, now my wish of taking on more responsibility became ever so real. As with any problem we face, we tried getting to the core of solving the problem. We began obtaining signatures of consent through all the existing channels we had with our clients. We created an action plan with all the indicators that helped us with our problem solving. It was a very positive experience to connect closely with the logistics and marketing departments. The drivers are the few people who are in direct contact with our clients and they helped us in getting the consent forms signed, while the marketing department did a great job of advertising how important it was for the buyers to sign them. We managed to obtain a large number of signatures and worked out the problem fairly quickly. Tackling the accumulated problems was interesting and at times turbulent, but with the right approach we successfully solved most of them. So, running a contact centre is not a piece of cake, and can be rather a lot to have on one's plate.
Trained agents
Despite coming from a call centre background, the truth is, that even I, as soon as I see a generic sales phone number, think to myself, "Again, someone trying to sell me a pig in a poke.'' Or worse still, someone, who doesn't even know me nor wants to know if I even need the product/solution they are offering. The main problem is that the desire to hear the words ''We'll take it'' from the customer is so strong with some agents that they forget about quality or genuine communication with clients. The agents act as if they are programmed robots and the clients normally behave defensively, like an attacked animal in a battle for survival.
Constant cooperation with agents, and training courses, are crucial for them to be able to communicate sincerely, listen to the client and at the same time understand what the client is saying to them. Communication must flow easily, giving the client the feeling of being understood in their needs and their wishes. Agents must be relaxed, take time and make the effort to actually get to know their clients.
Disorganised client database
The biggest problem with call or contact centres is that the client database is too often filled with inaccurate, old, duplicated, or even worse – incomplete information.
Every day agents may call a client and ask questions that the client might already have answered multiple times, but the previous data wasn't filed. The problem occurs at the beginning, when we are collecting information. There is a whole process of writing down data and defining which data is useful for the agents and the company. Sometimes certain data is filed, some of which is remembered by the agents and some doesn't even get collected because it is not useful. Contacts are entered in different systems and that leaves us without a complete representation of a client in one place - the information is scattered and not easily accessible to agents.
This becomes even more transparent when we wish to send clients various notifications via e-mail, marketing campaigns or just a polite greeting.
Some may receive the same message twice, some don't even get the message and it is especially unpleasant when the e-mail is delivered to the wrong person. Due to incomplete databases there are also problems when calling someone. If we have duplicated data, we may end up incorrectly calling the same person twice or more, or we might even call a client who previously ended their cooperation with us because of such duplicated calls. If we have incomplete data, we might even sometimes call someone who is not even our client.
Disorganised databases are a very big problem and organising them is not a simple task. It is important to determine the parameters that are important to us. The right way is to start systematically, and as the saying goes: 'The man who moves a mountain begins by carrying away small stones.' - Confucius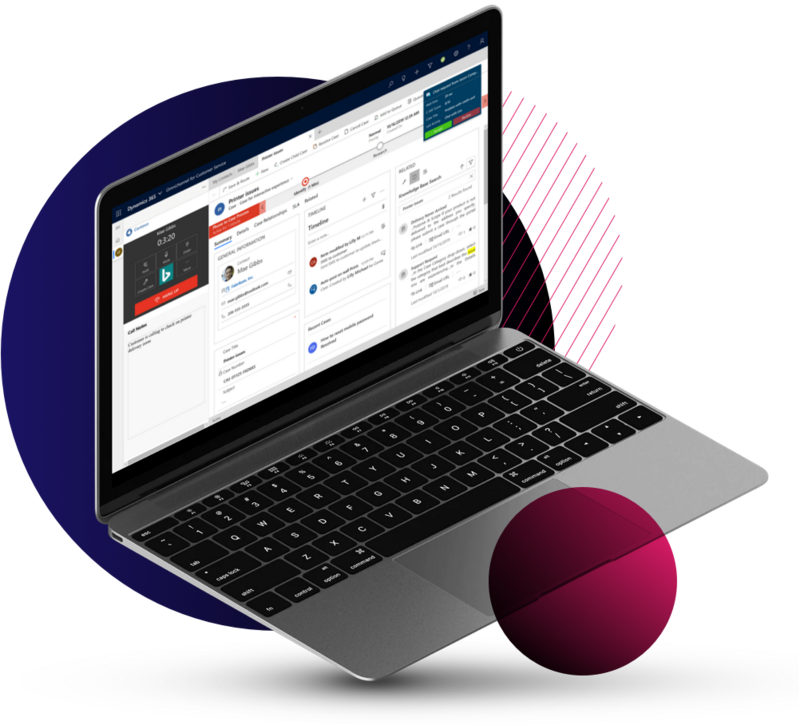 Allow your customers to shine
Deepen your customer relationships and increase customer satisfaction through first-class service.
See more