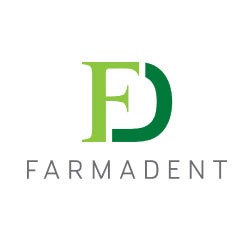 Farmadent is one of the leading wholesaler in the healthcare industry and the company has been working for decades to ensure the highest levels of quality and reliability when supplying healthcare products in a highly regulated market. The company's IT system must comply with the legislative and regulatory requirements regarding traceability and product quality control and the company began looking for a comprehensive solution that would replace separate proprietary products it used to do business.

The company partnered with BE-terna to implement Microsoft Dynamics ERP solution which covers all the key processes and complies with specific pharmaceutical industry requirements - from procurement and quality control to logistics and finance, controlling and human resources. The most important aspect of the new solution is that the company now has access to comprehensive data that supports improved decision-making across various areas. Using a business intelligence solution, the company can now make better use of data and gain improved insight into operations.
Situation
Farmadent is a leading wholesaler in the healthcare industry. The company supplies innovative and quality products to healthcare and veterinary organizations across Slovenia. The largest share of its offering are medications, followed by medical supplies and veterinary drugs. The company employs 75 people.
"We operate in the pharmaceutical industry, which means that the law prescribes the special requirements for our business," said Marko Vučkovič, Head of Business Analytics and Informatics, Farmadent. "We need to ensure traceability for each series of products, provide a B2B ordering portal that is available 24/7 and ensure timely delivery for very sensitive products."
As a wholesaler in the pharmaceutical industry, Farmadent is required by law to provide traceability for products and processes in compliance with Good Distribution Practice requirements. The company began looking for a product that would enable them to develop a validated solution and provide reliable traceability features for goods and processes.
The law also limits the allowed profits in the industry, which further limits the maneuvering space when pricing products and preparing offers.
In the past, the company has used several separate and poorly integrated solutions, some of which have not been implemented by applying the appropriate project processes. The company began looking for a unified and comprehensive solution for procurement and sales, finance and human resources as well as other specific requirements for this industry. Another important requirement was that the solution had to have a long-term support roadmap. Farmadent was looking for an open architecture that would facilitate interfacing with other companies and integration with other ERP system in the event of mergers or acquisitions.
Solution
Farmadent decided to implement Microsoft Dynamics NAV in partnership with BE-terna, a company that has rich experience in the industry culminating in its proprietary vertical solution, which is available as an add-on to the standard Microsoft Dynamics NAV solution.
We have special requirements in several areas. For example, orders cannot be automated fully as they still require a personal contact between the buyer and sales representative. They need to agree on specific delivery dates, emergency deliveries, expiration dates for drugs and other details. We've also implemented several dedicated solutions from Adacta, such as eHRM human resource management solution and add-ons that deliver additional sales features.
Marko Vučković, Head of Business Analytics and Informatics

Benefits
By implementing Microsoft Dynamics NAV, Farmadent covered a range of processes and features. This includes processing of orders received from multiple sources, submission of work orders to the warehousing system, preparation of price lists and shipping documents, submission of orders through the B2B portal, recalls, financial operations, human resources and others.
Among several other benefits, the full integration between the warehousing and financial systems ensure comprehensive information is available at any moment. Additional BI tools also enable new opportunities for data analysis to help the company improve efficiency and establish control over inventory turnover.
An important benefit for Farmadent is the unification of operations on an open and standard platform. Not only can the company now do business with external partners more effectively, it also has access to unified data across its entire operation.
The new solution provided the employees in procurement and sales with more and better information they need to make decisions, In the future, we intend to add more features gradually to drive additional competitive advantage.
Marko Vučković, Head of Business Analytics and Informatics