Globally, the growth and penetration of online services has been increasing significantly for the last few years, as digitalisation has become one of the most important areas companies are investing in today's hyperconnected world.
Online spend with U.S. retailers grew in the first 6 months of 2020 by 30.1% (from 2018 to 2019 e-commerce sales grew just 12.7%). Despite global economic uncertainty, e-commerce continues to grow at a rapid rate! E-commerce is overtaking traditional retail and there is no doubt that retailers without on-line shopping facilities will be ploughing a lonely furrow.

As the barriers to entry into e-commerce have dropped, it seems more companies have recently entered the market. If you are a start-up or an established online retailer, you are not just competing with the "top guns" in the market, but thousands and thousands of other start-ups all around the world.
If your company wants to retain its position on the market, or even strengthen that position, it's important to follow the digital trends, become open minded, and to think twice before you reject an idea, no matter how stupid it may initially seem. Today you have to do everything you can to make your online shop stand out from the crowd. Turn your e-shoppers into buyers by expanding your online store with mobile Augmented Reality functionalities. AR helps online shoppers to interact with the product in a similar way to them examining it in a shop or at home, simply by placing a 3D image of the product into their real environment using just their smartphone.
1. Sell more
We humans are tactile beings and sensory experiences are a fundamental part of our shopping experience. Not being able to physically try out, or touch a product, to see it at in your store at its real size is probably one of the biggest challenges e-commerce faces. No matter how hard you try to describe a product with high-quality images and additional content, it is still difficult for customers to imagine what the product would look like in their home or when it is worn. Some of these issues are even hard to solve in off-line stores (eg. How a light would look when placed above a customer's dining table in their home). These challenges are consequently likely to reduce your online shop's "Add to Cart Conversion rates" and have negative impacts on your online sales.
So, it is essential for e-commerce businesses to think of enabling customers to have a try-before-buy digital experience and to build social as well as emotional connections between products and end-customers.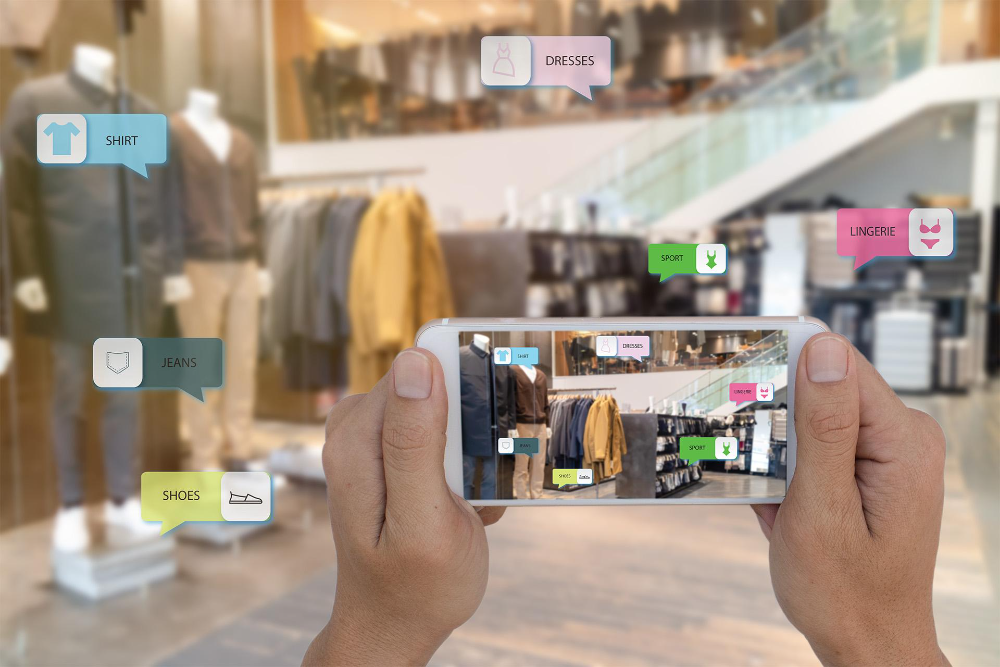 You have probably heard of or even tried some of the interesting existing mobile AR applications on the market such as:
Wanna Kicks – uses Augmented Reality visualisation to enable shoppers to see how potential sneaker purchases will look on their feet.
Ikea Place – enables customers to virtually position correctly-scaled furniture in their own homes via their mobile phones, so they are able to see how the furniture fits in their environment.
L'Oreal Paris – The L'Oreal Makeup Genius app lets customers try on makeup, blend different shades on their faces, and mix products to get the results they want. By scanning the product's bar code in a store, or by selecting the product online, the app will apply it to the customer's face using Augmented Reality.
Emotional and social connections with the product are the ones that stimulate impulse purchases. Even if the customer is not willing or able to visit a physical store to examine the product in person, you can bring a similar product experience via an online store by enabling customers to use your branded mobile AR app.
Consider offering customers an immersive visual product experience. Mobile AR branded apps will surely increase connection between your products and customers, personalise the customer experience and very likely increase your "Add to Cart Rate". It will bridge the gap between your online and offline stores for sure. Try it!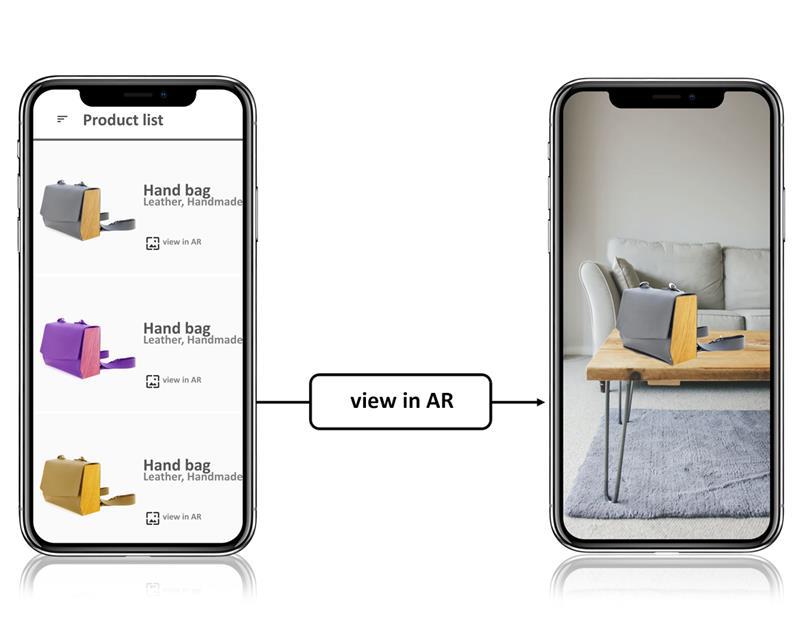 2. Reduce product return costs
Did you know that at least 30% of all products ordered online are returned, as compared to 8.89% in brick-and-mortar stores? 92% of customers surveyed said that they would buy again if the product return process was easy, whilst 79% of customers wanted free return shipping.
Returning ordered products from online stores significantly increases online retailers' costs, which should be avoided and reduced if possible. Returns also cause headaches for major retailers due to the cost of processing returns, the risk that items returned may be damaged and therefore not be easily resold, etc. The main reasons for returned products from online purchases still lie in the fact that the items did not match their online descriptions or customer expectations. This is because these customers haven't had the chance to try the products or to visualise them in their personal environment.
This suggests retailers have to work harder to provide information and product experiences, so that customers are able to make more informed purchase decisions. However, no matter how hard you try, customer expectations can still be hard to satisfy if you are not heading in the right direction. Features like High Quality Images, Product Zoom, Multiple View Images of Single Products are just not enough to satisfy the customers' experience to the same extent as them being able to visualise the 3D product in real time and right in front of them.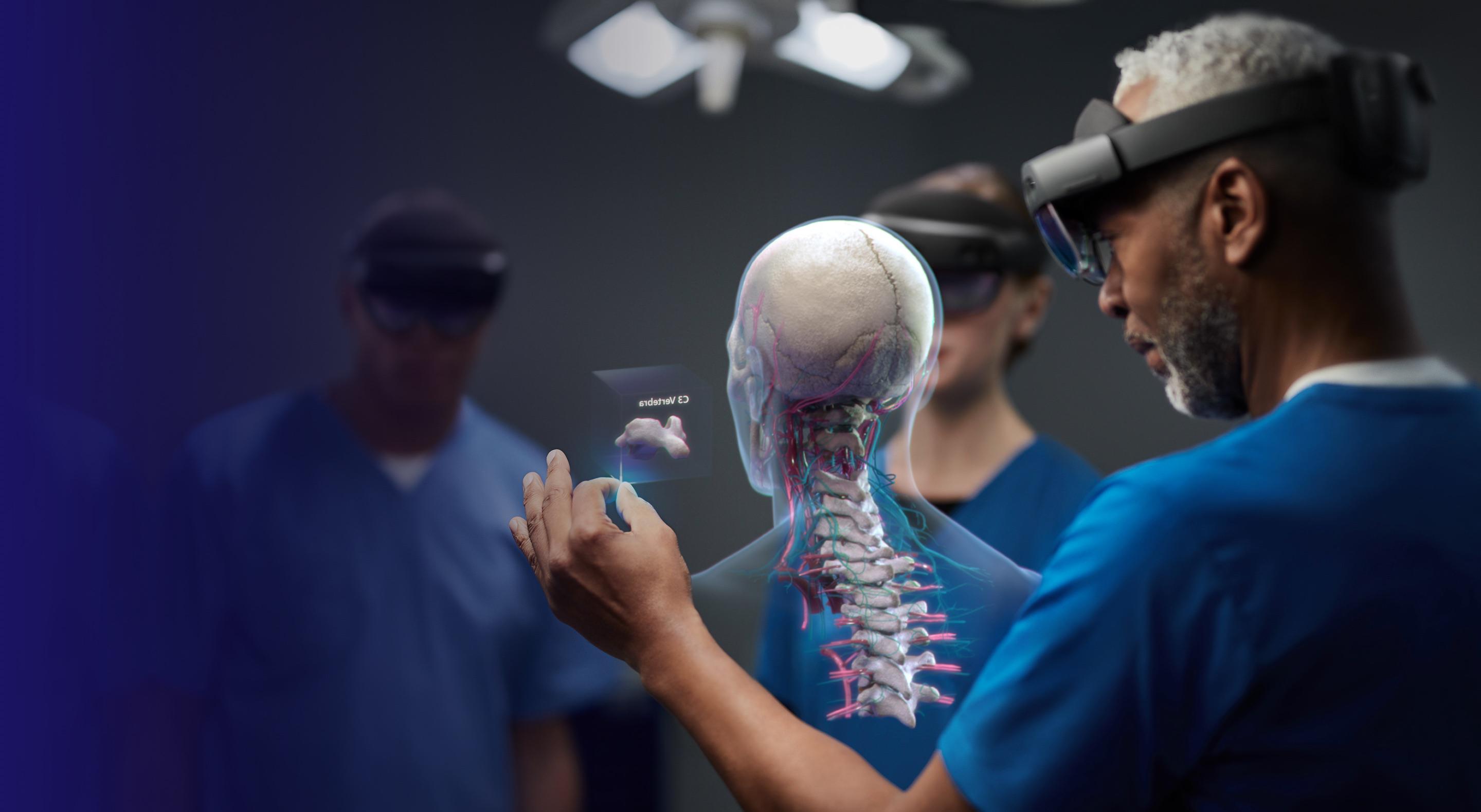 Virtual Reality and Augmented Reality at BE-terna
Read more
3. Overcome your competition
Competition comes in many forms and you must keep up with your competitors. Distinguishing yourself from your competitors should be focused on standing out and attracting both new and returning customers to your business. Whilst personalising the online customer experience and finding ways to increase customer loyalty, and of course, selling more in one place with up or cross selling. Provide a customer experience journey that customers cannot get elsewhere. It is time to look for something fresh and new to offer to your online buyers.
What is more personalised and engaging, scrolling down a product description, or virtually placing the product into your physical environment using AR capabilities on your mobile device? Among others, IKEA is a good example of how new technologies such as AR can be leveraged to enhance the customer's buying journey and build brand awareness. With its "Ikea Place App", they enable customers to virtually place product 3D models into their very own space with their mobile devices. This innovative approach enables customers to experience products they are interested in within several combinations, different colours and allows them to see how the product fits in their environment at the correct scale.
Conclusion

The more expensive the item, the more they are willing to pay, according to research from PWC.
86% of buyers are willing to pay more for a great customer experience
For example, customers are willing to pay a price premium of up to 13% (and sometimes as high as 18%) for luxury and indulgence services, simply by receiving a great customer experience.
To tackle these three challenges, online retailers have to go the extra mile and sell an experience, a personalised digital journey. Augmented Reality e-commerce is already disrupting the e-commerce industry with its ability to personalise and enhance the shopping experience for customers. AR campaigns resonate with customers in a way that most other advertising platforms don't. Accessible on smartphones at a click, AR apps add value to the user journey anywhere, and at any time. They help the user to make purchasing decisions, increase the 'fun factor', whilst adding gamification elements and enabling them to get more out of their products.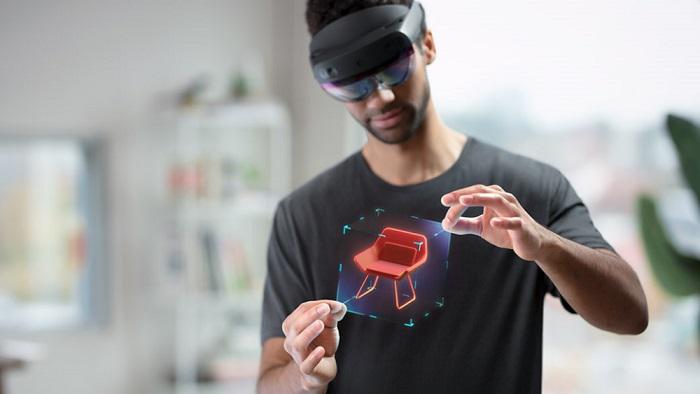 Microsoft HoloLens 2 - Mixed Reality headset designed to get work done
Read more