Because of its expertise, we expect that the IT team only makes bulletproof solutions, and we believe that it can solve challenges even before we face them. Somehow, IT usually manages to do it. We asked our colleague Boža how his team makes the magic happen, what skill set they have developed to be ready for the job, and what makes his day when he is away from the screen.

How does it happen that you started your career as a Technology Consultant? Can you describe your career path?
I got my first computer when I was 9, which was the time when computer science was in its beginning. It was love at first sight, and at the very beginning, I used my computer only for gaming.
I became more and more interested in it and amazed by its possibilities. I was delighted and continued to explore it. My first gigs were for small businesses, first within infrastructure projects, and I have been developing and growing together with the technology ever since. I'm so happy about that.
Before I came to BE-terna, I worked as an IT system administrator for a foreign company. My activities were to implement hardware and software infrastructure, and take care that everything runs fine.
In the last two and a half years, I have been working as a Technology Consultant in the company BE-terna and I hope for many more years to come. 😊
What is the job of a Technology Consultant like at BE-terna? What is a typical day/week like for you?

In my role, I collaborate with the IT departments of our clients. Also, I work closely with other departments in BE-terna. Contrary to popular belief, developing communication skills is extremely important for advancing in this career. I create ERP environments for consultants, develop the environment for programmers, and give support to all of them. I also prepare documentation for future clients, which is later followed by the installation of their IT environments.
I solve real tech challenges and help clients and colleagues daily. Technology evolves faster than ever. So, it is helpful to be up-to-date and ready to learn.
In BE-terna we work with different technologies for different clients on many projects, so it's never boring and monotonous. There is no typical day or week when you work for BE-terna. Each one is a special story, a new lesson, and a new connection.
What are the pros and cons of being a Technology Consultant?
Pros:

Personal and professional development
Playing with new technologies
A dynamic environment
Every coin has two sides. The same thing that makes me fall in love with my job is the one that makes it tricky occasionally. With constant revolutions in the IT world, we expect that technology is a silver bullet that will solve all the problems in no time. Sometimes, it's not the case, and it is important to keep expectations in check with reality.

What has been your favourite task at BE-terna so far?
Few months after playing with new technologies, I got the assignment to explain it all to another development company. It is always fun to share knowledge and grow together.
What is your favourite myth about a Technology Consultant role?
That we are all mighty firemen who have instant, one-minute solution for everything.

We suppose that you enjoy exploring new technologies and playing around with the most recent tech advancements. What do you like to do in your spare time?

Playing football and jogging have multiple time slots in my calendar every week. Also, I got very interested in Cloud infrastructure, and the security aspect of all of it. I learn more about these subjects at meetups and other similar events.
What are some essential skills and qualities you are looking for in new colleagues? How can those who wish to start a career as a Technology Consultant prepare to be better at the job?

They must be in love with IT and they need to have curiosity, perseverance, and a broader aspect in problem-solving. They have to know that there is always a combination of a workaround solution and, of course, they should never stop learning.

What did you want to become when you grow up?
Like all the kids in my surrounding I wanted to be a pilot.

If you could choose 3 adjectives to describe BE-terna's culture, what would they be?
May I use four? 😊Transparent, positive, friendly, dynamic.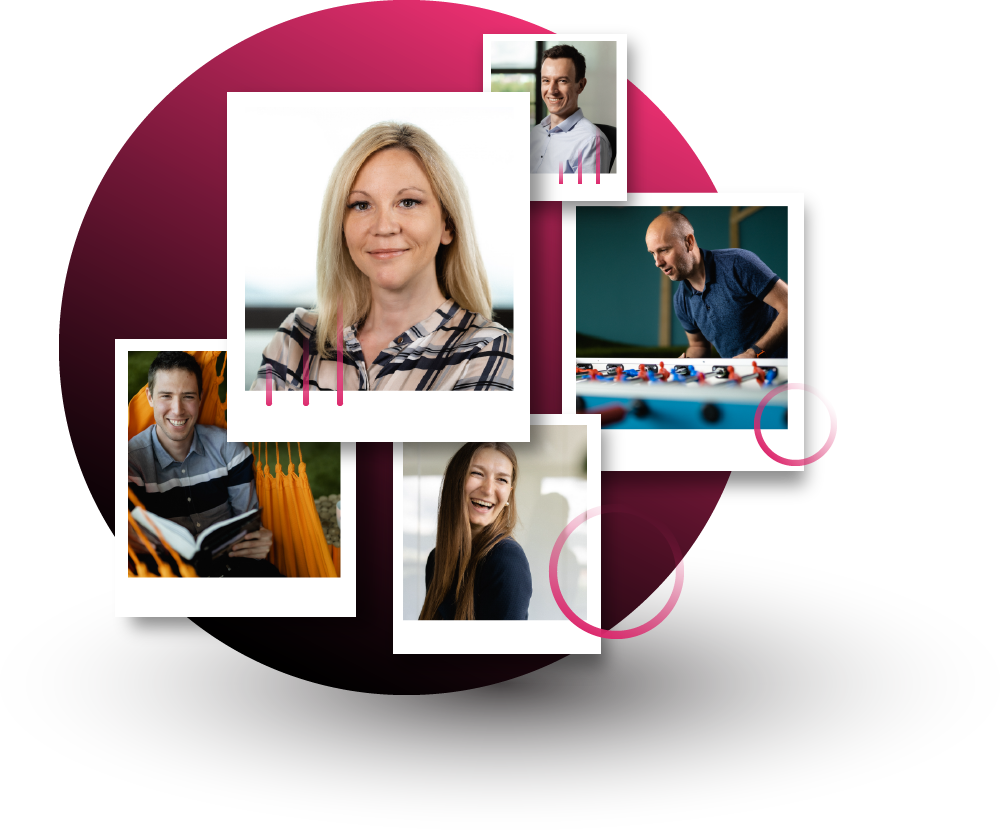 EVERY PERSON IS A STORY
We don't just fill roles, BE-You!
See all interviews