As you already know, consultants enjoy providing solutions to their clients, as well as supporting others on their journey to digitalization. But there is more than that! Meet Jelena Marković, a Harry Potter fan, and a pastry lover who is always willing to travel.

If you could meet any famous person who would they be, why and what would you ask her/him?
This would be Nikola Tesla, since he is one of the greatest scientists and minds ever encountered. The question would be if there is anything (and if yes, what) he would do differently in his life/career.
What is your favorite band, movie, book, and food?
No favorite band or movie in my case. What I prefer listening to/watching depends on the current situation and mood.
Book - my photo speaks for itself 😊 Other favorite titles -To Kill a Mockingbird, When Nietzsche Wept, A Man Called Ove, etc.
Food - all kinds of pastries
What are you most proud of?
Overall, I'm the proudest of the important choices and decisions I have made regarding different areas of life.

How do you charge your batteries?
When possible, I, of course, choose to travel. On a weekly basis, a walk by the river, enjoying coffee, and hanging out with dear people serve the purpose.
What is your favorite place on Earth?
I can hardly select only one, so here is the list of a few – Belgrade promenades by the rivers, Stoliv (a small sea town in Montenegro), Montjuïc hill in Barcelona
What do you do at BE-terna? What does your typical day look like?
My day starts with coffee which boots the system 😊. Then, we have a daily meeting to align the tasks a team is going to work on that day. After that, everything depends on the current task and the project. Every day is different.
As a Solution Consultant for D365, one of my main responsibilities (and also a favorite one) is to figure out how customer's business processes can be supported and business requirements met most efficiently with the solution we offer.
This implies business requirements analysis, communication with a customer, conducting workshops, and, finally, the solution design.
During implementation, I participate in a solution configuration and customizations of the agreed design. This part is also very interesting since D365 is constantly changing and new features are being added. There is always something new to learn, research, etc.
Additionally, I conduct trainings for D365 end-users or hold demos for potential customers.
To recap, a typical day doesn't exist.
What are the pros/cons of your job?
Pros: being a part of a great team, having insights into various industries and their business processes, constant improvement
Cons: spending a significant amount of time sitting
If you could describe BE-terna in 3 words, what would they be?
Professional, hard-working, vision-oriented
To whom would you recommend/suggest BE-terna as an employer?

To those who share the values listed above.

If you are willing to learn more and join Jelena in her never-ceasing quest for valuable knowledge across different industries, make a visit to our career page!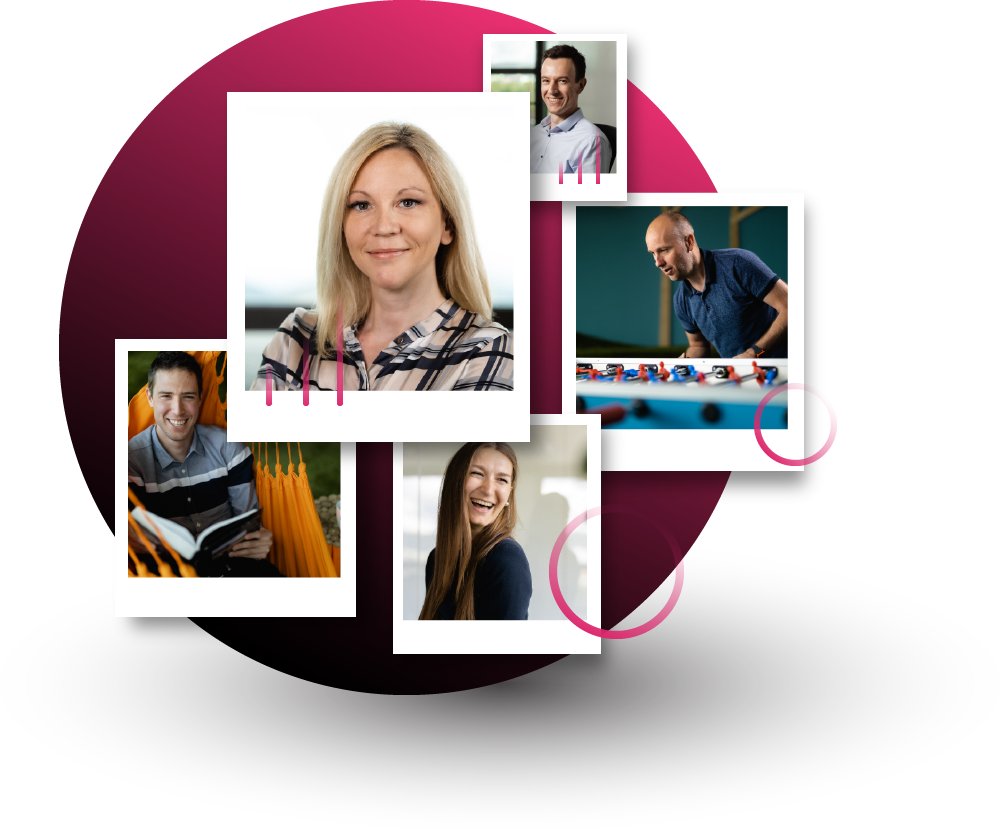 EVERY PERSON IS A STORY
We don't just fill roles, BE-You!
See all interviews