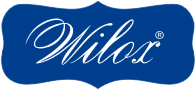 Customer:
Wilox Strumpfwaren GmbH
Wilox Strumpfwaren GmbH is the competent and reliable partner for private label and brand concepts in the legwear segment. To be optimally prepared for all challenges of the future and to meet the own expectations for further growth, Wilox started in 2019 with the search for a new ERP system as well as an experienced and innovative implementation partner. In the end, the decision was made in favour of BE-terna and BE-Fashion on the basis of Microsoft Dynamics 365 Business Central.
The business of Wilox Strumpfwaren GmbH is made up of private label, licensed business (including Tamaris) and WILOX as an own collection. The company offers the right product for low-budget suppliers to high-end brands from a wide range of segments. The focus of the WILOX and Tamaris Socks collection is on the wholesale business, which is complemented by online commerce via an own web shop as well as an outlet directly at the location in Wolfertschwenden, Bavaria, where Wilox is based.
After an extremely short analysis phase, the project work began immediately. After just a little over a year, Wilox went live with all relevant processes in May 2021. Today, about 60 users work with the system.
Now nothing stands in the way of further expansion
With the introduction of a new ERP system, it was the company's declared goal to set the groundwork for further expansion, in the private label sector as well as in the brand area for wholesale distribution. With the implementation of Business Central and BE-Fashion, the ideal conditions are now in place. Not only has a central and consistent master data management been implemented across client borders, but also a variety of highly automated intercompany processes including drop shipment. The product development and sample management processes remain directly in the system.
Especially the high level of inventory transparency, taking into account diverse packaging units - from tracking goods in transit to the central warehouse to the POS - can be seen as a great project success.
A central requirement for the new ERP solution was also fast and flexible logistics to improve the supply chain's performance. Thus, not only was a logistics centre connected via interface, but also an own logistics with MDE support was integrated.
Great benefits from using proven standard processes
For Kamil Swoboda, project manager at Wilox, there were several aspects in the focus when choosing the ERP system:
It was particularly important for us to have a partner at our side who has great expertise and experience in the industry. We feel we are in good hands with BE-terna in this regard.
With the certified BE-Fashion solution, we were able to cover a large part of our requirements already in the standard. Thanks to Business Central and BE-Fashion, we have access to a large number of proven best-practice processes for the textile value chain. This comes with various benefits that should not be underestimated!"
Christian Wiederhold, project manager at BE-terna, also comes to a very positive conclusion:
What I would like to emphasise in particular is the enthusiasm of the team at Wilox for our solution and the project.
This enthusiasm could be felt every day and was a fundamental condition for the fact that we were able to carry out most of the project work remotely and complete it successfully." He also points out that at Wilox, the willingness to critically examine processes and switch to proven standard processes was evident throughout.
About Wilox

The long-established company Wilox Strumpfwaren GmbH from the Allgäu region of Germany has been delighting customers with the finest and most innovative stocking goods since it was founded in 1963. Wilox not only produces for its own brand, but also for well-known private labels. At the beginning of 2018, the company moved into its new headquarters in Wolfertschwenden. With over 15,000 square metres of floor space and 24,000 pallet storage spaces, a modern building was created to the highest energy and ecological standards.
The Wilox Socks outlet was then opened in mid-2019.