Gaining operational excellence is one of the basic prerequisites for business success, but also strong brand positioning.
Key principles of Operational Excellence
Sven Marušić held a keynote at BE-terna online conference The End of Average, on the topic of Operational Excellence as a key business test. He is one of the 3 managing partners in the digital agency Five, which took second place on Clutch's list of leaders in the field of mobile application development. Sven has over 20 years of experience in the IT industry, gained in various companies from Microsoft to Hrvatski Telecom, locally and internationally, and he is also the founder of the consulting company Infocumulus.

Inspiring keynote offers an overview of fundamental concepts and values that lead to operational excellence. Discover key principles and best practices that can help set your business ahead of competitors.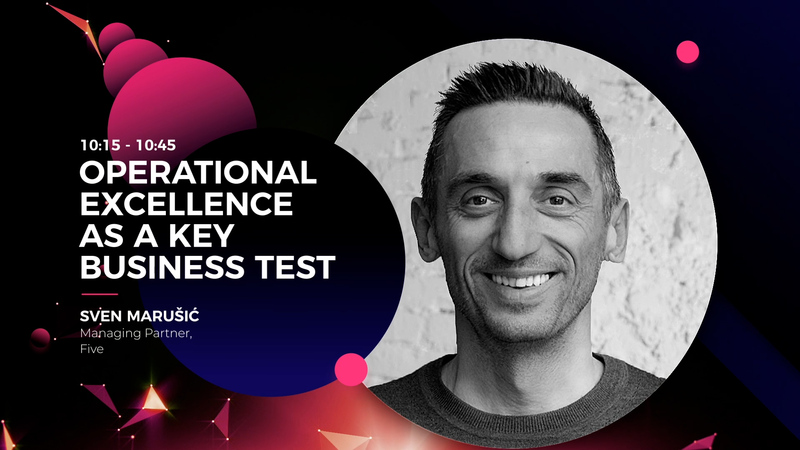 Watch keynote
How to achieve Operational Excellence
Explore