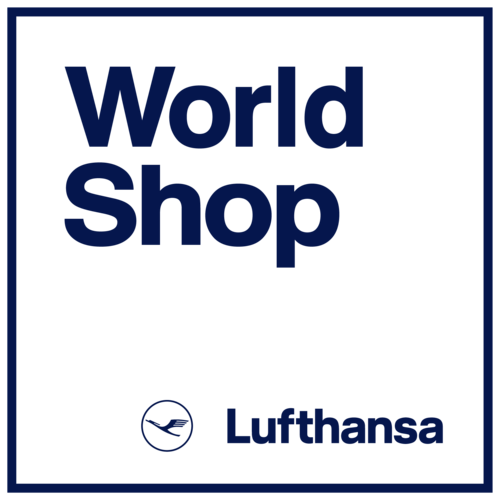 Customer:
Miles & More GmbH
In the course of an ERP update, Miles & More GmbH was looking for a checkout solution for its Lufthansa WorldShop stores that would meet the highest demands. Among other things, the focus was on an interface to Microsoft Dynamics NAV. After intensive and careful research of the market, they found BE-POS, the highly flexible POS software from BE-terna.

"Miles & More" is Europe's leading frequent flyer and award programme. The programme is operated by Miles & More GmbH, based in Frankfurt am Main, a wholly owned subsidiary of Deutsche Lufthansa AG. More than 25 years of experience and the cooperation with more than 300 international partners within and outside of aviation make the company an expert for individual customer approach and loyalty.
Why BE-POS?
The decision in favour of BE-POS was made in particular due to the following features:
Fully integrated in Microsoft Dynamics NAV
Certified by Microsoft
Great flexibility in adapting to POS processes and design
References from other POS projects
Campaign module with discounts, rebates and coupons
Mixed payment (miles / cash / card)
Offline capability
Clearance for take-off
The objective was to connect nine Lufthansa WorldShops to the ERP system. The IT department of Miles & More GmbH, which redefined the workflows and optimised existing processes with the support of PROTAKT, approached BE-terna with an enquiry in August 2018. After several days of workshops, the implementation strategy and the requirements for the system were finally decided in December 2018.
A challenge was not only the realignment of the sales, but also the integration of the collected award miles into the POS system. The participants of the programme were to have the opportunity to use the entire range of the award world of miles at any time when shopping, to collect and redeem miles - quickly and easily.
The first cash register rolls onto the runway
In July 2019, the time had come - after a short implementation phase, the first cash register was able to roll onto the runway in Frankfurt.
The direct and uncomplicated contact with BE-terna, as well as the constant exchange and the joint solution finding at eye level, are what make the project and its further development so successful for us,
says Filip Kozikowski, project manager at Miles & More GmbH. The newly introduced BE-POS checkout solution represents another successful milestone for the company in the redesign of the Lufthansa WorldShops. The goal is to make "Miles & More" even more attractive and easier to use and thus to offer participants a shopping experience of a special kind.