"There is tremendous automation opportunity in the underlying aspects of running an HR function, but the real opportunity this creates is elevating the people in the HR team to spend more time with people in the company, driving talent development, and creating a better employee experience." These are words of Mandy Sebel, SVP, Head of People – Americas, UiPath.

To be able to do this, we at BE-terna decided to open up a new horizon with Robotic Process Automation.
RPA helps us take over the mundane and repetitive work normally performed by people, freeing up employees to focus on more strategic, value-added activities. Robots fill in documents, read and send e-mails, enter data into other documents and business applications. They simplify your job by taking those boring tasks on your to-do list and freeing up your time to perform meaningful work. And that is how robots become your best friends.

For an HR professional, I was glad that one of the first internal processes that we automated in BE-terna is Onboarding and Mentorship in our HR department. With the help of our RPA Solution Consultant Dino and Power Automate, we completed the project within a month and this included meetings, consulting on how things could work better, documentation, guidelines and finally a development in Power Automate.
What did we do?
Our RPA journey starts with sending the first day's agenda to the newcomer. After that, the process is completely automated.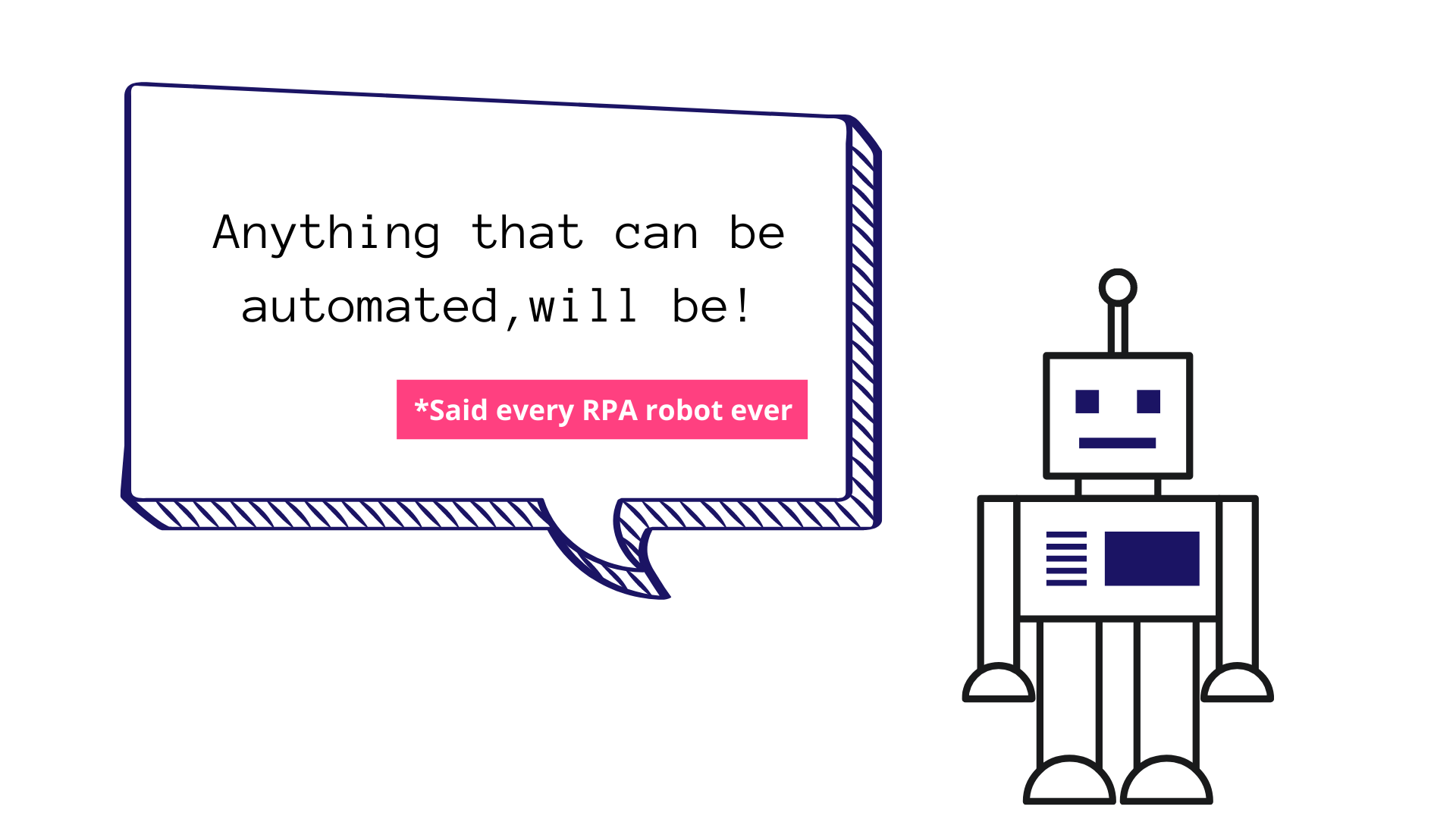 So, what does the robot do after sending the first e-mail?
Sends an HR newsletter (first day)
Sends an Onboarding Survey
Generates Mentorship Meetings on the second workday, one month in the future, three months in the future and five and a half months in the future (only on workdays - the robot knows when you are resting :P).
Sends a Mentorship Survey after six months
Sends an e-mail to the employee's manager to review the new employee (at the half-way point of the probation period)
Sends an e-mail to the employee's manager to review the new employee (at the end of the probation period)
Sends a Congratulations e-mail to the new employee after the successfully finished probation period
When you think that this was once done manually and that somebody (HR) had to take the time to check whether the procedure was done accordingly or again manually send an email on the second day, generate meetings, wait for a day then send this email…
We sure saved a lot of time.
Onboarding and mentorship processes are
not the only processes that can be automated
. RPA can help you with absence requests, offboarding processes, applicant sourcing, data entry jobs, payroll tasks… And that only in the HR department. The days of HR being administrative and compliant haven't come to an end, but the light at the end of the tunnel is there.