In 2020, many sales teams in different industries are facing the same challenge, and that is the lack of new leads and new opportunities, as meeting in person has been minimised due to social distancing and various lockdowns. The postponement of basically all business events and conferences has also not helped matters.
One of the ways to tackle this ongoing challenge is by using LinkedIn Sales Navigator. It is the premium version of LinkedIn, which we all know is globally the biggest business database for both the companies and the people you want to connect and stay in touch with. We are talking about more than 675 million people using LinkedIn in 2020. Basically, what it lets you to do is find the highest quality leads a lot more efficiently than the basic version of LinkedIn.
How to start with LinkedIn Sales Navigator
1. Figure out who your ideal client is
The best way to do this is to look at the clients that you already have, and see what things they have in common in terms of the industries they are based in and their company size, who you actually spoke to when you closed with them, and decide if are you targeting owners, managing directors, IT managers or CSOs. Then you should try and look for these commonalities in potential clients by using LinkedIn's advanced search functions.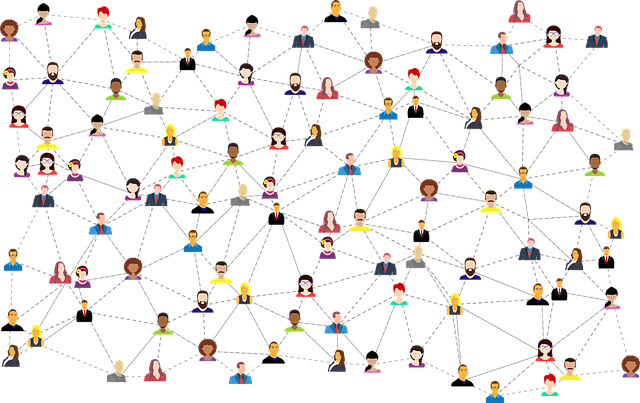 2. Create an account list
At this point we may already be talking to or doing business with some of those companies from this search result. Your next step should be to save the ones that you would like to engage with and create an account list out of them.
3. Find the right person to talk to
Next, you want to discover your target audience from this saved account list. So, you need to find the right contact person from each of those companies.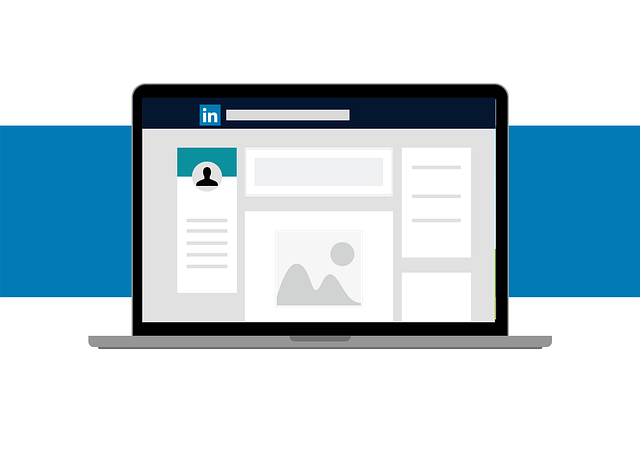 4. Contact
You should then save this lead to your lead list. At this moment you know who your potential new clients are, and you can start communicating with them, i.e. via personalised 1to1 InMail communication.
5. Stay notified
You can also receive regular updates on your newsfeed whenever a change happens ( e.g. a new person is hired by a company from our list, one of your leads posts something on LinkedIn, or gets a promotion to a new position within a company or externally). You can then send these leads to Dynamics 365 (and track all activities and communication you have with them).
6. Use the power of Artificial Intelligence
Last but not least, LinkedIn Sales Navigator knows your search preferences and interests, and uses them so its algorithm and AI can recommend you additional leads accordingly.
LinkedIn Sales Navigator can help you with the following:
How to generate more leads from a focus industry (one that you want to open as a new industry, or to find similar leads from an industry where you already have a footprint)
How to find and communicate with the right decision makers from those companies (even outside of your current LinkedIn network using LinkedIn InMail)
How to stay up to date with any changes and activities that are happening with your targeted decision makers or focus companies
How LinkedIn uses AI for recommended leads regarding your saved preferences
LinkedIn is just the first step in engaging with your customers, the next one is using Dynamics 365 for Sales
After identifying your potential new clients using LinkedIn Sales Navigator, the next thing you need to do in your sales process is to manage your communication and sales activities with them. Dynamics 365 for Sales, along with Microsoft Teams and Outlook, can help you manage the sales process from day 1 until the deal is done.
When working with our clients, our goal is to give added value in modern workplaces with collaboration in distributed teams (sales teams and all colleagues from different departments) that are collaborating on the same Opportunity, while maximising the conversion rate from potential customer to loyal client.
Challenges every sales team has:
Disjointed and disorganised information
Complicated tracking and reporting
Inconsistent tracking and access to customer data
Longer and more complex sales cycles
Sales professionals work with an average of 6.8 stakeholders and 16 colleagues on each deal
Constantly on the go, making it harder for teams to collaborate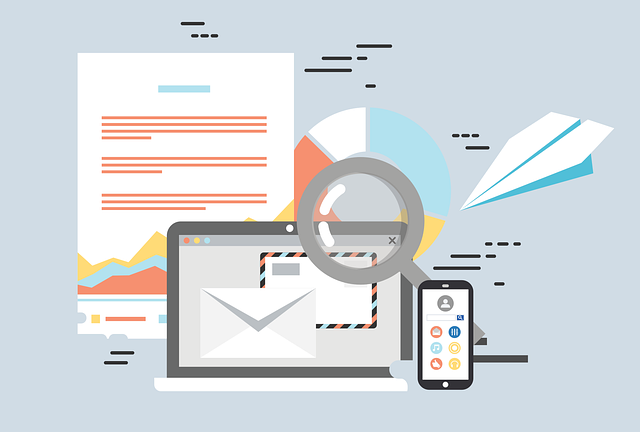 Solution -> usage of Dynamics 365 for better sales engagement:
Consolidates all data and interactions into one system which is synchronised across your entire organisation.
Makes it easy to create recurring reports in a few clicks and gives your management team the ability to quickly review progress at any time
Gives your team mobile access to the data they need in any location
Home screen adjustable to each user role to give insights regarding the most important customer information in one place with dashboards
Automatically create and fill out contact & account profiles from LinkedIn Sales Navigator to have a unique 360 view in Dynamics 365 with all customer data centrally stored in one place
Track all your activities, communication via chat, mail, phone etc. and tasks for each given client and opportunity
Deliver more personalised and targeted engagements with your potential client using additional functionalities to create a warm introduction, since integration with LinkedIn Sales Navigator empowers sellers with the insights they need to win even faster, such as shared contacts who can help make a warm introduction.
Dynamics 365 app for Outlook connects your Outlook and Dynamics 365, with the benefit of eliminating the need to switch between e-mail and CRM solutions, saving even more time and effort. Add, update, edit and create contacts, accounts, leads opps and tasks as well as see a person's LinkedIn profile and send LinkedIn InMail from Outlook. Additionally, with one easy click you can track any e-mail directly from Outlook to a lead or opportunity in Dynamics 365 so that every reply to this initial mail is automatically saved i.e. open lead/opportunity you have with that specific client.
Use Microsoft Teams for internal processes to gather the right team to win the deal. You can connect your Lead or Opp with a Teams group/Channel which can be used for internal communication and file sharing primarily for each particular Lead.
While Using Microsoft Teams, sales teams can reach out internally to tap into subject matter experts throughout the organisation, and stayed organised throughout the journey to quickly and easily build more effective client facing proposals, and win more deals.
In this blog we mentioned LinkedIn Sales Navigator, Microsoft Teams, Outlook and last but not least, Dynamics 365 for Sales, which is only one of the apps available in this Microsoft customer engagement solution. Others cover different business areas such as marketing, customer service, field service and project service automation, which can be implemented stand alone or added later if you start with Dynamics 365 for Sales.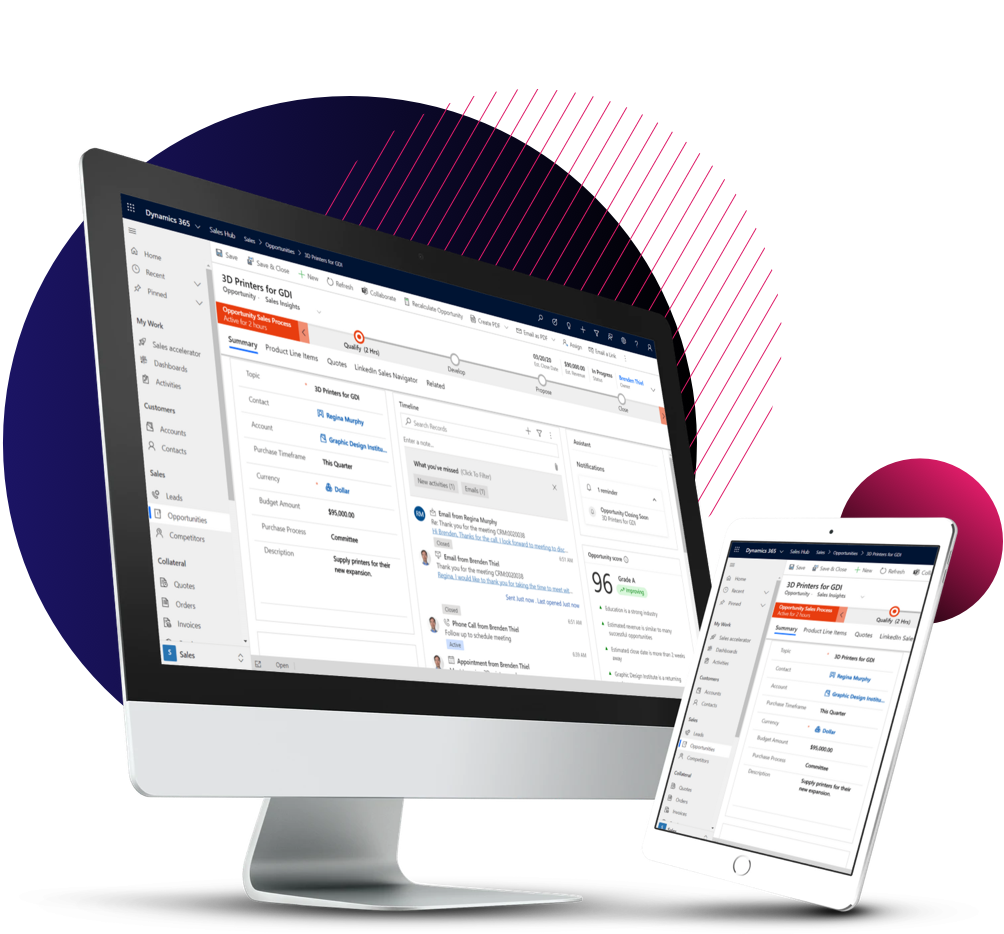 MICROSOFT DYNAMICS 365 SALES
Close better deals faster
Read more