In our previous blogpost about the Consumer Shopping Journey, we explored the different ways BE-terna can help retailers stay relevant in today's environment. The first point was to deliver a smooth end-2-end journey that will lead to loyal lifelong customers, whether it is B2B or B2C business (or both). BE-terna has been known as a back-end solution provider for many years, but in order to deliver on this point, we had to find a way to connect the back end with the front end. This is where our partnership with Y1 digital comes into play. I sat down with Patrick Scherr from Y1 and my colleague Matthias Breitenstein to talk about the consumer journey and the importance of smooth connections between front end and back end. Enjoy!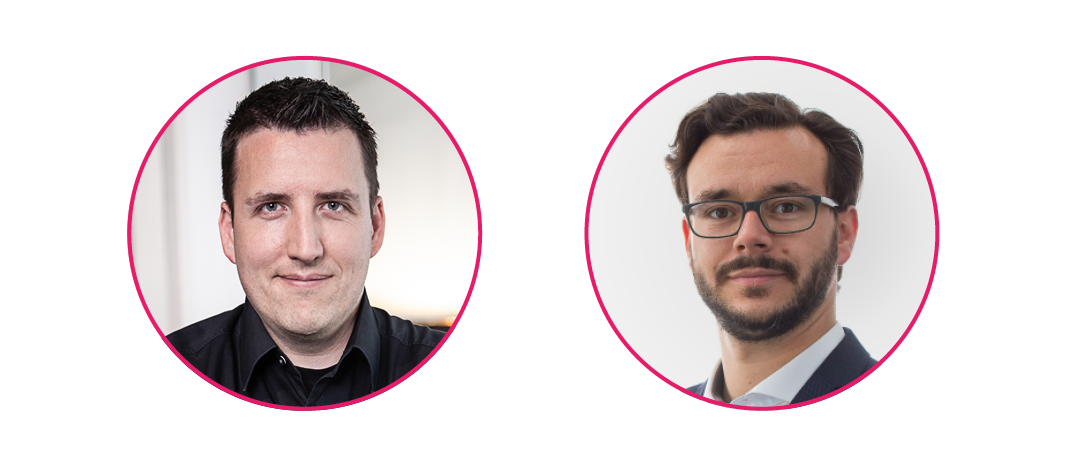 Patrick Scherr, founder Y1 Digital & Matthias Breitenstein, Project Manager BE-terna
Marija
: "Patrick, why don't you start off by telling our readers a little bit about yourself?"
Patrick: "Sure, my name is Patrick, and I'm the founder of Y1 Digital, a web agency which is focused on delivering successful commerce solutions including not only websites and content, but also apps and other in-store solutions. My personal focus is to select the right system for the right customer, which sometimes means sending them to another solution we do not supply.
With more than 10 years of experience, I have a great overview, not only with the systems we can provide, such as Shopware, Shopify, Magento, iSHOP, Sylius or Scayle, but also with Spryker and other big commerce and commerce tools."

Marija
: "Thanks Patrick! And now Matthias, on to you
.
"

Matthias: "Of course, I'm Matthias and I've been working for BE-terna since 2015. Most recently, I worked on a project from the original tender to the commissioning, as a project manager. Now I am back in sales and also responsible for product management in our Fashion solutions."

Marija
: "Great, thanks! Now, the main topic of this conversation is the delivery of a smooth end-2-end journey for consumers, and Patrick, in your experience, what needs to be achieved in order to deliver this?"
Patrick: "In the past, it was enough to only connect the front end with ERP, and you were good to go. This is what Y1 used to do in most cases; deliver the end customer facing front-end solution, and the ERP provided us with a set of products including the name, price and stock. In today's world, this is no longer enough. We need more information on the product, we need to be able to find the right product at the right time for the right customer. So, we need to connect not only the ERP, but also, for example, PIM (Product Information Management) for enhanced product data and languages. We need DAM (Digital Asset Management) for optimized file sizes and the right information at the right time. And we need to connect to CRM (Customer Relationship Management) to get even more information for the customer to improve their experience.
And it does not end there. We need the information on the shipment and even the return information to give the end customer the feeling that they are in control. This is the most crucial time during an online purchase - the time from the final checkout click to the time the customer has the product in their hands. When I was a student, I worked in a car dealership and my mentor always said: "Patrick, if you sell a BMW, make sure to stay in contact with the buyer and update them along the way until it has been delivered. They just gave you €80,000 for a car that they will not see for 6 months. This is the time where they will think the most about their decision. They might wonder, if it was the right one, if it was too expensive, what their colleagues will say about it, etc."
The same applies with online deliveries, especially for expensive goods or goods with a long delivery time. We can only provide this information if it is provided to us. And the same applies for returns, repairs and refunds: the more transparent you are, the more loyal the consumer will be in the end."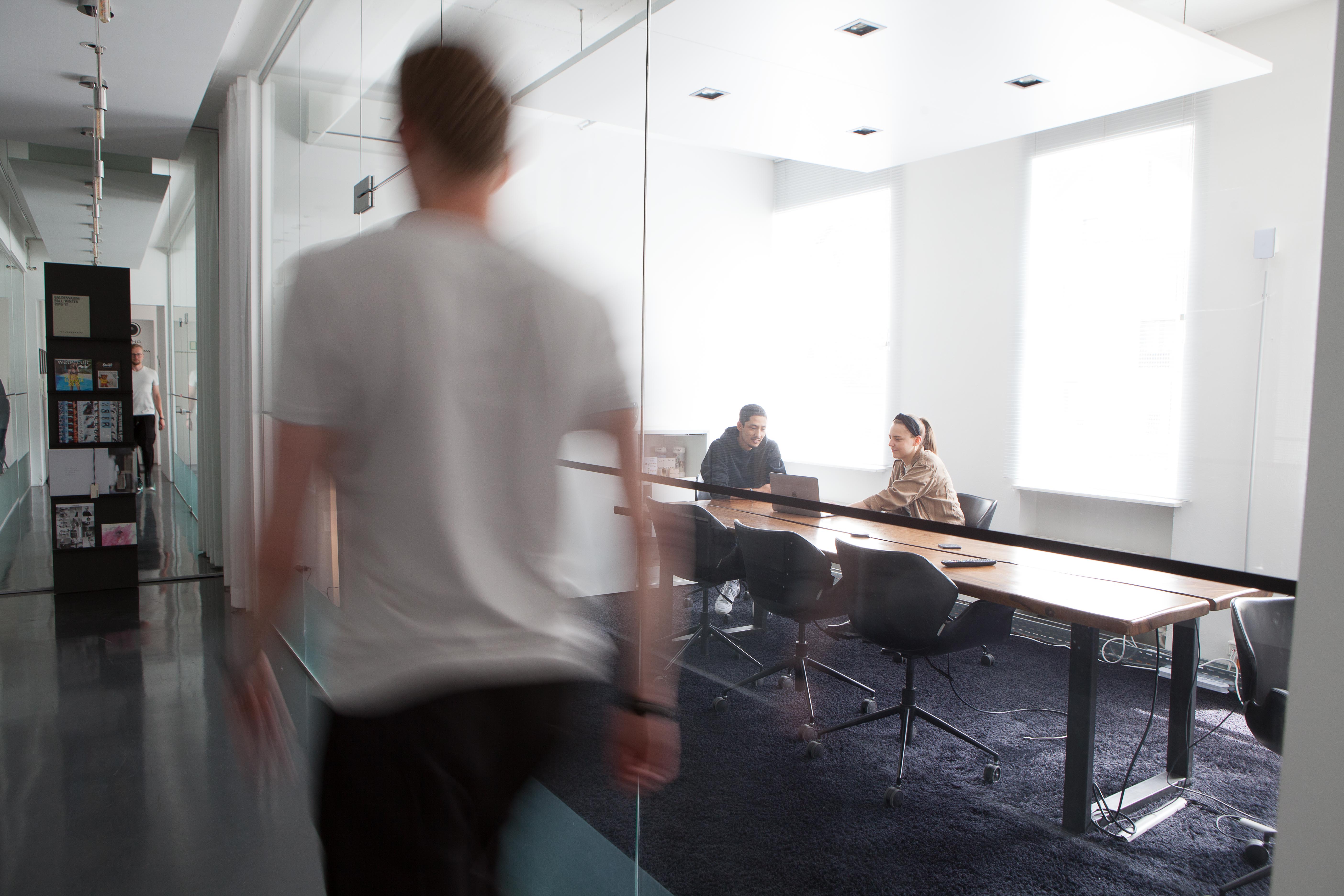 Marija
: "That was a great learning experience at the car dealership
.
So Matthias, we have just talked a lot about consumer communication and satisfaction, but in order to succeed there, what do we need to achieve in connection with the back-end systems?"
Matthias: "The most important factor is orchestrating the data flow so that all the information is in the right place at the right time. Most of the time, especially in complex projects, no one has a full overview. With the partnership between BE-terna and Y1, we can provide this end-2-end solution and get an overview of what we need in order to bring the business of our customers even further.
The second part is data accuracy; ensuring that the data provided is actually the right data. This can partly be done automatically, but some data will need to be inputted manually or at least be checked manually. This data will then run your commerce platform in a completely automated way."

Marija:
"Thanks Matthias. So, Patrick, we mentioned the power of the partnership between BE-terna and Y1. In your opinion, what is the benefit for retailers to have one partner in the delivery of the front-end and the back-end systems?"
Patrick: "You reduce complexity, and you can lower the risk and the cost of the implementation due to existing experiences between these two partners. Additionally, if there are any changes from the shop and the ERP side, the project will benefit, because those fixes can be provided in several projects. This not only helps with the speed of the implementation, but also helps to optimize every single subsequent implementation. And additionally, with every new customer, there will be new developments which could also be provided to existing customers."

Matthias: "If I can also jump in here. Many customers want a harmonized solution. They no longer want to worry about interfaces or data silos, both on the technical side and with their partners. Many customers want to have a partner who accompanies them in the digitalization of all of their processes. Direct contact with the end customer is also becoming increasingly important. Here, a competent presence across all touchpoints and the entire customer journey is essential."

Marija:
"Sounds powerful, but it also sounds like you have both experienced challenges in past projects having multiple delivery partners?
"

Patrick: "As mentioned at the beginning, our biggest problem in commerce projects is uncertainty, because this is the biggest impediment you face. We are all professionals, but sometimes even the most basic things create struggles, such as communication challenges between multiple partners. So again, having a trusted partner makes several things a lot easier, since communication and meetings do not slow down development.
Also, there are big differences with the implementation partners on the BC and F&O side. BE-terna has already optimized their product portfolio to provide the right data to the surrounding systems. A lot of Microsoft partners do not have this kind of expertise, especially in the B2B arena. This also happened last year with our biggest customer. The ERP side was a perfect fit, but they were not used to working with commerce systems around their production ecosphere. So, choose who you do your ERP project with wisely, because this is the much more complex part in the game of data."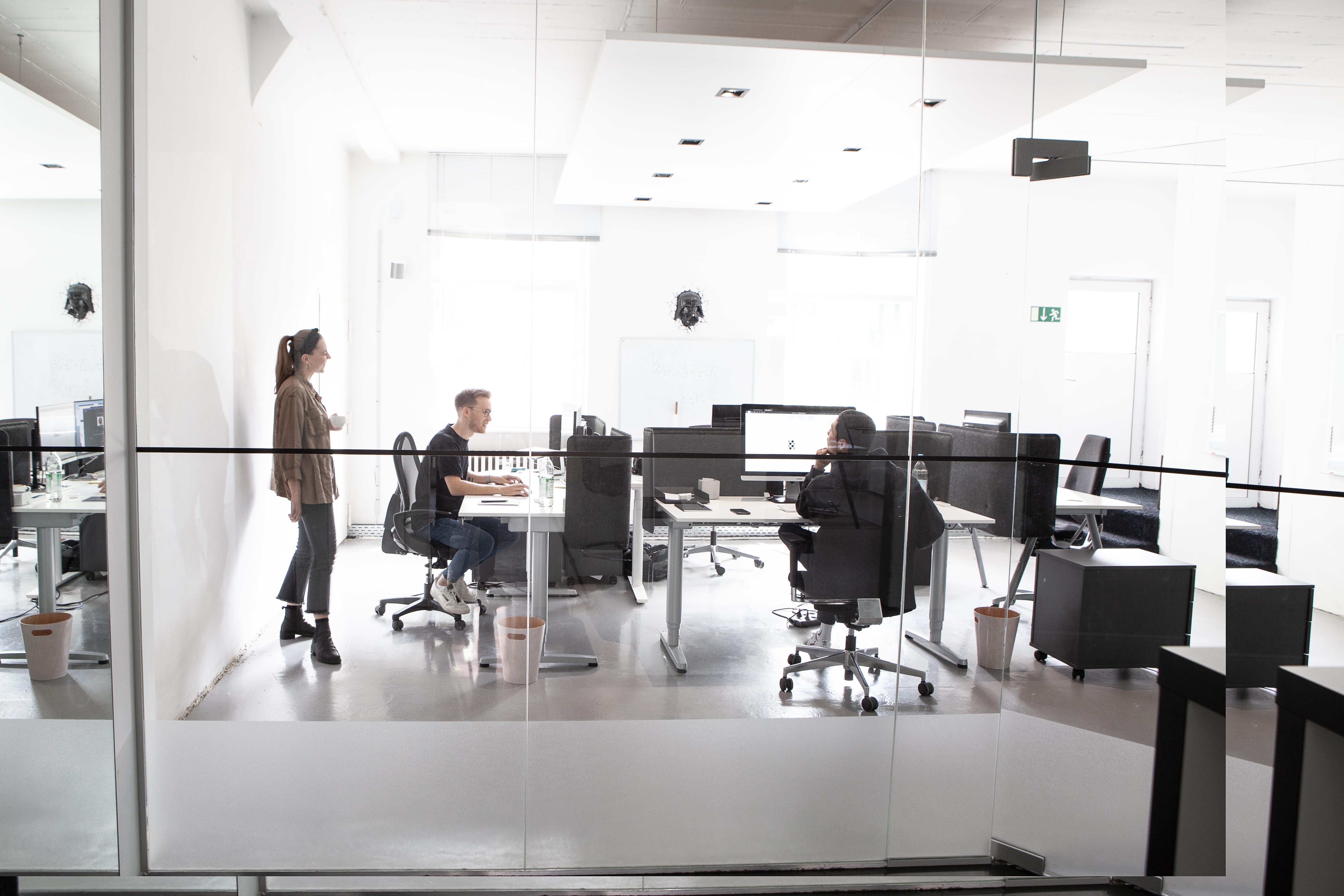 Marija:
"You only mentioned B2B business earlier, are there major differences between serving B2B and B2C customers?"
Patrick: "Definitely, there are big differences between those two worlds. The customer journey in the B2C world is usually easier compared to the journey for the B2B world because you encounter many different factors that need to be taken into account, starting with complex customer structures, customer specific pricing, customer specific production, and the variable taxation of certain products.
On the other hand, it is much easier for B2B shops to provide their customers with the right products, information and the opportunity to stand out from their competitors. In the B2B journey, you face more complex structures, but usually you have longer and closer relationships. These help you to orchestrate your offerings precisely to your A and B customers. However, in B2C, your customer base is much wider, hence making it more complex to provide the right information and product at the right time manually. Automated recommendation and personalization based not only on user behavior data but also on data provided by CRM, ERP and 3rd party help you solve this problem."

Marija:
"Talk about complicated huh?! Matthias, from leading multiple projects on the BE-Terna side, what is the biggest benefit you see from our partnership with Y1?
"

Matthias: "To sum it up, there are 2 major benefits. Firstly, there is the organizational benefit. Everyone works a little differently. This leads to certain overheads in terms of effort, especially at the beginning of a collaboration or a new project. With a coordinated way of working and communicating, effort can be saved, and projects can run much more smoothly. And secondly, there is the technical benefit. The various web shop systems all have their own peculiarities. If you work with a partner here, the effort in terms of the technical connection can be greatly reduced."

Marija:
"Sign me up!
So Matthias, can you tell us about any success stories that have already occurred during in the collaboration between BE-terna and Y1?"
Matthias: "Very soon! We have a few projects in the works as we speak, and we will be able to share some really good stories and experiences very soon. Stay tuned in the next month or so!"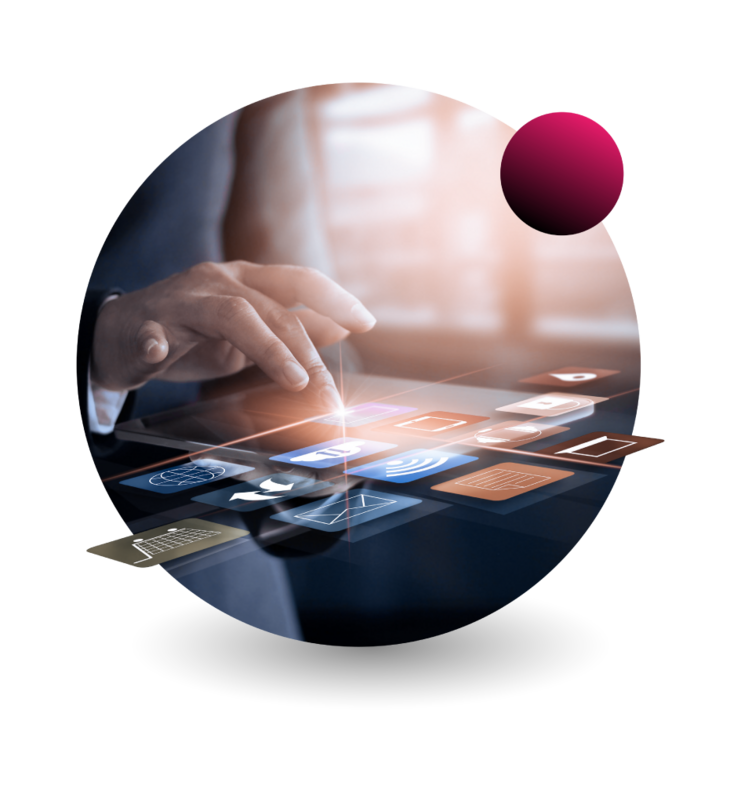 Retail and Commerce Industry
End-to-end industry solutions for retail business
Whether a 300-store operation, a wholesaler or a specialty online only retailer, discover how you drive your business with our end-to-end retail solutions!

Read more