Achieving success in the 21st century is almost impossible without the use of technology. AI, IoT, RPA, Blockchain, and Cloud are just a part of what is covered today under the term technology.

Key principles of Technology Excellence
Today, technology has become a fairly dominant form of conversation or topic of conversation in our daily lives. A lot of it is moving towards technology in some way. This brings up many important questions.
Are there technologies that are better than others or do their excellence depend on us and the way we use them? And finally, how to achieve technology excellence? Answers to these questions and predictions on the future of technology are given by Ratko Mutavdžić, regional CTO of technology giant Microsoft at BE-terna annual conference The End of Average.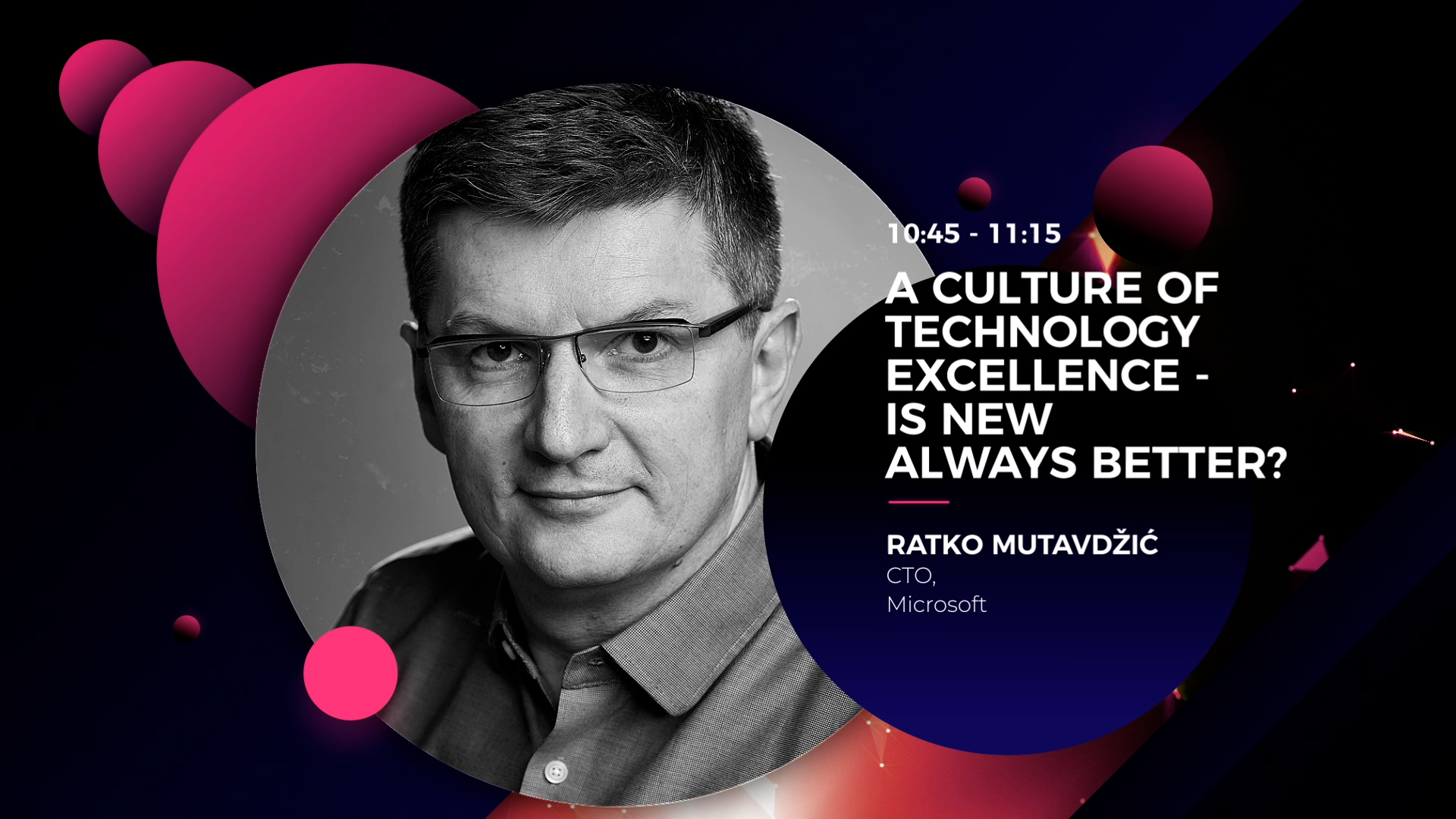 Watch Keynote
Technology excellence primer
Explore