We've all heard the sayings that two heads are better than one and that a problem shared is a problem halved. A great way to build up relationships and learn from industry peers is to network
The 3rd HRM Congress 2020 in Belgrade was more than an event. It was more like a community for the 500+ HR professionals where they exchanged views on the most important topics – how to attract, develop and retain talents in the worksplace of the future.
Organized by Menadžment centar Beograd, the 3rd HRM Congress was held in the hotel Crowne Plaza Belgrade during the last week of February. How to find the generation Z talent in 2020, what the employer branding is and how can it grow your business, how to plan and recruit in the times of digital discruption, how to become a great HR business partner to your company, E-learning or F2F tranining, what an effective performance management is, what HR in IT companies and large Serbian companies looks like today - these were some of the highlights of the "Davos of HR" in Belgrade.
Learn, unlearn, relearn. Repeat!
We are currently in an unprecedented period in history where talent, technology and transformation are intersecting to reimagine our ways of working and our human systems.
F2F training or E-learning, or a combination of both? When it comes to training and development, this is probably the biggest dilemma for HR managers. How to make the best choice?
"Training and development: Robots don't have soft skills" was the name of the panel which Matjaž Fajfar – General Manager, BE-terna Belgrade took part in and spoke about our talent management solution - Cornerstone OnDemand. During the panel his focus was on how to create a state of the art learning experience in today's organizations with Cornerstone's Learning Suite.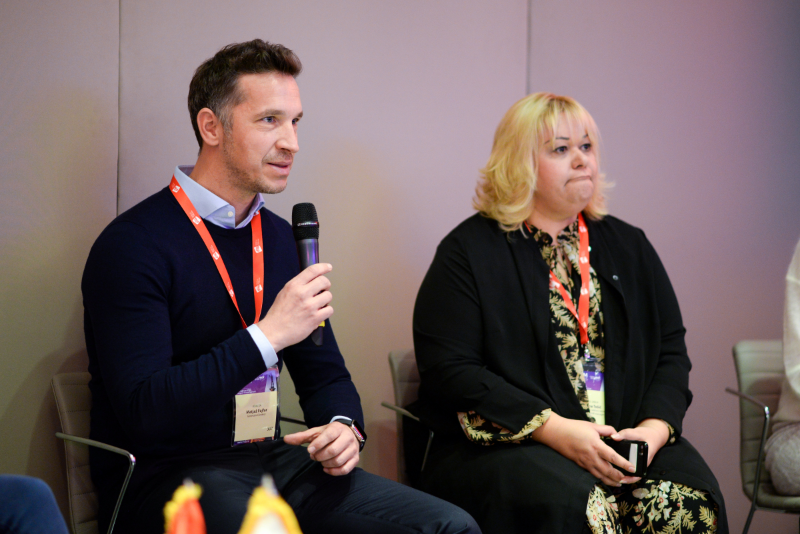 Matjaž Fajfar - General Manager, BE-terna. Belgrade
According to the words of the panelists - "New technologies are rapidly changing both the workplace and the skills needed for modern employees. Now, more than ever, it's vital to keep your skillset fresh. Today's evolving workplace technologies, such as VR, AR, E-learning platforms, present opportunity for end users to improve their existing knowledge and required skills. Also, new technologies are a considerable support to organizations."
Don't gamble with your Performance Management
By using a performance management system employees can work with their managers to set goals for themselves and create a development plan to achieve them.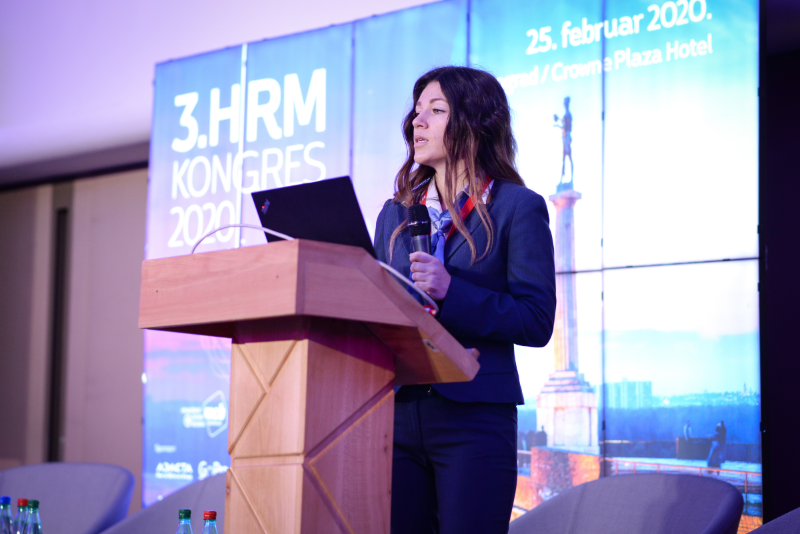 Nina Jevtić - Talent Application Consultant, BE-terna. Belgrade
Through the presentation entitled "Improve your Performance Management with Cornerstone OnDemand" – Nina Jevtić, Talent Applicaton Consultant at BE-terna Belgrade, showed to the audience how to give feedbacks that move your employees forward and how to set their individual training paths.