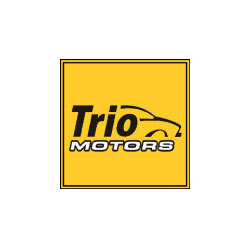 Trio Motors Company sells spare parts, tools and offers mechanics, diagnostics and electricity services to Japanese and Korean vehicles owners. The company's goal is to offer a complete car service in one place. Before the introduction of the new sales automation (CRM) and productivity tools (Office 365), the company didn't use any centralized system to handle contacts, new inquiries and quotes were prepared individually and stored locally on personal computers.

Small company with big challenges
The challenges Trio Motors faced are not so different from those of big companies – improved business processes and customer service are at the top priorities of all modern companies. However, today, cloud based business software can be a game changer for smaller companies – they can now have an access to a modern solution at affordable price and short implementation period.
Even though we are a small company, we couldn't effectively manage growing customers requests and were aware that our sales process and our customer service could be much more effective and better managed.

Živko Marković, owner and director of Trio Motors

Low initial investment and rapid deployment – two outstanding benefits of Dynamics 365 CRM cloud solution
Representatives of Trio Motors decided for cloud CRM solution Dynamics 365 after it became readily available due to the changed way of licensing (monthly rental of the software in the cloud). In addition to that, cloud based CRM solution enable rapid implementation without large initial investment and due to automatic upgrades, lower maintenance costs which is important deciding factor for small companies when looking for a new business solution.
Only 5 days were needed for BE-terna's team to implement new CRM solution and for Trio Motors to start using it
. Intensive workshops with the employees were organized in order to facilitate rapid usage of the new solution within the company. After this short and fast implementation period company Trio Motors got a centralized contact management system, guided and automated sales process with a focus on clearly defined steps throughout the entire sales cycle. Since the price list is integrated in the system and always up to date, sales representative can now prepare offers quickly and sending offers to clients without leaving CRM.
On top of that, a modern and mobile user interface enable employees to use the CRM app on the go, which is a great time saver and offers flexibility and timely responses to all customer requests via tablets or mobile phones. New leads and sales opportunities, ongoing and additional activities with the contacts are now monitored and entered into the system on the spot. Sales team can now quickly respond to customers requests and clearly see new sales opportunities.
This is a great example of how small companies can benefit of modern cloud based Dynamics 365 CRM solution - many pre-developed functionalities, mobile support, familiar Microsoft's interface, monthly rental of the software and quick and easy deployment are some of the outstanding benefits of the Dynamics 365 applications.

Milan Maksić, Team Leader CRM, BE-terna

Office 365 for better collaboration and transparency
A great benefit working with Microsoft Dynamics 365 CRM solution is native integration with cloud based Office 365 tools, which help to improve collaboration and ensure sustainable mobility. In addition to already familiar Office programs (Outlook, Word, Excel, PowerPoint), OneDrive and SharePoint enable content sharing and its accessibility for all employees from anytime, anywhere. Since more than one person can work on a document in real-time, this kind of collaboration eliminates errors and saves time. Microsoft Exchange Online, e-mail service in the cloud, offers access to e-mails across PC's, web and mobile devices and gives employees anywhere access to email, calendar and contacts.
With the adoption of the modern Dynamics 365 CRM solution, we can now better see, which processes to optimize and how we can utilize the solution even further in order to make our business more effective and customers happy and loyal.

Živko Marković, owner and director of Trio Motors

Dynamics 365 CRM and Office 365 – perfect match for a small company
With Dynamics 365 CRM and Office 365, both cloud based solution, Trio Motors has now been able to modernize and digitize the company. Data quality, transparency and collaboration between employees has improved significantly without compromising security and privacy. Since both solutions are cloud based Trio Motors lowered the burden of IT maintenance and costs, which is a great benefit for small companies.
Trio Motors is working to expand the company's usage of Dynamics 365 even further.