Leading business software company honored in the field of data analytics and AI.

BE-terna has once again been awarded "Partner of the Year 2022 Austria" by Qlik. The Qlik Partner Award recognizes outstanding collaboration, high dedication and exceptional customer satisfaction. BE-terna received this award due to the high quality of projects implemented and the large number of satisfied Qlik customers.
BE-terna's Data Analytics & AI team has demonstrated extensive Qlik expertise in over 750 projects for more than 500 companies across a wide range of business sectors. The Qlik Partner Award is granted annually to partner companies that meet specific performance criteria, including certifications in data analytics and artificial intelligence (AI), achievement of revenue targets, and investment in training and development.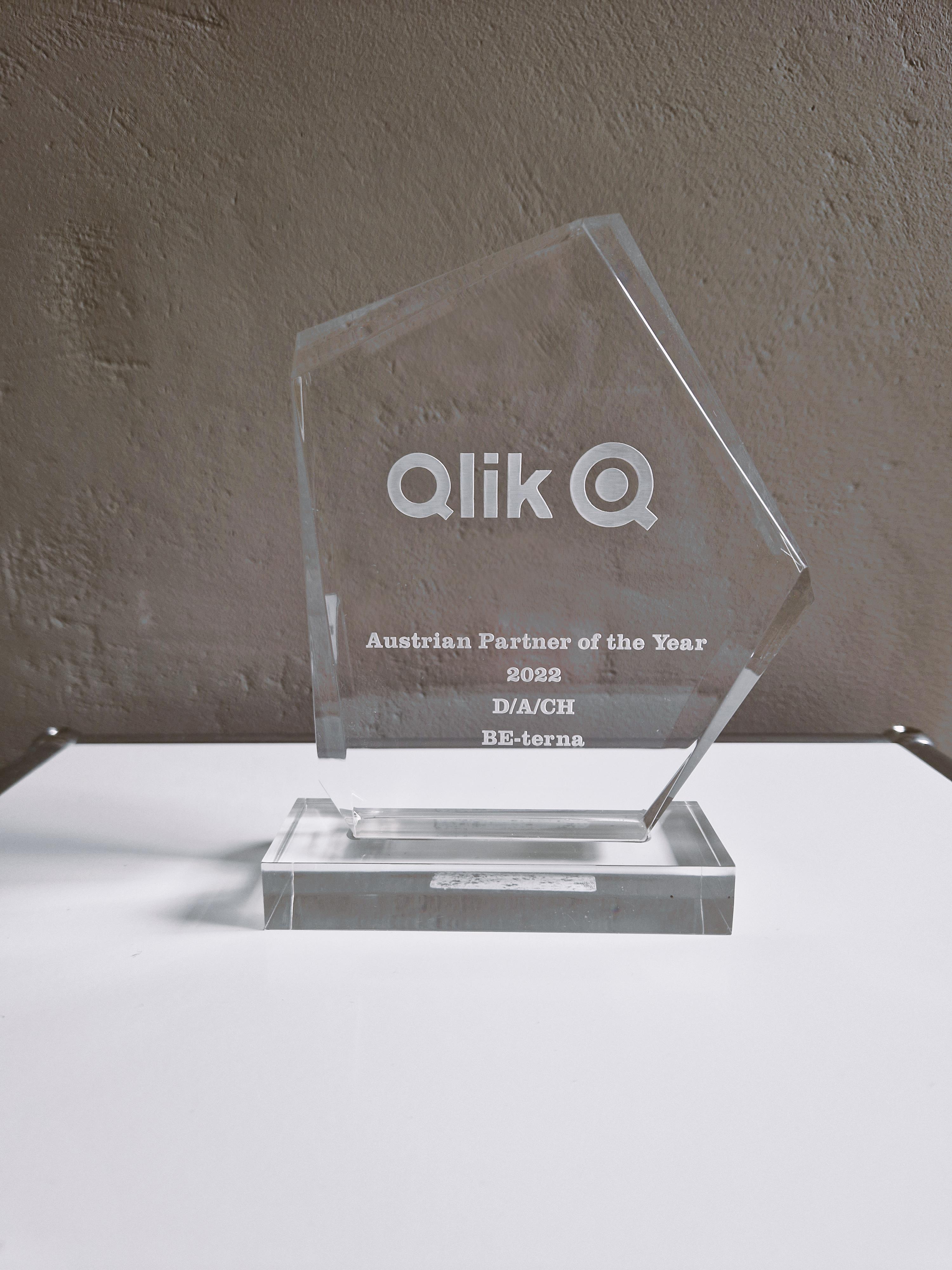 BE-terna has been successfully working with Qlik since 2006 and became part of the select group of Qlik Elite Solution Providers in 2018. The cooperation with Qlik enables BE-terna to offer customized solutions to its customers and to play a leading role in the field of data analytics and AI. Especially in the current era, when the amount of data in companies is rapidly growing and companies are increasingly relying on digital solutions, a high level of data expertise is essential. BE-terna is proud to be able to help its customers overcome their data-driven challenges thanks to the partnership.

"I am very excited to be awarded Qlik Partner of the Year again and would like to thank my dedicated team who made this possible. We remain committed to providing world-class service to our customers and keep on developing further,"
says Christoph Schnauder, Business Line Manager DA & AI at BE-terna.
Qlik improves enterprise data literacy and enables data-driven decision-making. The platform provides intuitive overviews and analysis by aggregating information from various sources. Companies can use Qlik to understand customer behavior, optimize business processes and manage risk better.

INTELLIGENT DATA TRANSFORMATION
Discover the value of your data.
Discover