Manufacturing companies that sell devices and gadgets to consumers and businesses and many other service companies, such as telcos, are increasingly aware of how critical great customer service is. Recent studies have shown that companies that ignore customer service will lose their market share, while those who focus on it will increase their margins by up to 35% (PA Consulting).
Easier said than done, right?

Which is more important – customer service or productivity?
If you are delivering field service operations, managing a team of field technicians and running a customer support centre, you are familiar with the balancing act between effective field operations and high customer satisfaction. If you focus on the productivity of your field technicians, you start running out of time to attend to every aspect of your customers' requests and vice versa – if you prioritize customer service, then you most likely have to compromise on your resource productivity.
In the past, most businesses strived for the middle ground, resulting in varying amounts of satisfaction and unstable revenue. However, this is starting to change with a new breed of connected and intelligent field service management solutions.

Let's look at the numbers. The value proposition is clear: 70% of organizations cite customer satisfaction as the primary benefit of field service management. Furthermore, 66% of companies have budgets earmarked for proactive support and 75% of field service organizations with over 50 users deployed mobile apps that go beyond simple data collection.
The benefits of moving from the traditional break-fix model to proactive actions are obvious. In this blog post, we will look at a clear path to this goal.
A look at a connected field solution in the cloud

We will focus on Microsoft's Connected Field Service solution. It builds on Dynamics 365 for Field Service but adds IoT diagnostics, intelligent automated scheduling, support for mobile devices and advanced insight.
We have created a short video to illustrate the potential improvements in the productivity of your customer service organization. Spoiler alert: It all starts with a glass of beer.
In a typical scenario, your organization receives an alert from the IoT device. The device data is fed to Azure IoT Central which used Artificial Intelligence and machine learning to automatically spot any anomalies. The workflow-creation tool Microsoft Power Automate is used to forward an alert to Dynamics 365 Field Service solution, where your agent creates a work order.
The system detects the most suitable technician based on location, skillset and cost. A notification is sent to their mobile device along with all the information they need for the job - customer history, asset info, part history, etc.

What's more - technicians can use the Augmented Reality feature on their phone to get remote assist from more experienced support staff from the office. This improves their first-time fix rates and ensures predictable and reliable service delivery.
After their work is complete, the system automatically forwards a request to Dynamics 365 Finance and Operations for invoicing.
This is what a truly connected solution looks like.
Benefits of Connected Field Service

By automating and connecting as many components of your field service solution, your company can realize numerous benefits. Let's look at some of them:

(1) Optimized scheduling

Traditionally, when something breaks, you send someone to fix it, which is known as break-fix model. Limited resources and unplanned setbacks often lead to a considerable waste of money and time. Microsoft Dynamics 365 for Field Service automatically creates an optimized schedule for field service engineers depending on the location, time, customer preferences and the required skills for the job.

(2) Mobile devices for empowered field technicians

Connected Field Service focuses on mobility to improve productivity and help technicians do more in the field.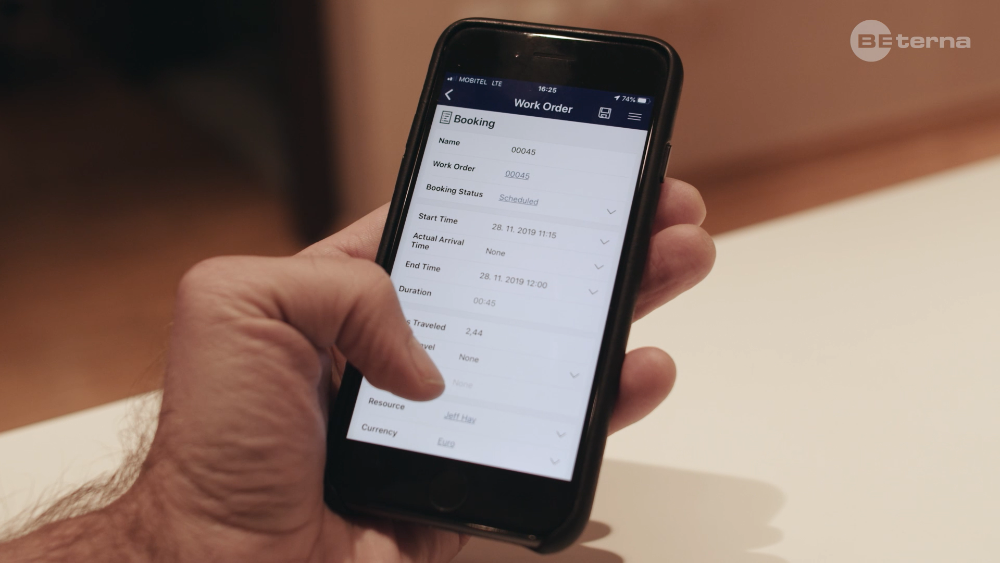 Push notifications on mobile devices notify the engineers of new jobs and the route they must take. If the schedule changes, the engineer gets a notification and new directions. In addition to having access to customer history data, field technicians can take photos and collect customer signatures and even payments.
(3) Predictive maintenance with machine learning

It is not just about improving fix rates, though. By using data fed to your system by IoT-enabled devices, you can utilize machine learning to prevent any issues and resolve them before they even occur. Azure IoT Central checks for any potential product faults by referencing previous problems and product documentation while monitoring the machine's operational parameters - replacing parts, cleaning and repairing can be done only when necessary and consequently problems can be resolved at a minimal cost.
(4) Improved first-time fix rate and customer satisfaction

Customer satisfaction and experience are the top priority for most companies deploying advanced field service management systems. Reliable and predictable service delivery, high first-time fix rates and transparent communication with your customers are crucial for building a long-term happy customer base.
There are several ways you can improve customer satisfaction. Number one is probably by improving first-time fix rates. By extending your field service solution with augmented reality apps or HoloLens back office support professionals can come to the aid of your field technicians. Repair parts can also be ordered by the field engineers themselves, sending an order automatically through the company's ERP system and thus reducing the unnecessary waiting times.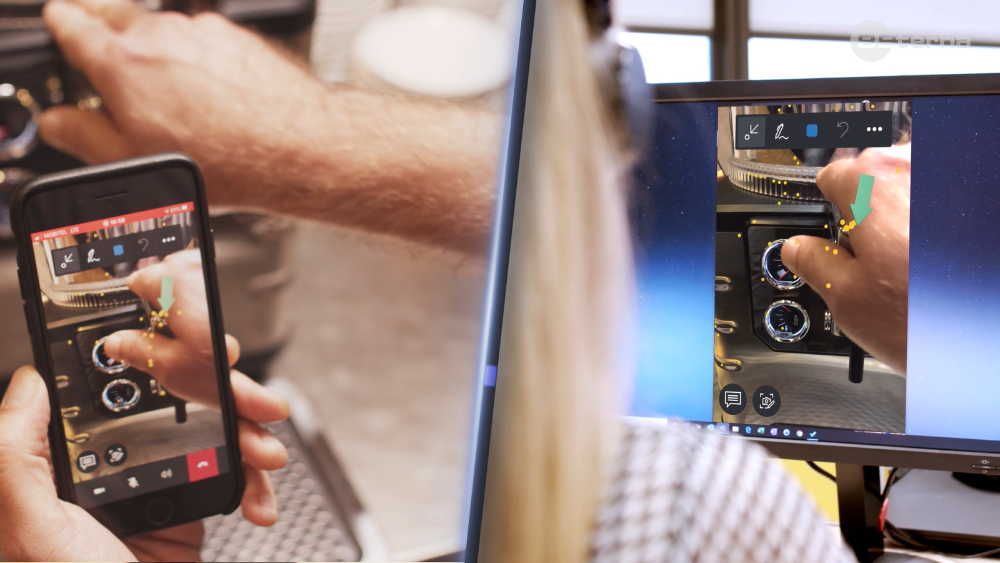 Another factor you can improve is improved transparency. You can provide customers the visibility into the interactions with your service team so they can review the technician arrival time and schedule using portal or a mobile device, which has a significant impact on a positive customer experience. As the technician resolves the issue, the relevant details are updated in the system via the mobile device to update the case in real time.
The great promise of CFS is that it can help companies keep the customers engaged by providing optimal service with little or no downtime. With field service, customer relations can be tailored for each individual customer for a more personalized experience on every available communication channel (e-mails, telephony, in-store communication, web, etc.).
Recap: Why use Microsoft Dynamic 365 for Connected Field Service?
Deploying a connected field service system allows you to improve your productivity while also driving customer satisfaction. Here is a summary of the benefits:
End-to-end visibility of the entire field service operation
Control over the complete customer journey, across all touch points allowing you to build long-term relationships with your customers
Greatly improved first-time fix rates
Lower cost of your field service operations through automated work orders and optimized scheduling
Removal of the barriers between traditional IT silos with Dynamics 365 product family solutions for sales, customer service, finance, operations, marketing, field service and project service automation
Real-time up-to-date inventory management

**VIDEO**