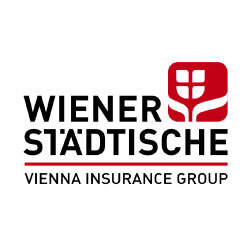 customer:
Wiener Städtische, Vienna Insurance Group
The biggest challenge: how to deliver quality service on time with full customer information
One of the main challenges in the everyday operations of call-centre agents was how to deliver quality service in a timely manner whilst having decentralized client data across different tabs, forms or screens in general. Efforts to fill these gaps, of having to remember a particular client's request (which hospital, the type of medical appointment, preferred time and date, etc.) and find the required information for the scheduling procedure (client information, policy, coverage, special agreements, etc.), led to the introduction of additional Excel spreadsheets, notebooks, sticky notes, which in turn added to an even greater workload for already burdened agents.

Wiener Städtische Insurance Company has been operating in the Serbian market since February 2003. Over 1,200 employees at more than 40 branch offices, operating units and sales points in 40 cities and towns across Serbia strive to provide flawless service to their customers.

"Considering the characteristics of our industry, it is crucial to react quickly to the changing business environment and customer habits. Microsoft Dynamics 365 platform has really boosted our customer care operations and changed the way we identify, collect, store and communicate important aspects of our everyday processes. Instead of wasting time on browsing and searching for data via different screens and applications, our agents now have time to focus on other areas of our business that are important in delivering a great customer experience."

Vladan Bukušić, Customer Relations Manager, Wiener Städtische Insurance Company
Establishing a single point of truth
The absence of a centralized system that both contained all the necessary information and provided the ability to deliver the service to the client (e.g. schedule medical appointment, attach documents, inform the medical institution and client), underlined the importance of bringing all the information together into one solution (Dynamics 365) as the project's top priority. End-to-end integration at the application level is the basis for a faster and more efficient response to both changing client habits and strict regulatory requirements. The idea was to provide agents with all the data from the core system in Dynamics 365, and use it in combination with its powerful workflow engine to deliver end-to-end service to the customer.
"In the age of the digital consumer, companies have to compete in delivering seamless customer experiences across different channels. WSO has identified BE-terna and Dynamics 365 CRM as a perfect combination that has enabled agents to use a single interface to view their customer data, communicate with the customers and partners, and perform their operations."

Milan Maksić, CRM Team Manager, BE-terna
Inbound call-centre web application for customer care agents enables true data and process automation
The inbound call mask (Web Application) that was implemented was built with the call-centre agent in mind. The application overlies the Dynamics 365 data and was designed to streamline call centre 1st level operations by allowing call centre agents to quickly view the most important customer information on one screen and enable them to quickly link phone call activity to related entities and enter new cases. The call-centre module is further able to automatically identify inbound numbers, associate them to existing records (if they exist), and give the service agent the ability to quickly edit customer contact details.
Omnichannel: Delivering the right service at the right time via the right channel
Implementation of Dynamics 365 provided the company with the possibility to deliver seamless service to end-customers regardless of the chosen channel that is preferred by the customer. Customers can today decide to contact and file a request (different types of requests) via email, call centre, website, Viber or WSO partner channel.
**CTA**
360 customer view for a full view of the customer
Dynamics 365 provides a 360-degree view of all customer interactions to deliver personalized, contextual engagement regardless of how and when the customer chooses to connect with the company across sales, customer service, marketing, field service, finance or other departments. With Dynamics 365, the call-centre department is now equipped with a solution that provides a comprehensive view of client data and related products and services in use.
WSO were able to utilise the solution a mere 2 months after the start of the project.
The implementation project was led and managed jointly by WSO key users and Adacta consultants. The first phase of the project implementation focused on Voluntary Health Insurance addressing the main pain points that WSO was facing in this area, followed by other processes covered by call-centre (property insurance, vehicle insurance, travel assistance...). Completion of the whole project took only 5 months, whilst the first fully functional solution was delivered and introduced for use just 2 months after the start of development.
Measured results – from 5x faster appointments, automatically identified customers to an almost perfect rate of completed cases within expected time frames
Some key benefits of the new Dynamics 365 solution are:

60% of customers automatically identified based on phone number during inbound calls in call center

5x faster medical appointment scheduling procedure per call

40,000 successfully completed cases in Dynamics 365 during the first 6 months of use

99% of cases completed within predefined response and resolution times.

Looking forward to mobile support – WSO services in your pocket
WSO is currently expanding the implemented Voluntary Health Insurance module within Dynamics 365 to support an additional communication channel with the customer - Mobile application. WSO clients will be able to schedule and manage medical appointments directly from their phone, without the need to call or email the call-centre. At the same time, agents will be provided with automatically generated requests directly in Dynamics 365, containing all required client and appointment related information.