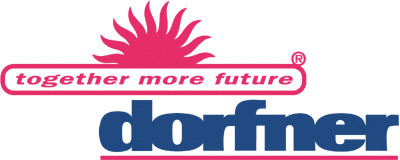 customer:
Gebrüder Dorfner GmbH & Co. KG
BE-terna helped the Dorfner Group successfully implement an international ERP project based on Microsoft Dynamics AX. Due to the increasing international status of the corporate group, Dorfner commissioned in autumn 2014 BE-terna with the replacement of its existing ERP system with Microsoft Dynamics AX. At the start of 2016, all subsidiaries of the Dorfner Group in Germany, Austria, Poland, Spain, and Dubai successfully went live with Dynamics AX for 170 users.

Optimisation through inter-company production planning
Dynamics AX has enabled more transparency in all processes across the entire group, e.g. using the inter-company production planning feature. All production steps are now steered, managed, and monitored more efficiently with Dynamics AX.
The coordination effort between the locations has reduced considerably – we can now react to mistakes more quickly and initiate countermeasures ahead of time.
Christian Weikamp, IT/Organisation Project Manager at Dorfner
About Gebrüder Dorfner GmbH & Co. KG
The Dorfner Group specialises in the extraction and processing of minerals used as functional fillers in products in the paint, glass, paper, plastic, adhesive and building materials industry as well as in composite materials. Dorfner extracts its raw materials from its own reservoirs and refines them with sophisticated particle technology as well as proprietary processes for branded products like DORSILIT® crystal quartz, GRANUCOL® coloured crystal quartz, DORKAFILL® functional fillers or high-quality paper kaolin – which is regarded as the epitome of performance and quality by processing companies. Furthermore, Dorfner's in-house developments and end-product service provide valuable insights into the use of products in practice and the economic success of innovative formulas.