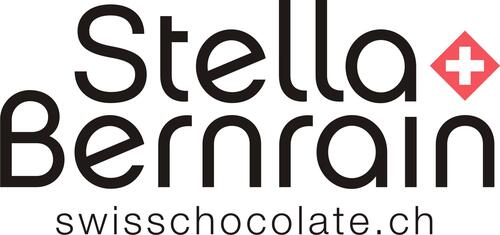 customer:
Chocolat Stella Bernrain
Constant company growth and strengthening of in-house innovation were the decisive reasons for the management of the leading Swiss chocolate manufacturer Stella Bernrain to look for a new and long-term business software partner. BE-terna impressed in the selection procedure with its sector expertise in the food industry and the Infor M3 platform as an all-in-one solution. The implementation began in mid-April 2019.

Comprehensive ERP solution Infor M3 for Chocolat Stella Bernrain
Varied product portfolio – high-performance requirements
The diverse product portfolio of the Swiss family company ranges from fine creations such as pralines and truffles to chocolates with innovative sweeteners such as organic agave nectar, to private label chocolate products made to customer requirements, and even supplying industry and commerce customers with couvertures and semi-finished products. The chocolate manufacturer gives particular priority to the origin of the raw materials and their processing, as well as the top quality of the final products. Accordingly, the company has high-performance requirements for its business software.
A perfect recipe for a partnership
To deal with the complexity of its production processes and the increasing interconnections between the two production sites, Stella Bernrain decided on a comprehensive ERP solution from BE-terna.
BE-terna's experience in the food industry and the ERP solution from Infor M3 are the perfect combination for us – all from a single source,
said Stella Bernrain CFO Matthias Lauffer.
All-in-one solution
The Infor M3-based industry solution for the food industry will be used for all the chocolate manufacturer 's business processes – from product development and systematic graphic support for a potential product recall to ongoing evaluation options. Infor M3's multi-site function makes this possible across the entire company group with genuine multiple client capacity.

**CTA**
BE-terna Food – from cocoa bean to praline
Development and management of sweet recipes
In future, all recipes for chocolates will be developed, digitised and saved with commercial calculations in the new Product Lifecycle Management System (PLM), Infor Optiva. Customer-specific recipes and product variants are not uncommon, particularly in the private label area in which the company is highly active.
The PLM system supports the company particularly in the management of nutritional values, ingredients and allergens and in compliance with guidelines and regulations.

Attribute management and batch tracking
The increasing diversity of Stella Bernrain items and products will also be mapped better by the new IT system. Infor M3's continually active attribute management makes it possible to sort product data better and manage it much easier by assigning attributes and identifiers, thus forming the foundation for efficient processes. Furthermore, a restructured database also pro-vides various options for evaluating and analysing business data in the ERP system itself.

Another important function performed by BE-terna's Infor M3 solution in the food industry is the continuous batch tracking – from raw material to end product or vice versa.
This aims to minimise risks and make potential product recalls safer and more efficient.
Chocolat Stella Bernrain
As an inventive and powerful Swiss chocolate producer, Chocolat Stella Bernrain turns creative ideas into high-quality chocolate specialities, perfectly geared towards what customers want. Chocolat Stella Bernrain is an independent, globally-oriented family company that manufactures products for private label and the brand Bernrain and Stella. The culture of innovation that has been implemented since 1928, the knowledge of the markets and the long-standing experience in development and manufacture allow the company to spot market opportunities early on and exploit them systematically.