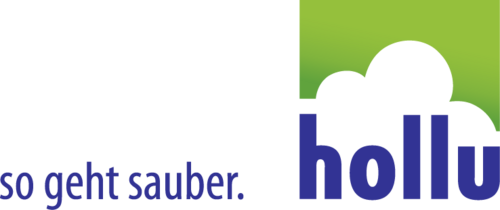 customer:
hollu Systemhygiene GmbH
hollu Systemhygiene GmbH went live with Microsoft Dynamics AX on 1 April 2015. Now a total of 175 users at all seven sites in Austria work with the modern and internationally acclaimed business software from Microsoft. Plans are already in place to integrate the South Tyrol site in the new software landscape too. Both staff and management alike are impressed by the look and feel of the new software system, which makes processes considerably more efficient and straightforward.

The new ERP system, as well as additional software solutions in use at hollu, are run via private cloud in a terna computer centre and handled wholly by terna as a fully managed service. Not only does that save hollu a considerable amount of time in launching the new ERP system, it also reduces infrastructure costs to a minimum.
hollu covers its custom service requirements using the ENGAGE mobile service solution developed by terna. Thanks to the fully integrated service solution, hollu Systemhygiene GmbH's entire service process operates largely automated, both online and offline. A planning board developed especially for hollu enables fast data entry and straightforward planning for service orders. Sales reps can edit all service orders both offline and online using their notebooks. After electronic signature by the customer on-site, service orders are automatically synchronised with Microsoft Dynamics AX, and forwarded for final checks and invoicing.
Microsoft Dynamics AX has helped us to generate more efficiency and optimise processes, allowing us to achieve further growth without having to add to our personnel.
Simon Meinschad, Managing Director, hollu Systemhygiene GmbH
About hollu Systemhygiene GmbH
hollu has been developing holistic cleaning and hygiene solutions for industrial users for 110 years and enjoys an outstanding reputation as a professional hygiene partner across a number of sectors. The values of quality, customer focus, sustainability, and a considerate approach to people and the environment have always been firmly anchored in its corporate strategy. Today, the multiple-certified family business based in Zirl employs 375 members of staff and proves day-in, day-out, that tradition and innovation are not two mutually exclusive terms. Quite the opposite in fact: As well as a wide range of powerful products, hollu customers benefit above all from system solutions tailored to the requirements of their respective businesses, not to mention top-rated service. In a nutshell: maximum hygiene – from a single source.