Services powered by artificial intelligence (AI) have already disrupted various businesses, and the hospitality industry is catching up quickly. Early advances in technology enabled travel and accommodation arrangements to be made literally in the palm of your hand, making any destination easily reachable.

Some of these services already use AI modules (e.g. Booking, Trivago) and are equipped with ranking systems, which makes customer satisfaction for the hospitality service provider transparent to a broader pool of potential customers and greatly affects (positively and negatively) their future business.
Hoteliers are already striving for new methods of reaching out to customers, learning what they like and dislike, improving their experience during their stay, engaging them in order to earn their loyalty, and maintaining or improving their image. The main players in the hospitality industry are aware that innovations are key elements that will attract new customers, retain current customers and most importantly allow their business to stay ahead of the competition.
As everything revolves around the customer, the opportunity for innovation can be obtained from the massive amounts of customer-specific data collected by hospitality businesses.
Using artificial intelligence techniques with these data to model customer behaviour has become vital in order to understand customers, anticipate their needs and provide them with the best customer experience possible.
McKinsey has estimated that using AI for the enhancement and personalization of marketing and sales in the travel domain has a potential annual value of up to $600bn. A traveler's stay can be roughly divided into five periods, each of which can benefit from AI-powered services for predictive analytics, client behaviour modeling, and communication. These periods are:
Before stay (or - Pre-stay)
Check-in day
During stay
Check-out day
After stay (or - Post-stay)
'Before stay' is focused on attracting the customers and assisting them in reaching their destination. 'Check-in day' is focused on a pleasant welcome and an introduction to the services of interest. 'During stay' is focused on anticipating customer needs and recommending just the right services and events for them. 'Check-out day' is focused on assisting customers and ensuring they depart with good impressions. 'After stay' is focused on reviving customers' memories of their positive experiences and offering personalized benefits for their next stay in order to increase customer retention rates. Similar approaches are used throughout all these periods. Here we limit the scope and introduce only the essential ones that have already proven beneficial.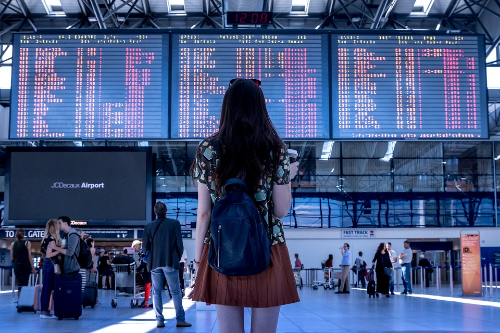 Predictive analytics, customer behaviour modelling and personalized recommendation system

These techniques utilize historic customer-specific data, fuse it with other relevant sources and apply machine-learning algorithms to model the customer behaviour and make predictions about the specific individual or group of customers.
The predictions are used to generate recommendations that will improve business, customer experience, or preferably both.
For example, predictive models are trained to forecast the optimal date for the distribution of special personalized offers to increase reservation rates for predicted or expert-defined dates and prices that would suit the specific profile of a customer.
Some resorts use publicly available weather and travel data to train predictive models to forecast potential delays and cancellations in transport so that they can offer assistance and reorganize accommodation. Customer behaviour modelling is used to bring relevant contextual information to the predictive model that is then used for real-time recommendations. For example, profile and interest models (likes and dislikes) can be used to monitor customer behaviour and anticipate their needs. This serves as an input to the recommendation system which outputs the next on-property product or service the customer may want to buy. Such recommendation systems are also used to generate the most suitable set of events and services per customer for marketing purposes. Some solutions utilize the customer's profile and historic data to compile a customer-specific trip or an adventure and guides them through a personal mobile travel guide for a unique experience in real-time.

**CTA**

Natural language processing and audio recognition for virtual assistants

Many companies throughout the hospitality industry have embraced the possibility of using virtual assistants (chatbots) as a communication channel. The aforementioned recommendation systems can be enhanced with natural language processing and with audio recognition to generate recommendations on-the-fly as questions arise or triggers in customer behaviour model show potential for recommendations (e.g. The system recommends an extra bed for a child, or if it learns that the customer has a pet, it recommends a pet-friendly hotel). The virtual assistant can help the customer at every step of their journey, from research on bookings to the stay itself. Many companies have them on their websites aimed at simplifying booking processes, and some already have mobile applications with virtual assistants that can be used during a stay.
For example, instead of calling and asking the receptionist about the events at the resort or about available hotel amenities, one can simply power up an application and type or ask the question. The virtual assistant personalizes the answer and also enables booking of services if applicable.
Some hotels are already piloting virtual assistants such as Amazon's 'Alexa' in their rooms to streamline customer communication.
Smart rooms and smart resorts

Many hotel rooms and even entire resorts are being upgraded with IoT devices that monitor the infrastructure and the environment. Advanced analytics on IoT data enables the company to have real-time insight into the operation of the technological equipment deployed in the resort, as well as services of predictive maintenance. Nobody wants to have unhappy customers due to unexpected service failures. Additionally, IoT devices can give extra information about the customers that can be used as an input into the recommendation system for better analysis and better recommendations.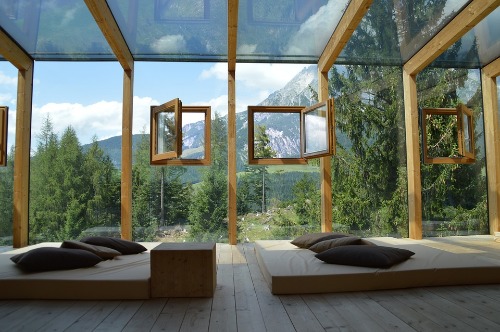 Smart hotel rooms are equipped with virtual assistants as a communication pathway between the customer and the equipment in the room. It enables guests to control room functions via voice commands, such as cooling or heating the room, closing blinds, turning on music, etc. More advanced smart rooms are already able to learn the behaviour of the customer (IoT data) and adjust the environment automatically. There are several pilots testing the possibilities of using AI-enabled robots for check-in, concierge and room service.
With advances in AI and the benefits that the use of AI brings across the hospitality sector, we can expect to see new pricing and revenue strategies as well as new opportunities for increased customer satisfaction.