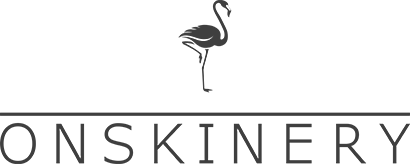 customer:
ONSKINERY GmbH & Co. KG
camano GmbH & Co. KG, a socks manufacturer, was established in 1995 as a family-run business in the heart of the Franconian Lake District. Nowadays, the company is known far beyond the borders of Europe for its high-quality, comfortable socks. To ensure that it develops in a forward-looking fashion and is prepared for whatever the future has in store, camano decided to introduce a modern ERP sector software and, in so doing, replaced numerous standalone solutions and Excel lists.

In October 2017, BE-Fashion based on Microsoft Dynamics NAV was successfully put into operation. Since then, camano's entire value creation chain has been mapped with a single business solution.
All the business processes integrated in a single IT solution
Right from the outset, camano's goal was to map all of its business processes in a single IT solution in a fully integrated fashion. Distribution wasn't the only department involved; Procurement and Warehouse Logistics were too. Microsoft Dynamics financial management and BE-Analytics in the field of business intelligence were to lead to comprehensive variability and end-to-end transparency when analysing figures and data. The system was also required to be flexible enough so the company could respond rapidly if and when market conditions changed. At a year and a half, the implementation timeframe was very tight, but the project term of 15 months turned out to be even shorter in cooperation with BE-terna, the implementation partner.
Thanks to the sophisticated sector functionality and the structure based on state-of-the-art Microsoft technologies, BE-Fashion managed to guarantee seamless consistency across all processes. The external solutions were replaced entirely, and the time-consuming work processes involving Excel lists became a thing of the past. Comprehensive structuring, automation and standardisation of work flows – from product development to area control – demonstrate a sustained reduction in workload for all 100 users. The savings made in terms of both time and resources will be clear to see in the project's further follow-up period.
Transparent and consistent master data forms the foundation of lean processes
Today, transparent and consistent master data forms the foundation of lean processes. The integrated product data management system monitors all the products – from the initial idea, over samples and calculations, to the final model. Convenient procurement processes support NOS scheduling, taking minimum order quantities and procurement times into account. Proposals for fashion products are generated from the system. BE-Fashion makes handling complex import processing procedures with goods on the road (which are tracked in the system along with container monitoring) an absolute breeze. The Distribution department can easily provide information about availability levels, including expected goods receipts. Block orders are a doddle to manage and can be reduced as required. Sets can be formed as needed and simply ordered from the supplier or, if required, created in the warehouse.
To boost customer satisfaction, the value added services (VASs) offered can be transparently mapped in the system: from order entry and implementation in the warehouse, to delivery and invoicing.

Improved management of logistics processes
Mapping of multi-stage warehouse structures (including external storage and inventory management in storage locations and packages) and automatic replenishment control from the reserves to the picking area make the logistics processes extraordinarily easier.
The same also holds true for multi-order picking and system-controlled calculations of related orders. System-controlled route optimisation during order picking leads to short throughput times within logistics operations. The EDI connection on the Sales side enables area replenishment to be carried out quickly. Today, the company's own retail spaces are managed automatically – just like third-party spaces – with automatic NOS re-sorting, of course. Integrated business intelligence in the form of BE-terna's special BE-Analytics solution permits continuous transparency in both merchandise management and financial management. The core project has therefore been successfully completed. New topics (such as the e-commerce connection for the B2C web shop, and the B2B customer and supplier portal) are in the pipeline.
Burkhart Stuhlemmer, camano's Managing Director, stated:
Today, we firmly believe that we chose the perfect ERP partner and the ideal sector solution.
We attached a great deal of importance to BE-terna's extensive industry expertise on a modern technological platform, as well as to the transfer of knowledge about standard software into our own organisation and processes. The partnership has held up even in the difficult phases of such a project, all the while adhering to the time and cost schedule.'
About camano GmbH & Co. KG
camano is known for its high-quality and comfortable socks, and is now one of the largest sock manufacturers in Germany, Austria and Switzerland. The products manufactured under camano, s.Oliver, Mustang, Gabor, Skechers and private labels are, for the most part, manufactured in Europe to ensure the best possible customer proximity. Dispatch to dealers is carried out directly from the logistics centre in Pleinfeld. Socks are what camano is all about.
For 20 years, camano has been passionately and cheerfully focusing on the sock market, transforming itself into the market leader in the legwear segment during this time. This journey has meant camano has gone from being a 'multi-brand dealer' to a passionate service partner.
'With our expertise, we're the perfect platform for brands. Not only do we ensure the best opportunities for maximum returns; we also guarantee that customers and partners alike feel at ease with us. That's what we understand creating convenience to be all about,' commented Burkhart Stuhlemmer.