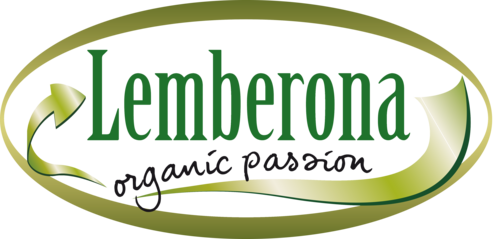 Customer:
Lemberona Handels GmbH
Lemberona Handels GmbH, headquartered in Vienna, specialises in the distribution of organic products. The company guarantees the highest quality and purity for its customers with FAIRTRADE standards, and is renowned for the certified, first-class, honest quality of its products. (nb. had to re-write this as original didn't make sense) Due to the strong and rapid growth of the company, the implementation of Infor CloudSuite Food & Beverage started in mid-2021 with BE-terna as partner.
The perfect ingredients for success

Lemberona HandelsGmbH embarked on the path of internationalisation at an early stage. The ever-growing network of both B2B and B2C customers had brought the previous system to its limits. For this reason, the decision was made to introduce a cloud-based solution that would cover the industry-specific processes and functionalities, and give the company future security.
Infor CloudSuite Food & Beverage provides the ideal tools to accelerate global supply chains, bring new products to market faster, and increase efficiency at all levels. Within a reliable and secure infrastructure, the platform offers proven ERP capabilities for all major segments of the food industry.
With BE-terna, Lemberona HandelsGmbH has found a partner with many years of experience, numerous references, and process knowledge in the food industry. Gerhard Barcus, Managing Director of Lemberona HandelsGmbH:
"We have grown enormously quickly in recent years, which means that our previous system no longer meets the requirements we set. The new system must take into account the specific conditions in the food industry and be scalable for the future. With BE-terna and Infor CloudSuite, we found what we were looking for - a reliable, competent partner and a system that delivers everything that is important to us."
The answer to all requirements: Infor CloudSuite

Lemberona has set itself ambitious goals for the planned go-live in mid-2022. For a sales-orientated company like Lemberona , it is not only the optimisation of internal processes that is important, but also the connection to their various dealers. This must be solved and handled without errors. Therefore, the implementation also focuses on logistics and the connection of trading partners to the company's own system. Other project goals that are being implemented include:

Graphical batch tracking

Inventory planning with mobile connection (BE-Mobile)

Contract management

EDI connection with retailers

Quality management
Interface connection: Amazon, Shopify
After the planned live launch, the implementation of Infor Contract Lifecycle Management (CLM) is already at the starting blocks: It supports the creation, negotiation, implementation, and management of contracts throughout the entire development process.
Lemberona HandelsGmbH
Lemberona is a leading producer and supplier of organic plant-based food and ingredients to consumers, organic stores, grocery retailers and industrial customers. The company operates in fast-growing markets which benefit from global trends towards healthy, plant-based, ethical and environmentally sound consumption. It possesses significant know how about procurement, quality assurance, treatment and sales of organic food and a modern production line which confer it a competitive advantage. Lemberona has long-standing and well-managed relationship with suppliers across the globe. Furthermore, the company is upstream integrated with farmer cooperatives in Uzbekistan from where it sources unique products with high added value.