What do you like about your work? I really like a dynamic component of our work. New project creates new environment with new people and you build new connections for sharing and generating energy and knowledge.
Describe your working day at BE-terna.
I have worked as a Microsoft Dynamic consultant since 2012. The consultant's job is based on client-oriented (domestic and foreign) projects, as well as internally-oriented projects for the product development team. Our product development team is unique for the Adriatic region and we strive to keep up with the latest global trends to support our clients in business decision-making and business forecasting. When making decisions, it is always important to put yourself in someone else's shoes.
For me, a working day in BE-terna starts early with German language classes. After that, my team has breakfast together. Over coffee, we double-check and plan tasks during a daily meeting and we are ready for new challenges. My day is really dynamic and each project is a new story which generates new energy.
What skills do you need to do your job successfully?
First of all, to work successfully and feel comfortable as a consultant you have to be honest and persistent, as well as aware of clients' needs and their list of priorities. It is important to be courageous and driven by good knowledge, but also sometimes to be ready to gamble. In addition, it is also important to be a fast decision maker with possibilities to recalculate risks, as well as proactive. It is very important for us to be available to our clients, and just give them a push in the right direction, when it comes to making the right decisions.
What is the biggest challenge in your job?
The biggest challenge is to be satisfied and happy on one hand, but on the other hand to be able to finish tasks and projects on time and within a budget. It is very hard to make this balance, but when you succeed, it motivates you to improve your skills and enjoy daily activities.
When you think about BE-terna, what is the first thing that comes to your mind?
BE-terna isn′t a typical IT company. It looks like a huge family and it really takes care of its employees. The first impression about it is super energy which drives you every day and a lot of interesting bussines trips with a lot of new people from different cultures.
What does BE-terna offer to employees?
BE-terna offers to employees a job in a dynamic environment, an opportunity to develop, to explore new technologies and to have a long-term and clear career path.
What has been your best experience at BE-terna?
It is very hard to define the best one, because during the previous period there have been a lot of unforgettable days, projects etc. The journey to the UK was a really good adventure for me. It was a completely new environment for me and I had an opportunity to work with colleagues from Italy, Spain, Croatia, India, Ireland, Great Britain, etc. During those 4 months, I had a chance to learn new approaches to work, to see new work methodologies and to become aware of culture differences. You give a part of your life during those trips, but, on the other hand, you acquire unforgettable experiences and it gives you motivation and renews your energy.
How do you feel about teamwork at BE-terna?
Teamwork is the biggest advantage of BE-terna and it helps you to successfully fight with unpredictable circumstances, and it helps you to fell comfortable and develop your skills. Team work gives you an additional pull and it encourages brave members on one hand, but, on the other, it also leaves aside members which are not in accordance with the most important team values.
What advice would you give to a newcomer at BE-terna?
Be honest! Work hard on yourself! Be persistent! Believe in yourself! Work on your motivation! Do fitness and sport! Be aware of your advantages and disadvantages! Fingers crossed!:)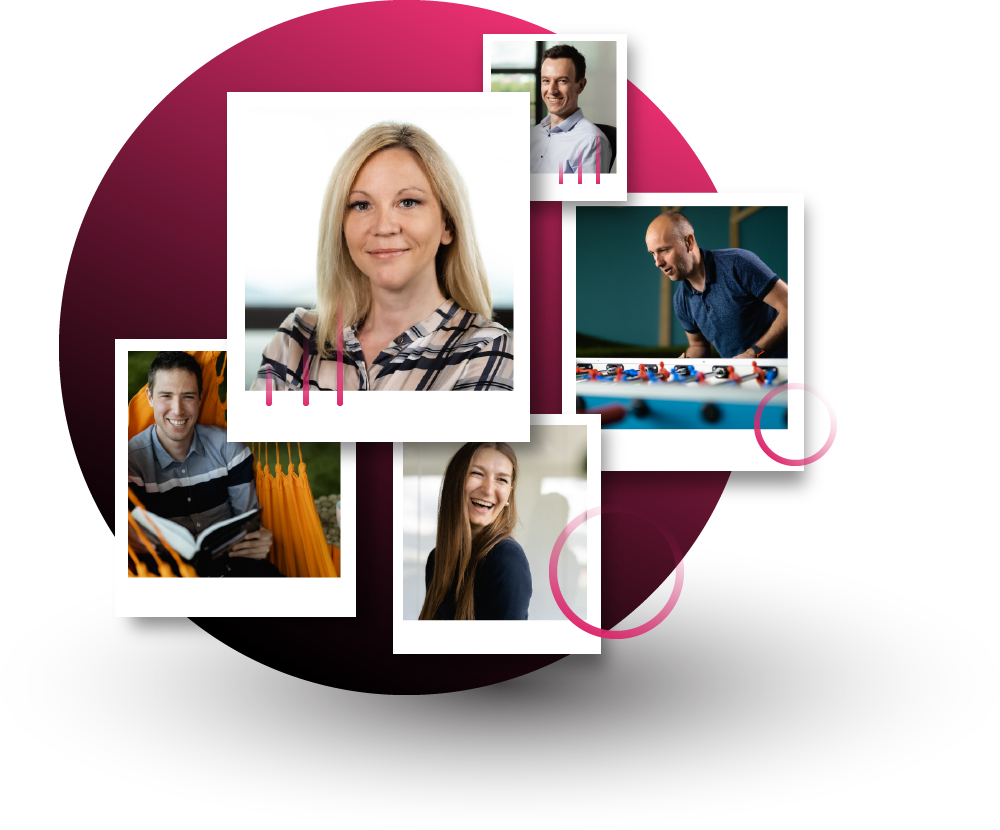 Every person is a story
We don't just fill roles, BE-You!
See all interviews