*Mojo: a quality that attracts people to you and makes you successful and full of energy 😉.
Where did it all start?
It all started more than 2.5 years ago, when I sent an open application for a job at BE-terna. Being a psychology student at the time, I was interested in the HR field and everything connected with people and their development.
Since I have many friends who are developers and tech-geeks, my main interest was to work for an IT company, and BE-terna was a great place to start. And still to this day, I think I was right 😊
Rewinding the tape to my arrival, the HR department as we know it today didn't exist and it was yet to emerge. Fast forward to a couple of months later, and we were a department of four, I was still a student but also an HR professional working most days at BE-terna.
From being a student who didn't really have a clue what HR was in practice ( but having passion and a willingness to learn) , I acquired so much knowledge about recruitment, people development, company culture, and other HR processes along with other skills like time-management, presentation skills, communication skills, etc. Thankfully, I had great support from my mentor who gladly introduced me to everything and still shares her knowledge and experience with me.
What do you do?
Today, I work closely with 5 superwomen in the HR department on a day-to-day basis and it is never boring!
My job offers me the opportunity to meet new people every day through the recruitment process, to learn something new about HR operations and legislation each day, and to gain important knowledge about talent management and development.
One day I might have interviews, the next day I might be organising language courses for the company or attending job fairs, and the following day I'll be welcoming new employees or planning cultural initiatives… These are things that employees can see on the surface, but behind the curtains, there are many team meetings, brainstorming sessions, administration tasks, and planning. Oh yeah, and I haven't mentioned surveys. I love surveys! I love creating them, analysing them, and providing conclusions and guidelines of what to do next from them.
As you can see, each day is different, but the one constant is people. How to get the best for people, and how to do the best by them and for them. The key ingredient is to listen to them!
I find that the HR mission and my mission should be to make the organisation the best place to work in, which can be done by including people and letting them be themselves. In other words, to maintain the great energy and team mojo that we have here 😊
What are the pros and cons of this job?
One of the greatest benefits of my role is being able to hire candidates who then go on to become rockstars in the business. Besides that, the HR field can lead you to many different career pathways. You can become an expert in one field, or you can manage all the HR processes for a business. You can do anything really! However, if you want to work in HR, you have to have great multitasking skills, management and soft skills, along with in-depth knowledge of HR processes. Sometimes, it can be overwhelming working with many people on many projects, but this is the kind of setting that I enjoy.
Looking to the future…
I love working in a profession that is still maturing and changing every day. Therefore, I find that BE-terna is a great place for young professionals or experts, for family people and graduate students, and ambitious and hardworking people who are willing to learn and progress.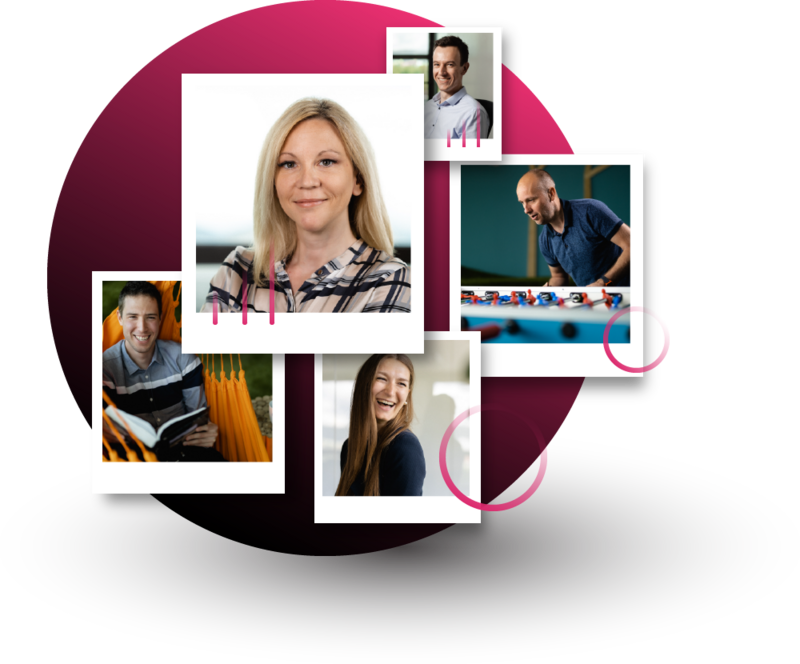 Every person is a story
We don't just fill roles, BE-You!
See all interviews