When and why did you join BE-terna as a Business Consultant, what initially drew you to the company?
When i finished my Master's programme last year, I started looking at the job market. As I had done my Bachelor's degree and my Master's in the field of logistics and supply chain management, I was looking for a job in this broad field. As I found a really interessting job vacancy as a Consultant at BE-terna with a focus on logistics and production, I thought this could be a really good and interesting fit. In the end I applied for the job and, with a slight delay due to the Covid-19 epidemic, started at BE-terna in May 2020. To be honest, I hadn't heard anything about BE-terna before I applied for the job as a Consultant. So why did I decide to work for BE-terna? The reason is simply the first impression I got. The job interview itself, the atmosphere in the office and during the interview, along with the flexible working conditions convinced me.

What is the job of Business Consultant like at BE-terna? What is a typical day like for you?
To be honest, at the moment I guess it is to early to describe my typical day as a Business Consultant - it is just a little bit more than a month since I joined BE-terna. Currently I am trying to gain as much knowledge as I can in different ways. I take part in meetings with customers, get a lot of input in meetings with colleagues from different specialist areas, and of course I do a lot of studying to learn and figure out the functions and processes of Microsoft Dynamics 365.
However, what I can say so far is that the job of a Business Consultant at BE-terna is broadly diverse. As a Consultant you are in almost daily interactions with different customers and you have to deal with different tasks with individual requirements. So, all in all the job as a Consultant at BE-terna never gets monotonous because you are always being challenged by new customers, requirements, processes, tasks etc.
What are the pros and cons of being a Business Consultant?
Pros: flexibility, constant new challenges, self organisation, customer contact, never monotonous
Cons: I haven´t found any yet
What does it take to be a Business Consultant?
What I can say so far: self organisation, motivation, moderation skills, staying power, engagement, subject-specific knowledge
Who would you recommend BE-terna as an employer to?
I would say BE-terna could be the right employer for anyone - whether graduates like me or people who want to re-orientate their careers.
If you could choose 3 adjectives to describe BE-terna's culture, what would they be?
Flexible, dynamic, modern
What did you want to be when you were a kid?
A pilot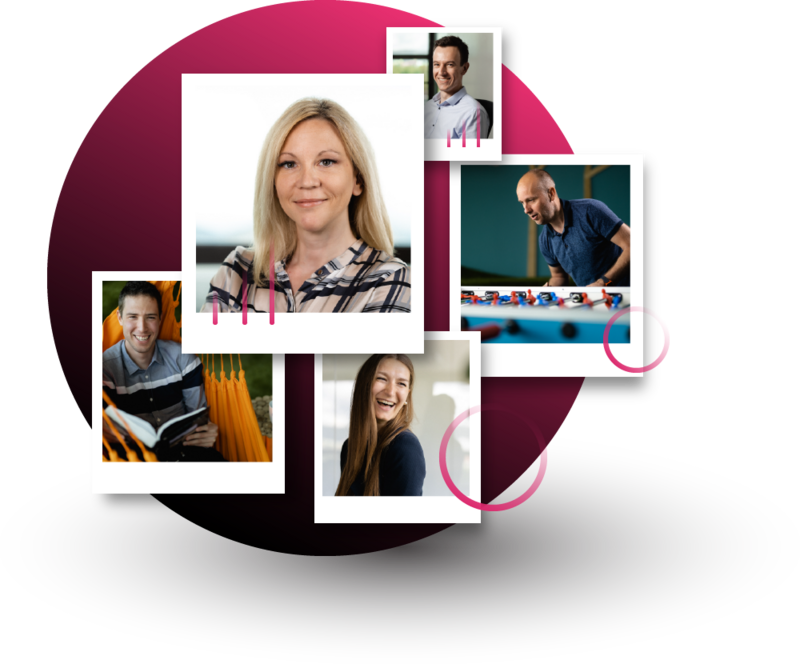 Every person is a story
We don't just fill roles, BE-You!
See all interviews