When and why did you join BE-terna as a business consultant, and why did you choose our company over others?
After finishing my master's degree last year, I started looking for a job in the field of logistics and supply chain management. When I saw BE-terna's job vacancy for the position as consultant with focus on logistics and production, I thought this could be a really good and interesting fit. In the end I applied for the job, and with a slight delay due to the Covid-19 epidemic, I started working at BE-terna in May 2020. To be honest, I hadn't heard anything about BE-terna before I applied. So, why did I decide to work for BE-terna? The reason is simply the first impression I got during the job interview. The atmosphere in the office and during the interview, along with the flexible working conditions convinced me.
How does a typical day in the life of a business consultant look like?
To be honest, I guess it is still a bit too early to describe my typical day as a business consultant, as I just recently joined the company. Currently I am trying to gain as much knowledge as possible. I am taking part in meetings with customers. Also, I am getting a lot of input during meetings with colleagues of different departments, and of course I am studying a lot to learn and figure out the functions and processes of Microsoft Dynamics 365.
However, what I can say so far is that the job as a business consultant at BE-terna is highly diverse. As a consultant I am in contact with different customers nearly every day. The challenge are the individual requirements and the diversity of tasks I am facing. So, all in all the job as a consultant at BE-terna never gets boring, because you are constantly challenged by new customers, requirements, processes, tasks etc.
What are the pros and cons of working as a business consultant?
Pros: flexibility, new challenges every day, self-organization, customer contact, diversity of tasks.
Cons: I haven´t found any yet
What does it take to be a Business Consultant?
What I can say so far: self-organization, motivation, moderation skills, engagement, subject-specific knowledge
Who would you recommend BE-terna as an employer to?
I would say BE-terna is the right employer for anyone – whether for graduates like me, or for people who want to re-orientate their careers.
How would you describe BE-terna's company culture in 3 adjectives?
Flexible, dynamic, modern.
What did you want to be when you were a kid?
A pilot.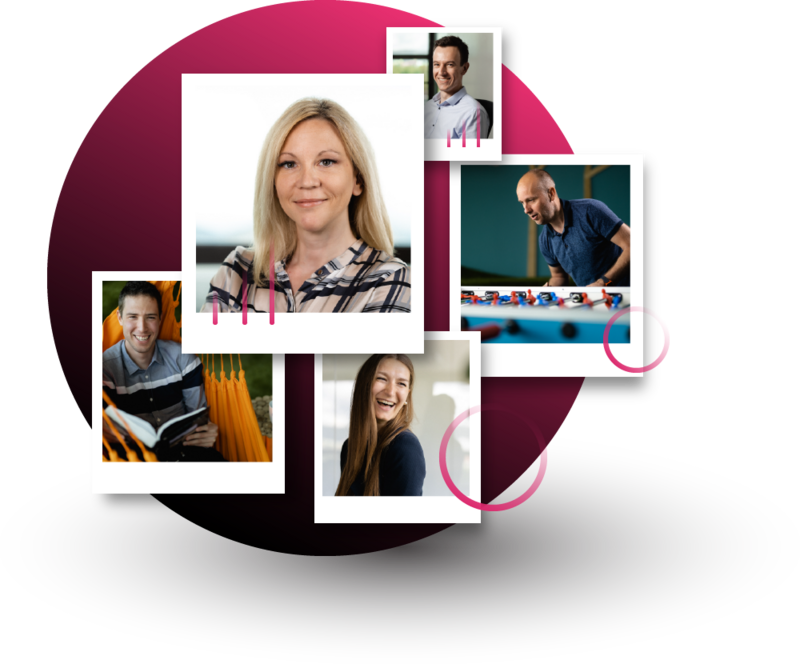 Every person is a story
We don't just fill roles, BE-You!
See all interviews